Watch the student trying a backflip at his graduation ceremony
We all have tried backflip in our room. It is not easy to do and this is why we do it behind closed doors because trying backflip in public and then failing miserably is quite embarrassing.
But, this guy decided to try a backflip at his graduation ceremony. And, let me tell you he failed miserably.
Most of the students walked on the stage to collect their degrees but this student decided to do something different and now, the whole world is laughing.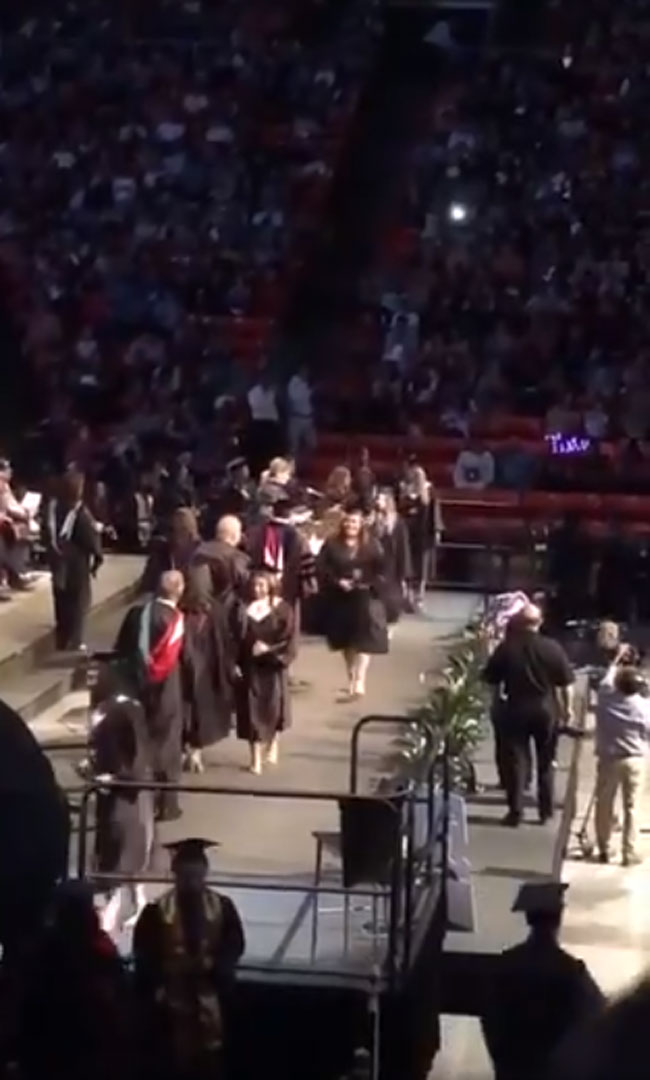 A video of a student at a Texas university trying a backflip during his graduation ceremony is going viral on the Internet, leaving people in stitches.
The video has been viewed more than 3 million times and everyone is curious why he did that.
In the video, one student can be seen wearing cloak and cap trying a backflip and then failing miserably.
He then gets back up and collects his degree.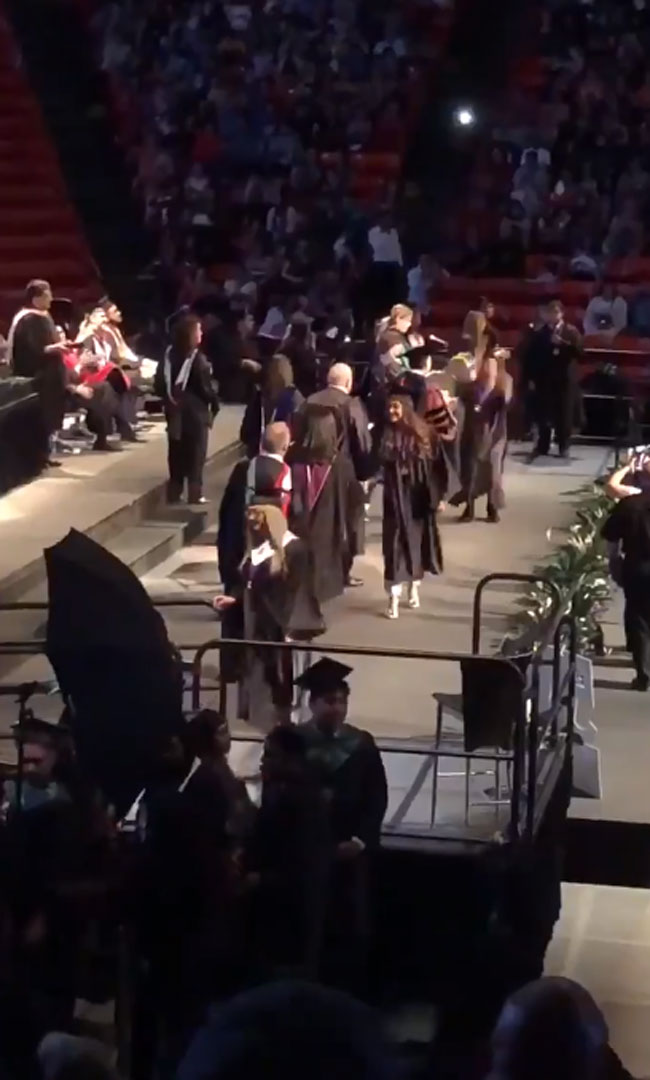 According to a local channel KTSM, the student has been identified as Koutangni Dimitri Gbedji-Sopka who was collecting his degree at the El Paso Community College.
The video was posted online and instantly went viral. It received more than 3 million views and left people in stitches.
Many were wondering why he decided to do that at his graduation ceremony. One wrote: 'Whaat? Why are people so EXTRA? If he think it shouldn't he have practiced it? Damn.'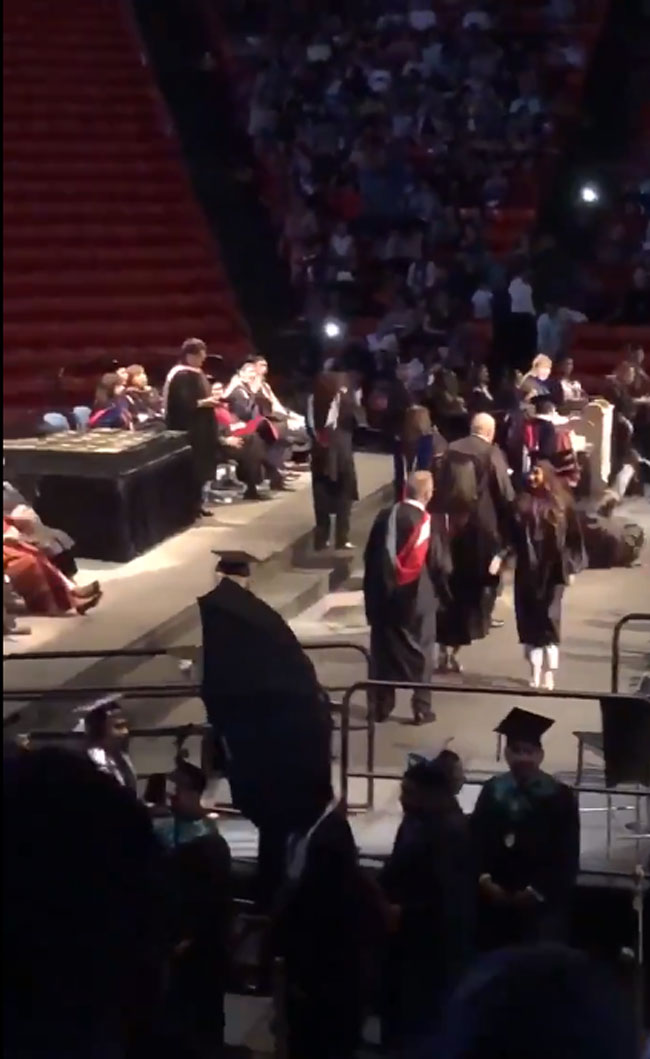 Another said: 'I wonder if he practiced with his graduation robe on?'
The third one wrote: 'Bruh I was shook like what was bro thinking'. One user joked: 'Congrats on graduating! I'll drive you to the hospital.'
One said: 'the reactions of everyone is hilarious to methe.. lady on the step has me DEAD'.
Well, this was definitely not the place to try a backflip. Sometimes, being too extra can be embarrassing.