Most road trips do not go as planned, but in the end, everything turns out to be okay. Even though there are circumstances that may ruin the experience, what's important is that you are able to create memories together that you can later tell your relatives, friends, and children.
One couple set out on a 10-week cross-country road trip. When they stopped at a gas station in Montana, they didn't expect to meet a stray dog who was going to steal their hearts.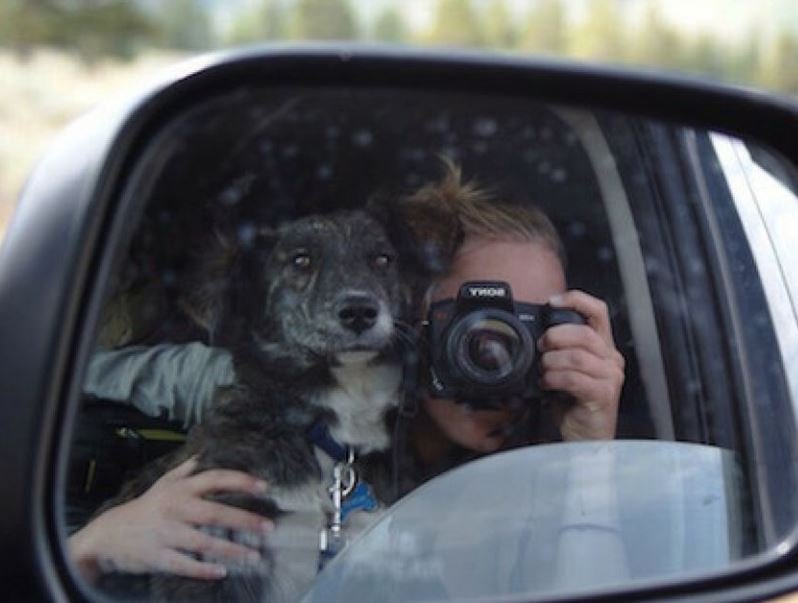 iheartdogs
Emily Trost and Nick Mazzone stopped at a gas station and decided to enter a convenience store for a few minutes. As they walked out of the store, they found a brindle puppy lying next to their car.
"Our initial thought was that she was the pet of someone else using the gas station. I went up to her and started petting her," Trost said. The couple walked around to ask people at the gas station if the pooch belonged to any of them.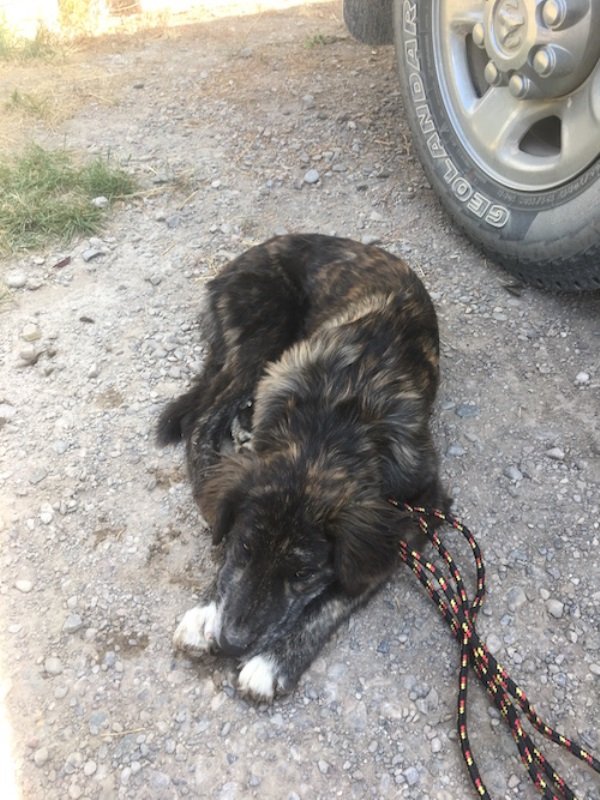 iheartdogs
"We also waited with her to see if somebody came out of the gas station store to claim her. Nobody did, and as we were waiting we realized how dirty she was with thorns, twigs, and prickles all caught in her long hair and our hearts broke for her," Trost recalled.
While they were waiting, a woman who feeds strays saw the dog with the couple. She also told them to take her as she deserved to have a good home.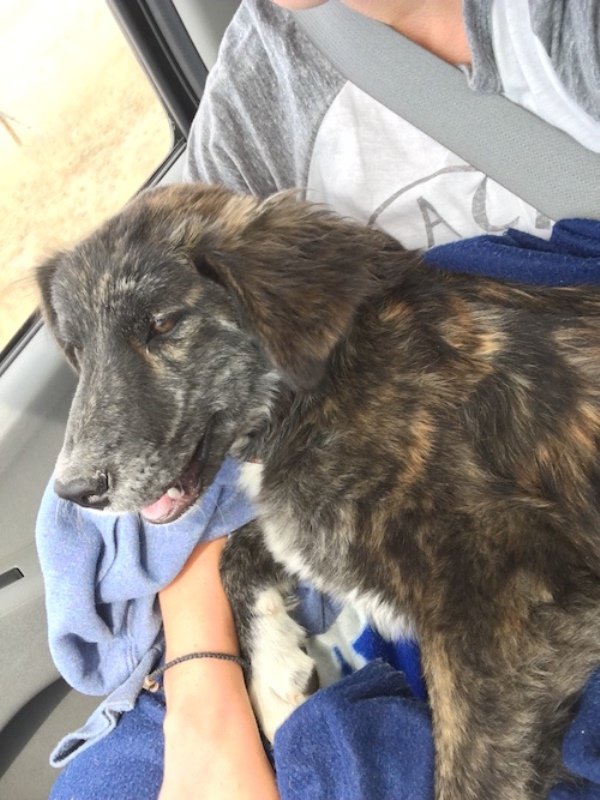 iheartdogs
So the couple had decided to take the 7-month-old puppy in their car. They drove and searched for a rescue home, but their initial plan changed.
"Within minutes of driving away with her in the car, we knew she was coming home with us," Trost said.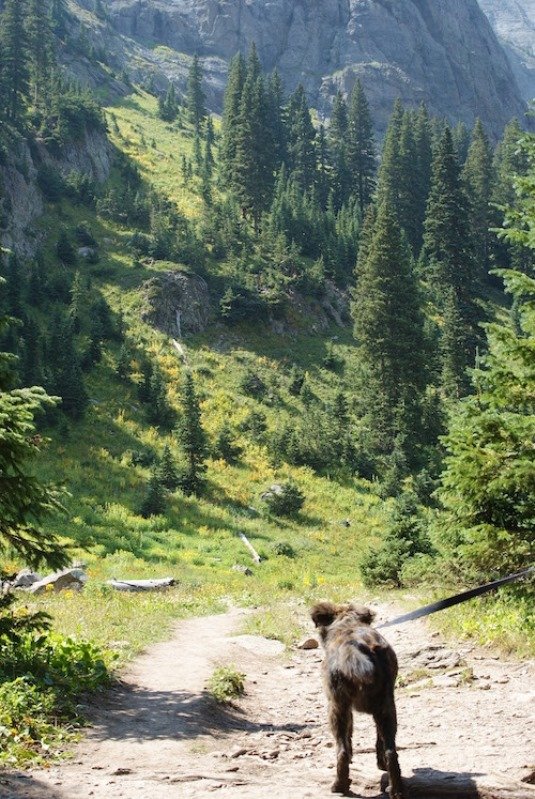 iheartdogs
The couple named the dog Montana after the state where they found her. Finally, she just found her forever home. The couple's stop at the gas station changed the adorable pup's life.
"The morning after we got her was the best. She woke up in our tent and started crawling up to our heads, whimpering and giving us kisses," Trost shared. "We could tell she was truly surprised that we were still there with her and that no human had probably ever stayed with her for that long."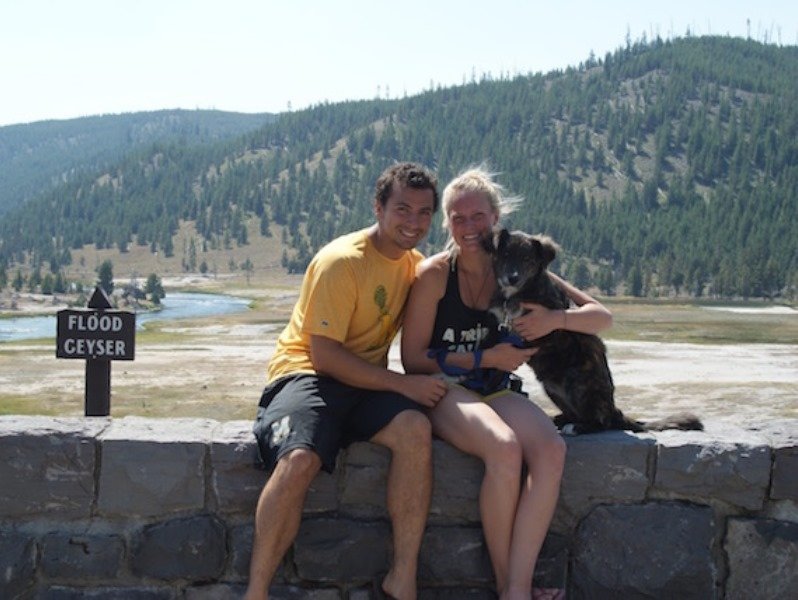 iheartdogs
After a few days with her new parents, Montana gradually showed her happy and energetic self. She also enjoyed their road trip as she knew that the couple would love and care for her.
"She loved the rest of the trip, always excited to hike and swim with us," Trost said. They returned home with the newest fur-member of the family!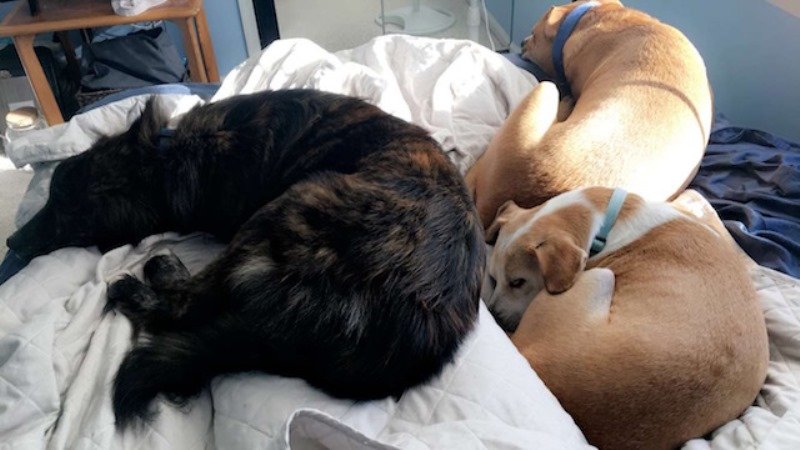 iheartdogs
What are your thoughts on this inspiring story? Are you glad that Montana is now enjoying the love of her family and canine siblings? Let us know in the comments section below! If you find this story interesting, SHARE it with your dog-lover friends!
Follow

@smalljoys_of_life
Enjoyed the article? Check out another interesting story below ▼
---

Share this story with your friends and family!
---