LIKE OUR PAGE

We have always been taught by our parents to be nicer to our well-wishers and say thanks to those who do something good for us. But how much nice may we become, we can never beat Tua Plu in saying thanks!
You may be thinking of Tua Plu as a nice, well-mannered kid brought up by some really good parents but, the truth is, Tua Plu is a cute stray pup in Thailand who knows how to say thanks, maybe better than all of us! This cute little creature has been showering gifts to the lady who fed her.
Every day, Orawan Kaewla-iat will put out bowls of rice for hungry dogs so that they can eat their fill. She has been doing this for years when one day, a kind dog, named Tua Plu by her, began showing at her place with his mom. To her shock, that dog never came without a present for her.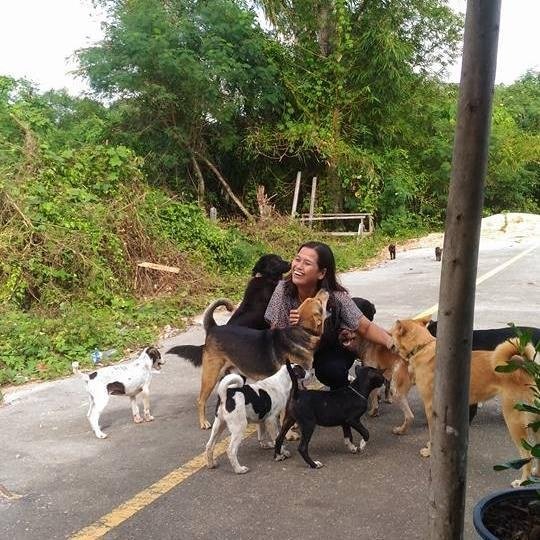 Orawan shared this interesting story on her Facebook account. She wrote that Tua Plu always offered her something to get fed. He showed up every day carrying an object like a leaf, or a piece of paper, in his mouth. The cute dog ate the food only after he was sure that his gift was seen by her feeder.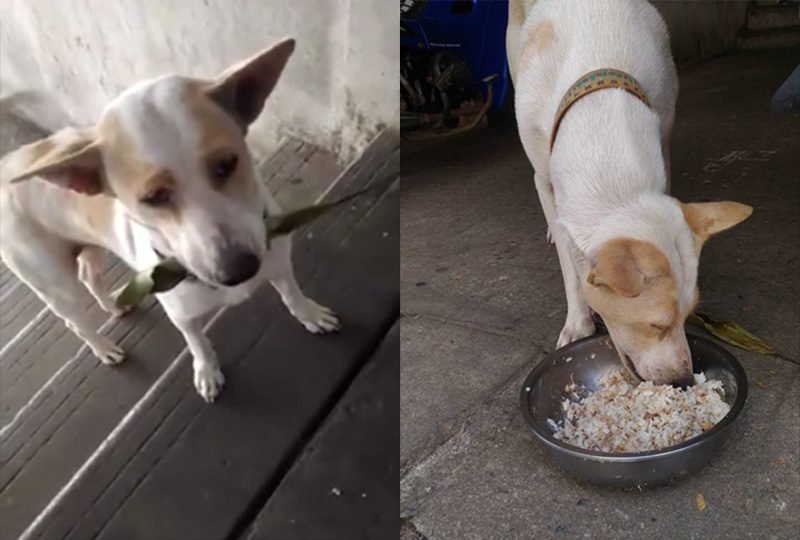 Orawan also shared a video of this innocent act of gratefulness where Tua Plu is seen carrying a leaf along with him which he put it in front of the rice bowl. Once he was sure that Orawan had seen his gift, he started eating the food. This video of Tua Plu's thoughtful gesture has gone viral on the internet as soon as it was posted by Orawan. Many people have contacted the kind lady for adopting this innocent pup and his mother. Orawan is happy that the Tua Plu might have a nice home and loving owners, pretty soon. As for us, we should definitely learn a thing or two from this generous pup.
Don't forget to ▼LIKE US▼for more inspirational stories!
LIKE OUR PAGE