It was a terrible scene. A dangerous one that made many people watched in fear as little girl was stuck in a place she shouldn't be close to.
The whole ordeal started when people witnessed a 2 year old girl fall out a 4 floor high balcony window, her fall, fortunately, was stopped as she fell on the 3rd floor's glass canopy.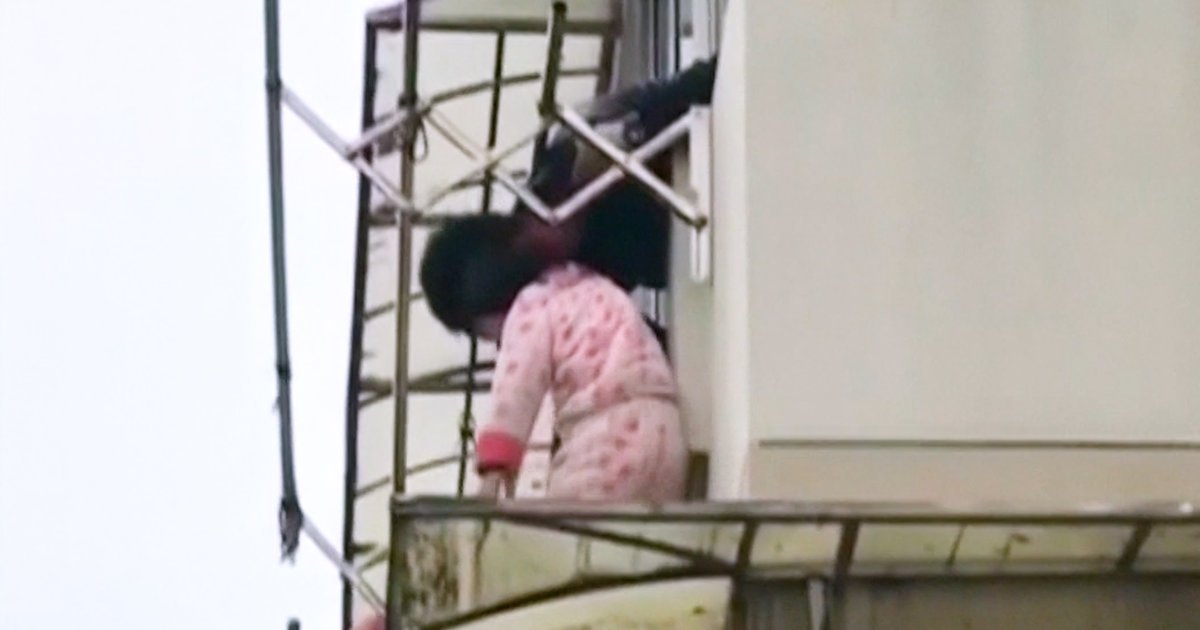 But according to Inside Edition, the condition of the Hangzhou, China, residential building's canopy was "decrepit."
Time was running out as the glass beneath the little girl was slowly breaking under her weight.
This was when two strangers acted to save the girl. One of the men, Long Chunqun, ran to the girl's apartment but found the door locked.
Long Chunqun than discovered that the door to next door was open, he ran inside and out onto the balcony. Not caring for his own safety he tried to reach out to the girl but could not succeed.
The other man, He, jumped to help Long Chunqun. He grabbed Long Chunqun's legs enabling him to reach the girl. The two managed to pull the girl to safety before the glass gave out.
No-one knows how the little girl managed to get herself out of the window. But it is sure that she was left alone in the apartment. There were no words at the time of the initial media reporting about the condition of the child. There were also no words as to whether her parents were located or if she was removed from their custody.
This accident was solved safely thanks to He and Long Chunqun who happened to own a store by the streets of the apartment.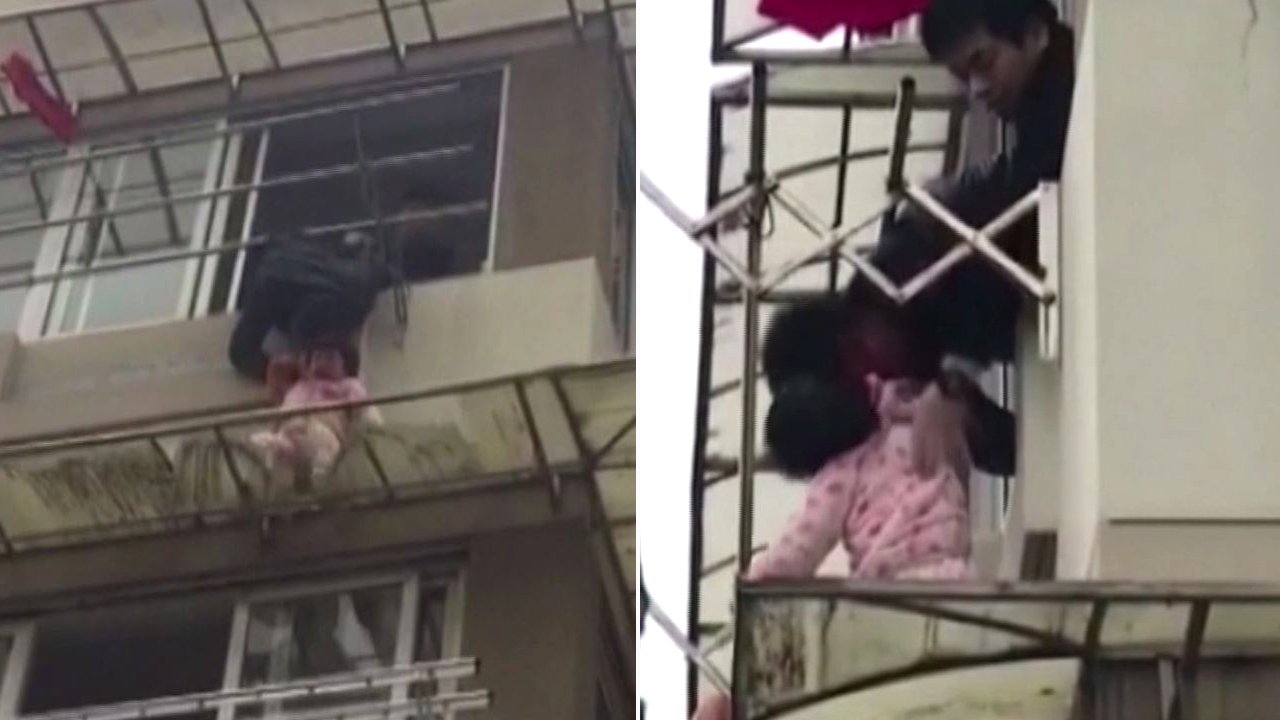 U.S. Department of Health and Human Services states that the decision as to when it is safe to leave a child home alone involves numerous factors.
These factors include the length of time, time of day, safety of the home and safety of the neighborhood. It is stressed that the abilities of the child to care for herself and to know what to do in case of emergencies are the most important factor.
Role-playing with the child and regularly checking in can help create a safe experience for everyone.
Most people would think twice before leaving a young child home alone, especially if that child is as young as 2 years old.
What do you think about this accident? Share your thoughts in the comments below!
Enjoyed the article? Check out another interesting story below ▼
---

Share this story with your friends and family!
---