An Indian wolf has been saved from certain death when a group of amateur nature photographers spotted it with its head stuck in a plastic container.
The animal was found in a lake area in Nagpur, and the friends' images show the poor condition of the starving wolf.
It is concluded that the wolf was looking for food in the plastic container but ended up getting trapped inside. Who knows how long its head had been stuck? But it is evident that the furry animal became malnourished because of what happened.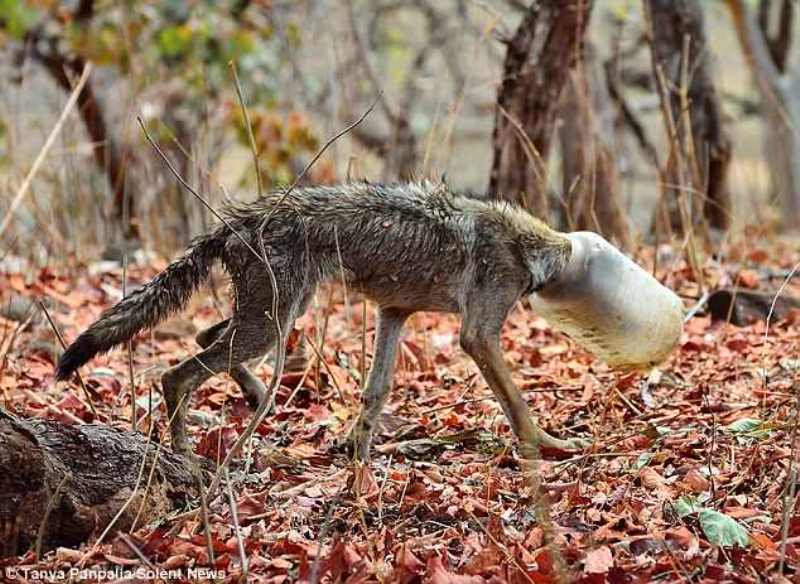 26-year-old Tanay Panpalia found the wolf while he was taking photos of nature. Together with his friends, they went on a mission to rescue the starving endangered animal.
The group called the Nagpur Forest Department and spent almost two hours tracking the wolf. Finally, a rescue team came and cut the container off, freeing the wolf's head from its misery.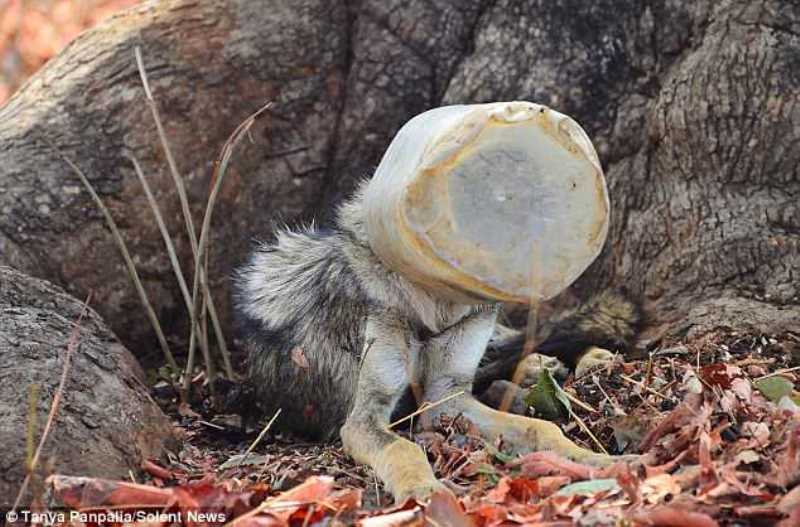 "It was a plastic container which is often used by the nearby local villagers as a household article to store food," Panpalia said. "The villagers throw away the unused containers wherever they want, which results in such mishaps with wild animals."
"I and two friends had ventured to the lake in order to take photos of birds, but we were also hoping to capture some images of wolves. When we saw a pack of them we were so excited and decided to follow them for a while to take photos when we suddenly found a young wolf whose head was stuck in a plastic container.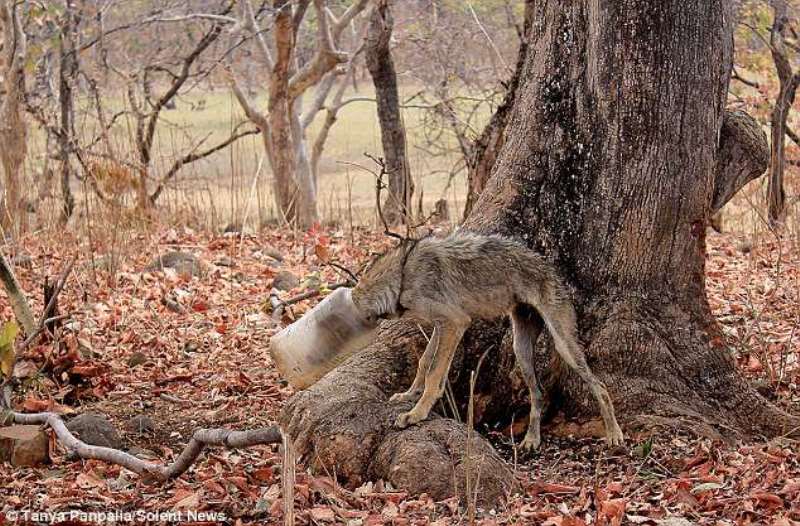 "The other wolves watched us from a distance – we were scared as there were only three of us and ten of them. However, the young wolf seemed to be very weak as it was unable to eat due to that plastic container.
"Thankfully, the plastic container had holes in it which was allowing him to breathe and drink water – it's probably what kept him alive. We immediately informed a rescue team from the Forest Department of Nagpur and followed the wolf until they arrived.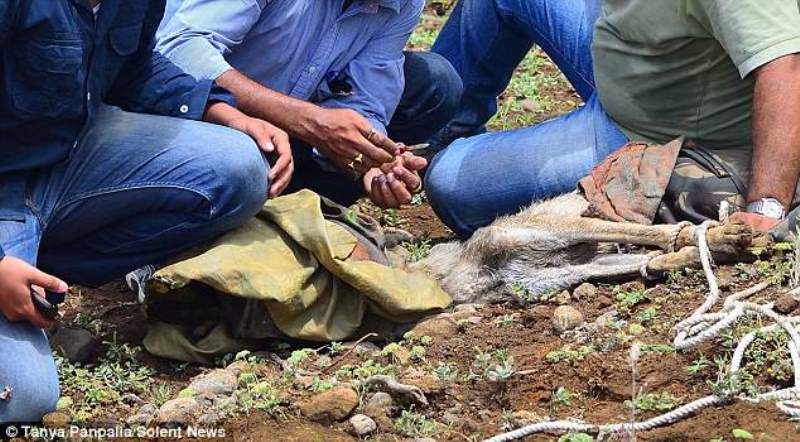 "The team eventually reached the spot two hours later and, with the help of a rescue kit, we were able to catch him and cut the container off his head. It was a success and there were no external injuries to the wolf. We kept on showering water on him to bring down his body temperature and then released him back into the wild."
Are you also glad that the wolf was spotted on time before it's too late? Let us know what you think in the comments section below and don't forget to SHARE this story if you agree that we need to save endangered species!
"Recommended Video – Elephant Herd Rushes To Help Baby Elephant As It Gets Trapped In A Pit"

Enjoyed the article? Check out another interesting story below ▼
---

Share this story with your friends and family!
---