You've probably heard stories about dogs saving the lives of their owners or their human brothers and sisters. When it comes to intuition to help those in need, however, other animals are no exception.
If you have yet to hear about horse saving a life, you've come to the right place. It was an ordinary day in Somerset, England, when a family shire horse named Beatrice began experiencing equine colic. This condition resulted in extreme abdominal pain and caused the horse to collapse.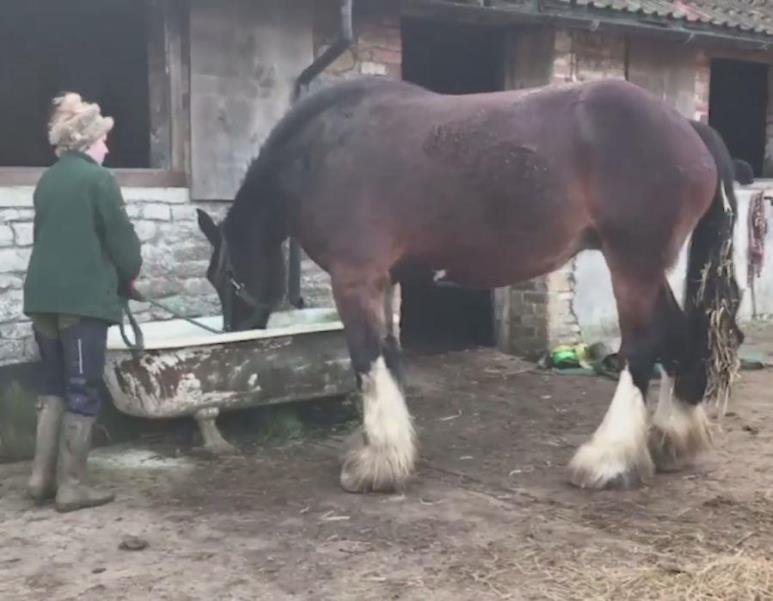 The Telegraph / Facebook
After the 16-year-old Beatrice collapsed, her owners, Jane Lipington and her husband Donald MacIntyre, tried their best to get her back on feet. Even with the help of other farm workers, their efforts were in vain.
Beatrice was stuck to the ground for 6 hours. As the owners explained, the longer she was lying down, "the more at risk she was of succumbing to fatal organ failure." It is commonly known that horses should never be off their feet for a long time, as that can lead to life-threatening situations.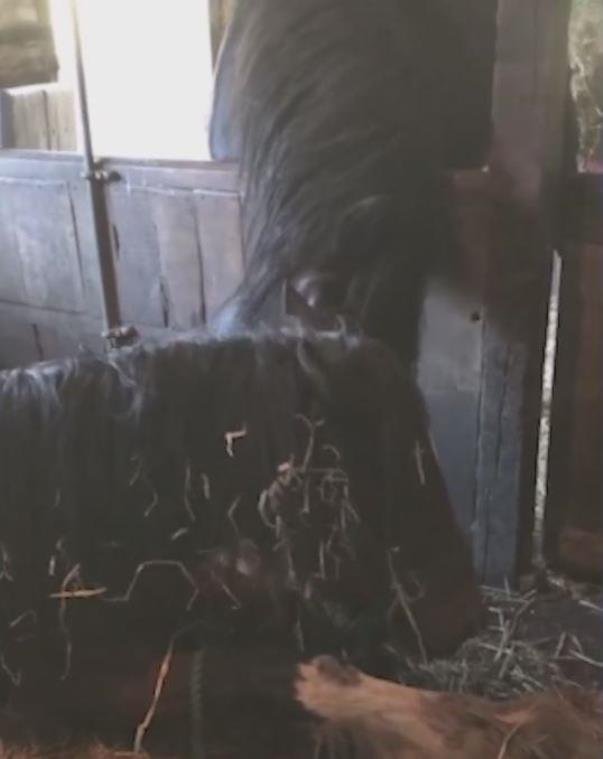 The Telegraph / Facebook
After trying anything they could think of, including pulling her up with a tractor, the one-ton Beatrice refused to stand up. All that was left for her owners to do was to set a deadline and decide when to put her out of her misery. At that point, her blood pressure and heart rate were already approaching critical levels.
Merely 20 minutes before the deadline, Lipington thought of something else. She decided to release Beatrice's stablemate, the 11-year-old horse named Beau. He immediately rushed towards Beatrice's stall and knew what he had to do next.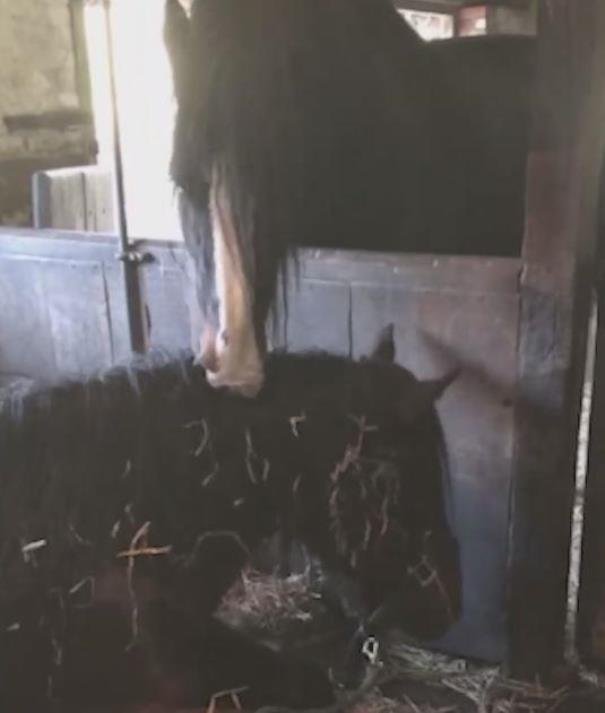 The Telegraph / Facebook
Beau started grabbing Beatrice's neck and pulling her head up. Eventually, his encouragement bore fruits, causing Beatrice to roll over and stand up. In a matter of minutes, Beau achieved what several people failed to over the span of 6 hours.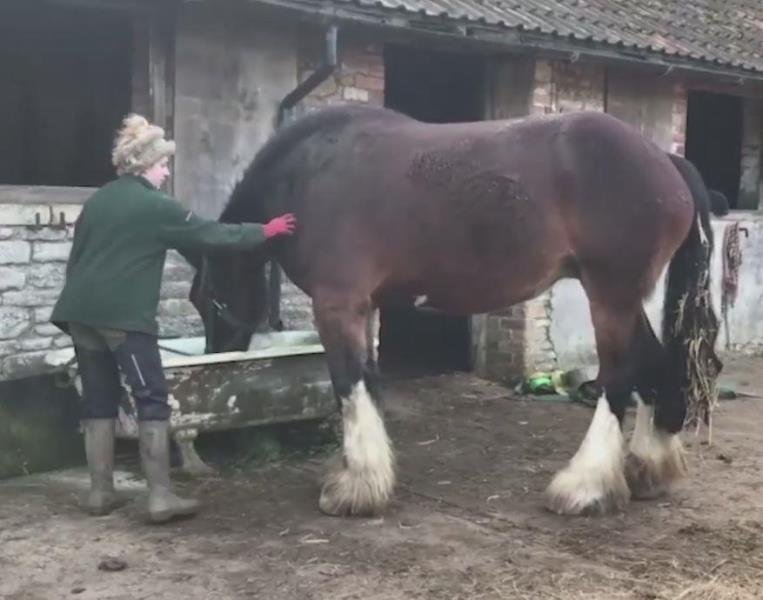 The Telegraph / Facebook
"We all watched with amazement. He lifted her so that her chest and legs came up off the ground, with a little encouragement from us she got shakily to her feet and we quickly walked her out into the yard trying to stop her falling down," Jane recalled.
Check out the video below to see heroic Beau in action:
A horse managed to revive its stablemate after her owners tried unsuccessfully to get the animal to its feet in a six-hour operation.Read more: http://tgr.ph/JdrqqI

Posted by The Telegraph on Friday, January 26, 2018
Since the incident, Beatrice has made a full recovery. She is again able to run across the fields and has a long future ahead with Beau.
If you feel inspired by this story, don't hesitate to share it with your friends and family! And share your own animal help stories on the comments below!
Follow

@smalljoys_of_life
Enjoyed the article? Check out another interesting story below ▼
---

Share this story with your friends and family!
---