Watch the adorable video below.
Video credit: Justin Lewis
If you thought that only dogs could be so spoiled as to keep demanding cuddles and belly rubs, you would have been right up until some electrical linemen managed to rescue a fawn in the course of their work.
Justin Lewis was on a job site with his co-workers when they found the deer and saved him from injury as they were clearing some electrical lines. Lewis, who has a YouTube account, uploaded a video that showed the sweetest reaction the deer gave them after being saved.
"My buddy and I were clearing a right of way for the electric lines and came across this fawn trapped in the fall path of the tree we were about to trim. He was tangled in some thorns and was pretty shaken up after we cut him loose," he wrote in the video's caption.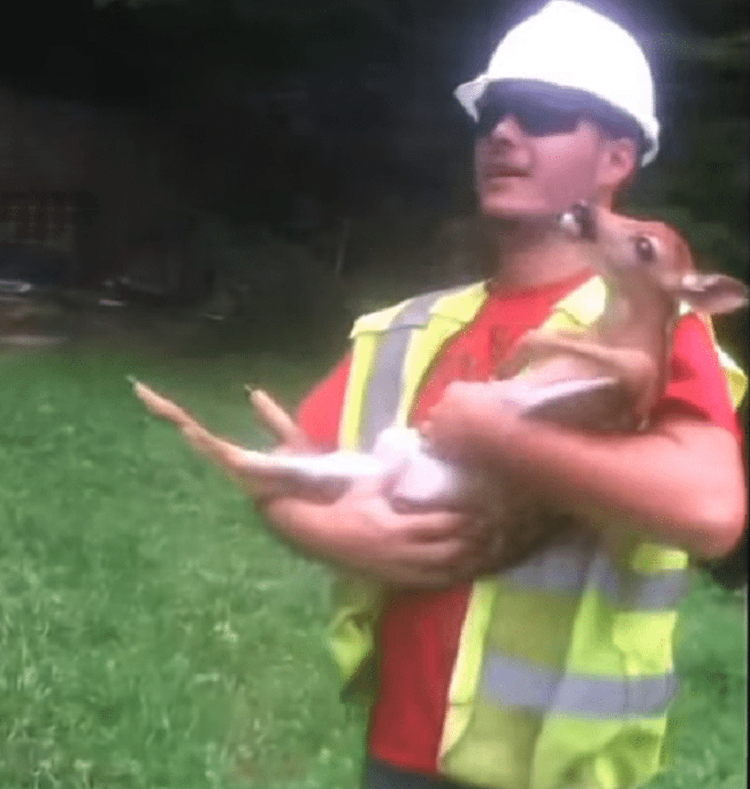 Seeing how nervous and scared the deer was, they tried to comfort it.
"So we started rubbing his belly to calm him down…. which worked a little too well, as you can see," Lewis explained.
Other wild animals would have run off after being put back down on the ground, but instead, this deer protested every time they tried to let it go and instead wanted them to keep rubbing its belly.
"Found this baby deer and we're moving it out of the way so it doesn't get smashed by a tree and we started rubbing its belly and now when we go put it down it freaks out until we start rubbings its belly again," comments someone from off camera.
To demonstrate, the lineman in the video tries to put the deer down and the little guy starts freaking out.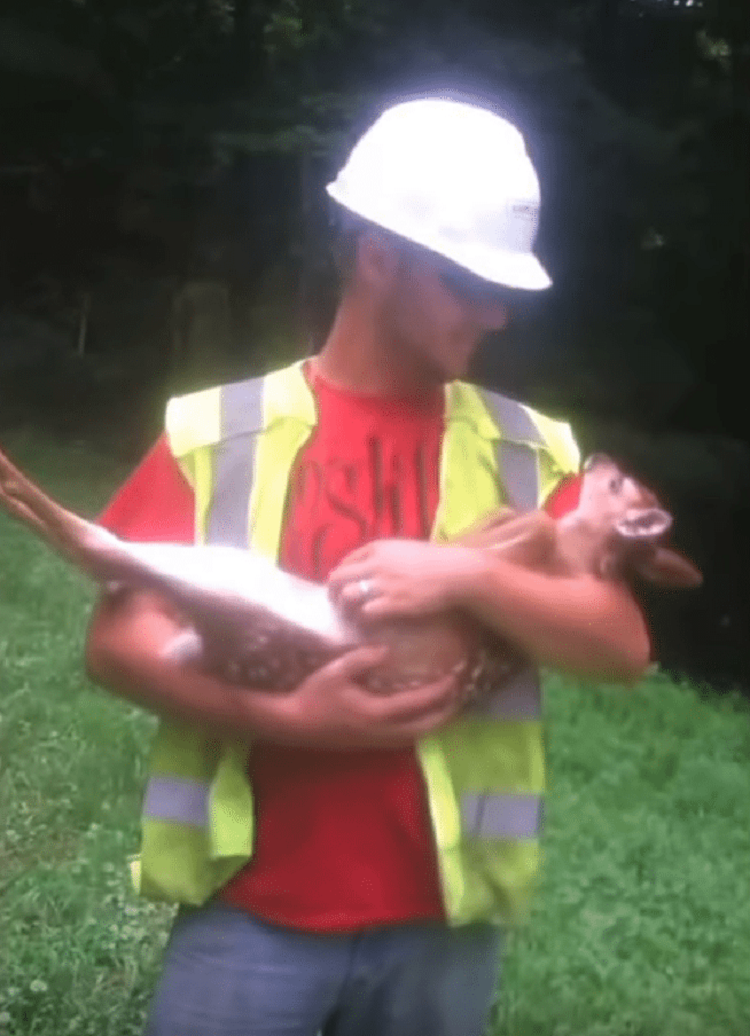 "He's spoiled we have spoiled a baby deer," someone says.
The deer probably understands now why dogs keep demanding belly rubs. He looks so adorable and content.
"He followed us around the job site like a lost puppy for about an hour until I noticed a doe watching us from the hillside," Lewis added. "Assuming this was his mother, I carried him about halfway up the hill while she watched attentively. I sat him down, he ran straight to her, and they walked off together."
Recommended Video!
"Reindeer Who Was Stuck In Deep Mud In The Wilderness Gets Rescued Thanks To Kind Strangers"
Enjoyed the article? Check out another interesting story below ▼
---

Share this story with your friends and family!
---