Watch the trailer below.
Video credit: FilmSelect Trailer
The trailer for Spider-Man: Far From Home is already out and if fans have something to rejoice about, it's the fact that Peter Parker will be coming back from Thanos' finger snap. Of course, everyone sort of knew that those who died in Infinity War were not going to be permanently dead (at least, for most of them) so Marvel Studios didn't really spoil anything by letting us know that Peter will be hale and healthy after Avengers: Endgame.
Still, it's good to know for sure that well-loved characters are going to come back.
The trailer shows Peter Parker (Tom Holland) going on a school trip before meeting Nick Fury (Samuel L. Jackson) for the first time while also getting our first glimpse of Mysterio (Jake Gyllenhaal).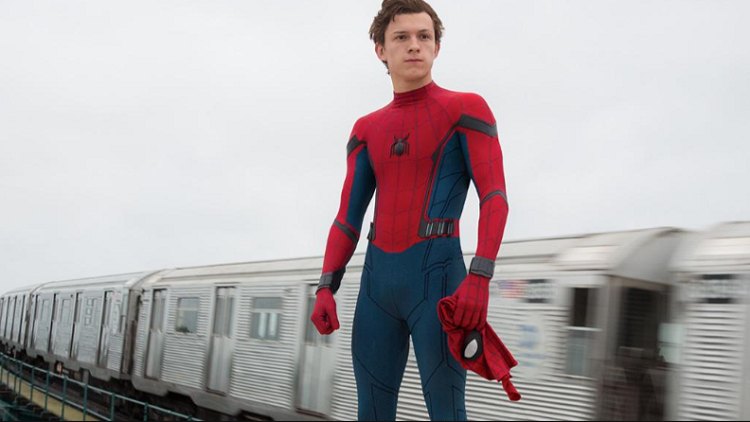 It seems that initially, Spider-Man and Mysterio are fighting on the same side although it's likely Jake Gyllenhaal's character will go down a different path that will lead him to become the supervillain we are familiar with from the comics.
Like all popular movie trailers, eagle-eyed fans were on the lookout for little tidbits that could give a clue about what will happen in the movie. And a few details (or the lack of them) have led these fans to one troubling conclusion: Tony Stark is dead.
This is because one notable character that is missing from the trailer is Tony Stark aka Iron Man (Robert Downey, Jr.). Ever since Captain America: Civil War, Tony has been a huge part of Peter's life, serving as both mentor and father figure. The fact that he's not in the trailer makes some people think that Tony won't make it past Avengers: Endgame.
But there are other hints as well:
One fan tweeted: "To me, there's subtle hints about Tony dying and it feels like Nick Fury is there to recruit Spider-Man for [Fury's espionage/defense organization] S.H.I.E.L.D."
Another wrote: "Peter doesn't feel like he can be Spider-Man now that Tony Stark is dead…"
And a third one said: "Spider-Man far from home trailer safe to say we know how avengers endgame will end now unfortunately since Peter Parker and Nick Fury are both in this trailer."
But one other fan pointed out that in the scene where Happy is holding the $500k check, it's signed by Pepper Potts instead of Tony.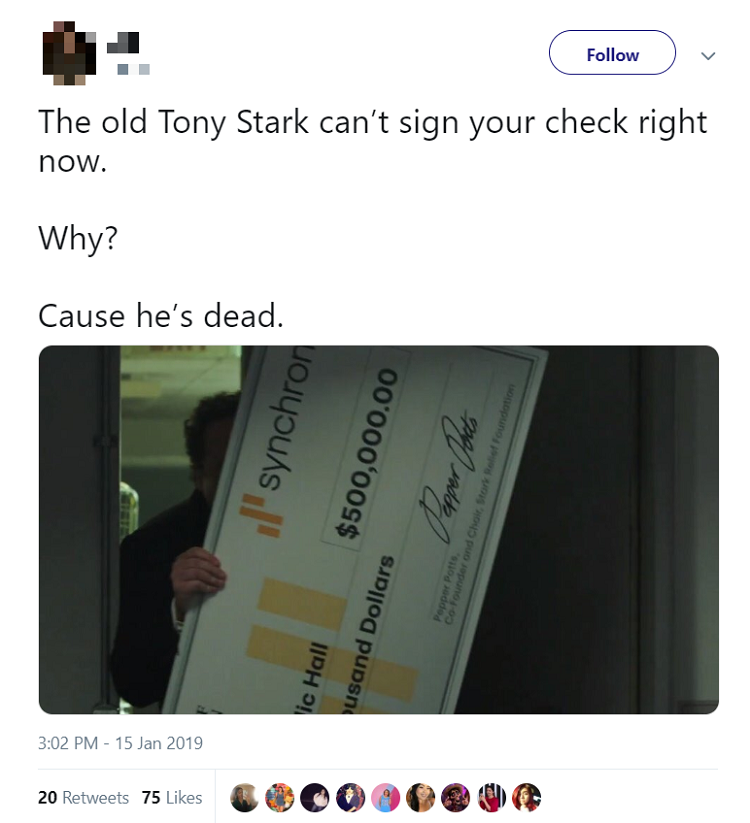 None of that is definitive but the arguments are certainly persuasive.
And as for speculation about Mysterio's role in the film, Jake Gyllenhaal explained during a CCXP panel:
"There are these threats to the world, the Elementals, elemental creatures.
"Mysterio is someone who knows about them and wants to make sure that the world is safe from them, and Nick Fury asks him to come on and help because he's the only one who really understands them.
"Then he teams up with friendly neighborhood Spider-Man and unfortunately has to make him become more than a friendly neighborhood Spider-Man."
Whatever the case may be, the trailer definitely served its purpose: fans are now pumped to watch both Avengers: Endgame and Spider-Man: Far From Home. And that's the point.
Marvel is a genius.
Recommended Video!
"Dad Makes His Son's Spider-man Dream Come True And Shows He's The Real Superhero"
Enjoyed the article? Check out another interesting story below ▼
---

Share this story with your friends and family!
---