The wedding day is the most happiest day of a couple's life and for Neil and Tricia Swan, they knew that their wedding is going to be massive.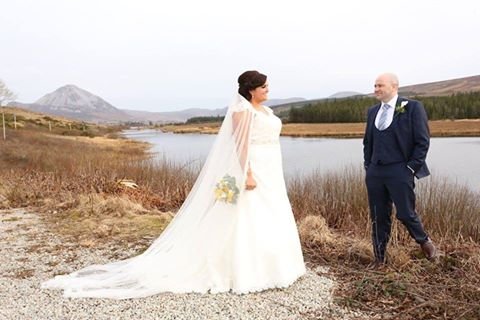 Their wedding took place at the St. Mary's Church in Kincasslagh, Donegal, Ireland and they took their vows in front of their friends and family.
Father Pat Ward ministered their wedding. The presiding priest apparently had prepared to sing "How Great Thou Art" for the couple and the guests.
But the couple and their guests were in for a big surprise when Father Ward stopped singing the hymn all of a sudden.
Right after he stopped singing, there came a sweet yet powerful voice from the back of the church, picking up from where the Father stopped.
The couple and the guests turned around towards the voice and as they looked, man after man joined in for the consecutive lines.
The singers were none other than Tony Kenny, Tony Allen, Shaun Cuddy, Derek Ryan, and Daniel O'Donnell. They have been hiding behind the audience to give the bride and groom a special wedding surprise.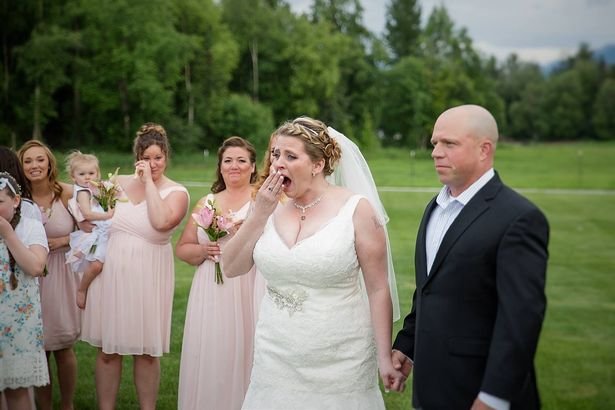 Tricia realized what was happening, her eyes became watery and she literally cried with joy.
Gavin Boyle, Tricia's best friend, and a local singer had arranged a "Catholic flash mob" for her wedding.
Following the men were the women from the audience who lent their beautiful voices to the hymn. They all stood up in front of the couple on the altar and completed the hymn beautifully.
The bride and groom were left awestruck with this touching gesture. They were happy with the fact that their special day became even more special with the "Catholic flash mob."
The couple and the guests were not expecting something like this, their performance totally took everyone present at the wedding by surprise. Later after the wedding, Tricia said that she came to know that the singers didn't even rehearse for the performance, it was a last minute discussion before the wedding.
Well, this was probably the best wedding surprise one can get and everybody at the church enjoyed the performance.
During the reception, later in the evening, the singers returned to make the newlyweds grove the night away.
If you liked this post share it with your friends and family. Share your best wedding experience on the comments below!
Follow

@smalljoys_of_life
Enjoyed the article? Check out another interesting story below ▼
---

Share this story with your friends and family!
---