When you are dealing with cold weather, nothing will beat the value of a warm sweater. This is especially true if you receive a homemade knit pullover created by a person that cares about you. As Christmas happens to be the perfect time of the year for gifting, Sean's sister came up with an excellent gift idea for Spaghetti.
Spaghetti is a 39"-long corn snake that Sean, also known as Rancor_Emperor on reddit, adopted four years ago. As his friend and roommate went overseas to study, the snake needed a new owner. Sean already lived with Spaghetti before, so he was more than happy to take care of him.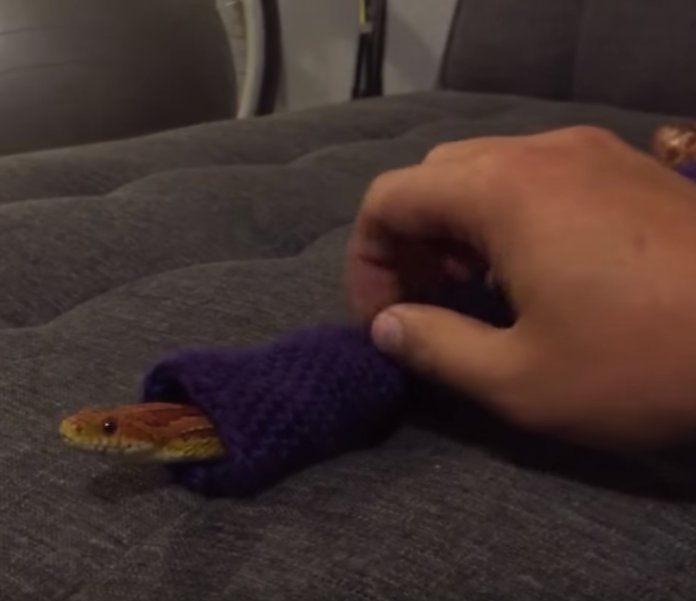 RancorEmp / YouTube
This Christmas, Sean's sister decided to make gifts for everyone, including Spaghetti. He received an exclusive custom-made purple sweater that he enjoys a lot. In Sean's YouTube video, he explained that Spaghetti doesn't wear the sweater all the time. Instead, he can crawl in or out of it anytime he wants.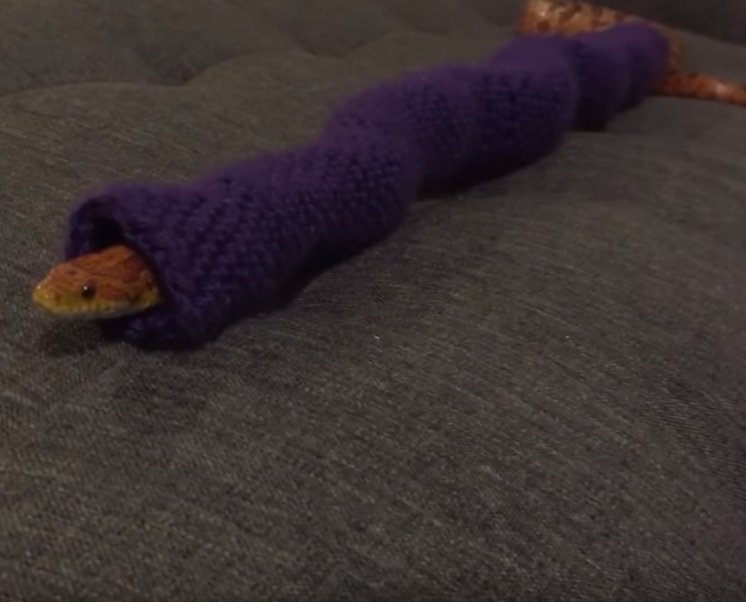 RancorEmp / YouTube
"He eats about once every 2 weeks. After the video, I fed him so right now he's too fat to fit back inside of his sweater. The sweater doesn't stay on him, he more or less crawls into a sweater tube. Once he's bored he just wiggles right out of it on his own," Sean wrote.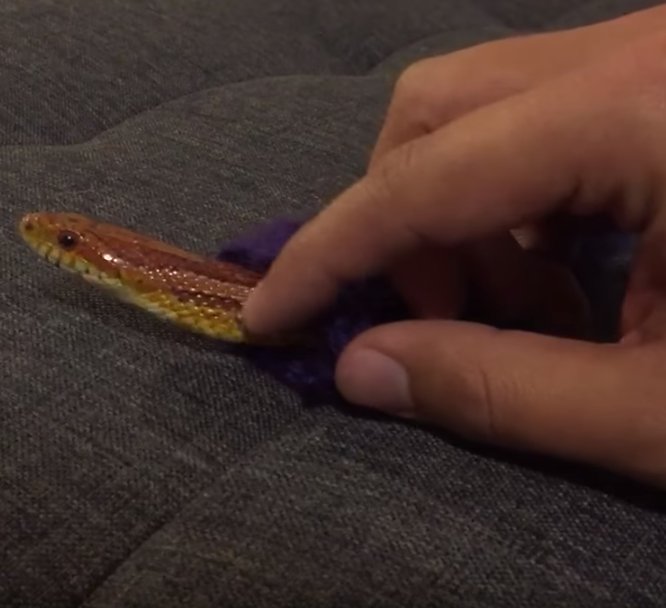 RancorEmp / YouTube
Sean wouldn't trade his pet snake for anything. Despite never thinking that he'll own a snake, the two of them got unexpectedly attached to one another. "I never thought I would own a snake, but he's the best pet for me, in all honesty. When I pick him up, he'll wrap around my arm and then try and move to my neck then the top of my head. He's literally a big hug," Sean told The Dodo. "Right before he sticks his head out through the end, he kind of parks it in there and waits. Then after a minute or two, he'll poke his head out and he'll sit there and look around for a while," he continued.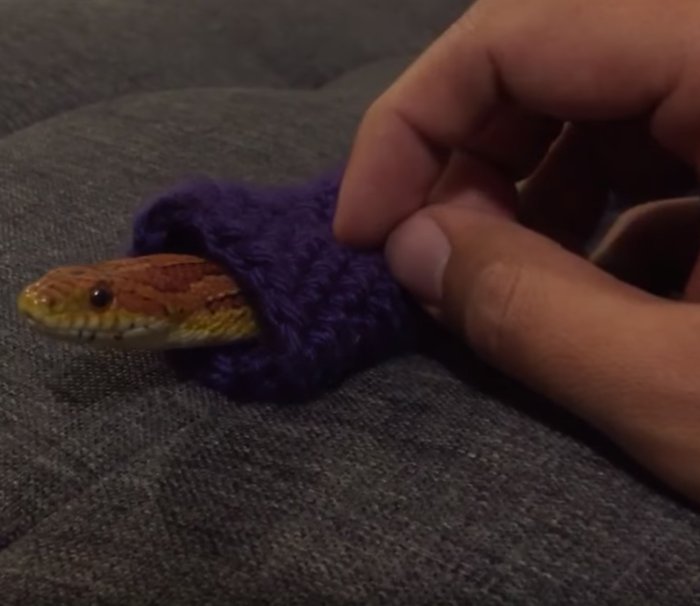 RancorEmp / YouTube
Sean mentioned that Spaghetti's new piece of clothing isn't actually a sweater. He prefers to call it a sweater tube!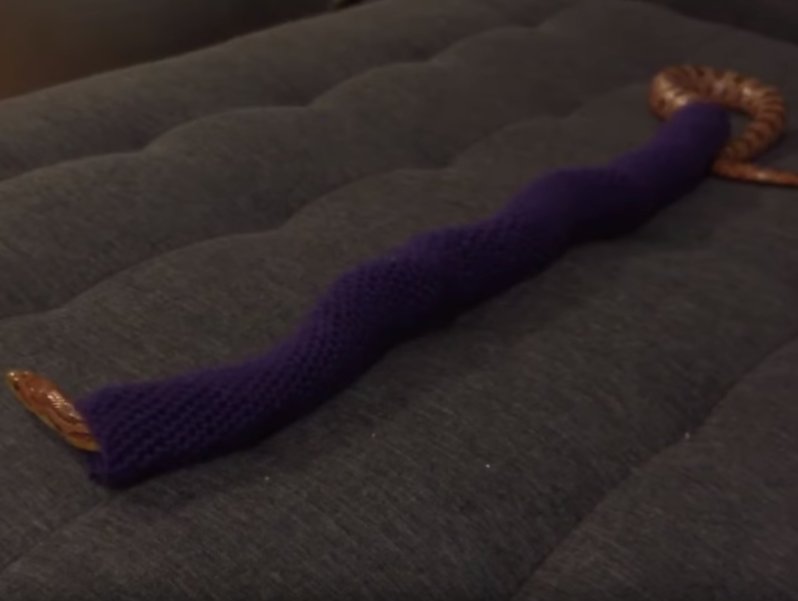 RancorEmp / YouTube
Sean is now hoping that his sister will make another sweater tube for Spaghetti because he seems to enjoy it so much. What do you think of this unique gift? Have you ever given or received pet clothes as gifts before?
If you enjoyed watching Spaghetti don't forget to share this post with other snake lovers!
Follow

@smalljoys_of_life
Enjoyed the article? Check out another interesting story below ▼
---

Share this story with your friends and family!
---