Watch Sweet Moment Son Surprises Mother After Returning From The Army!
A soldier of the National Guard gave his mother the surprise of her life as he visited her at her workplace after returning home from his mission earlier than she expected.
"My baby!" proud mother Joquina Williams yelled as she saw her son standing in his uniform outside a tourist trolley.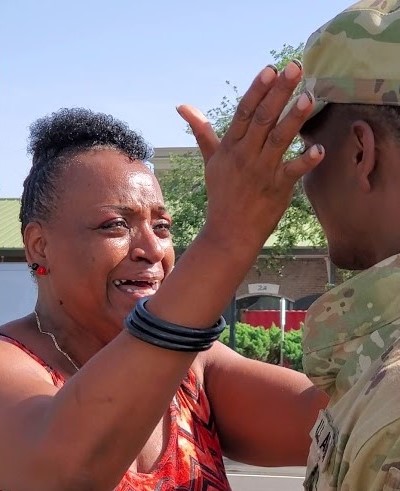 Her son, 24-year-old Army National Guard Sgt. Christopher Williams, returned home early after spending 7 months in Afghanistan and decided to surprise his loving mother.
"You didn't tell me! You didn't tell your mama!" the mother was screaming while hugging and kissing her son in the short video.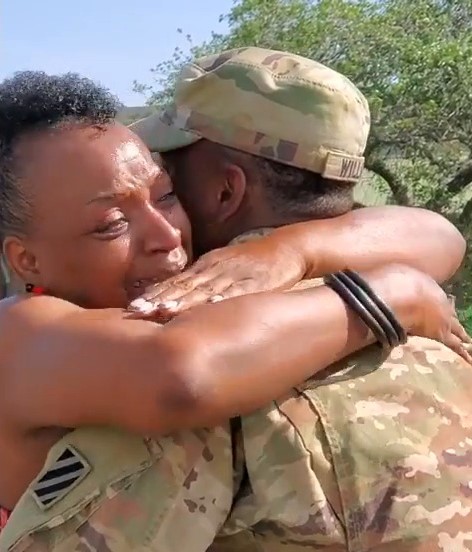 The recording was shared on Facebook by The National Guard who wrote:
"One mom had a great day at work when her son, Sergeant Christopher Williams, of the Georgia National Guard, surprised her after returning home from Afghanistan…"
After the sweet video went viral, the mother spoke out to Good Morning America and revealed that her son "had been planning it and a lot of people knew except me."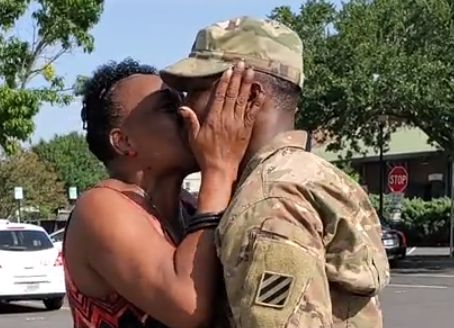 "He's been gone for a while so just seeing him, it was just like it was yesterday," she said.
Speaking of the sweet reunion, one viewer commented: "Welcome home soldier!!! Your mother's tears are tears of joy. She loves her baby boy and missed you so very much. Big hugs and kisses for sure!!! Thank you for sharing the beautiful moment of mother and son."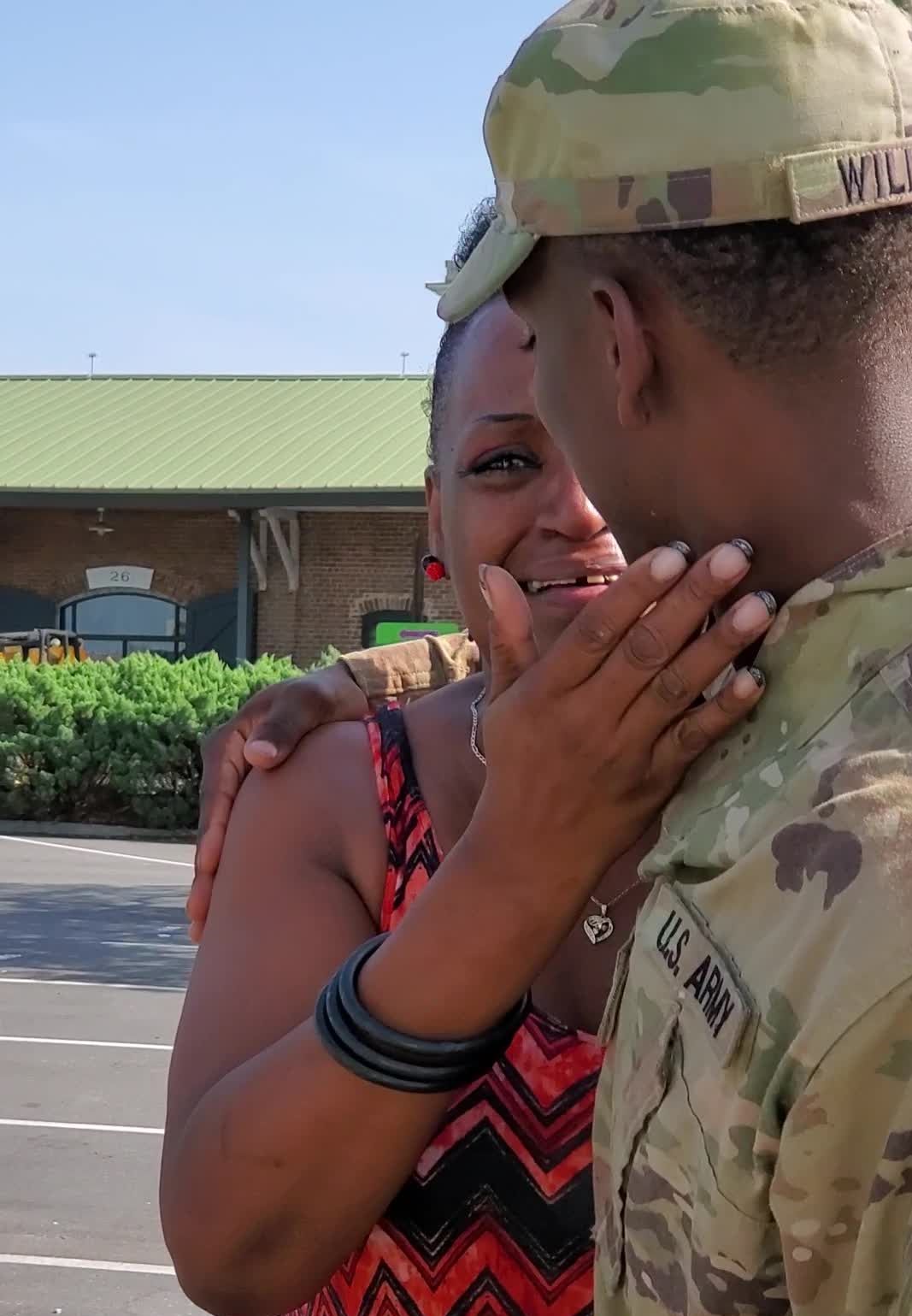 "I cried right along with that proud Mama! Thank you, Soldier, for your military service!" another one wrote.
"Reminds me of the first time I went back home from Infantry basic training and literally, my wonderful mother was just like her," the third one recalled.
What are your thoughts on this surprise? Let us know in the comments and don't forget to SHARE this post with your family and friends and follow us on Facebook for more news and stories!