Life is hard, no doubt about it. And those who make it in life have equal parts of hard work and luck that got them where they are.
That's why sometimes, one right break is all that someone needs so that they can finally turn things around. Unfortunately, not all get the opportunity. Just look at the number of poor and homeless people in the U.S., the so-called "land of milk and honey" as many immigrants like to term it, and you will see that life isn't that easy.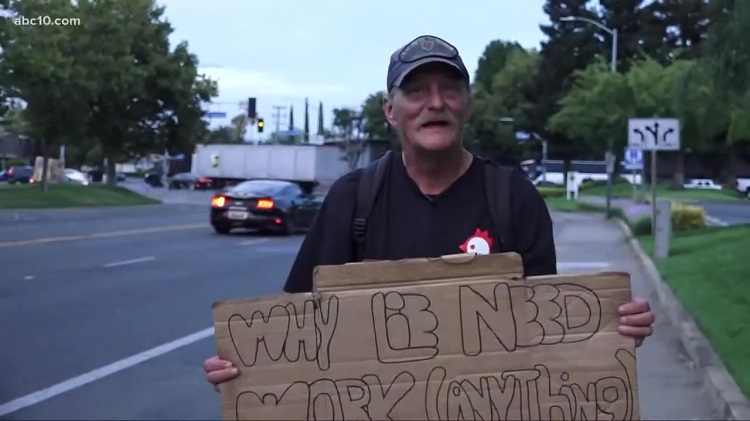 George Silvey was recently part of the ranks of the homeless. He's a Vietnam veteran who had a difficult time re-integrating into society, a sad story that's all too common among veterans. According to the US Department of Veteran Affairs, veterans make up 23% of the homeless population. It's a sad state of affairs for those who risked their lives defending the country they love.
Watch the video below to find out more about George's story!
For George, it was simply a matter of getting the right shot. Although he had a placard and was homeless, he didn't want handouts or free money. He just wanted a job that could get him back on his feet so that he could turn things around. As such, he always kept a stack of resumes with him, something that you wouldn't normally see homeless people do.
In an interview with CBS News, George said: "I know that once I get my foot in the door, I can make a lot of money real fast."
One day, George's persistence started to pay off. A passing woman was impressed with George's sign and started a conversation with him. Upon hearing his story, the woman agreed to help.
"We'll get you a job," she promised George. "I'll make sure of it."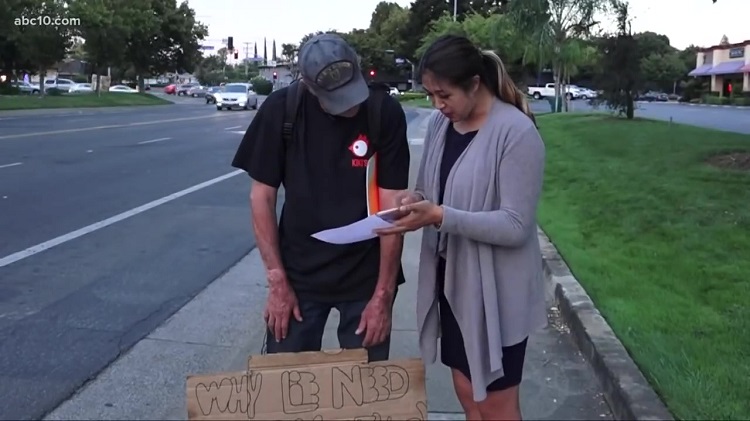 The woman got on social media appealing for help and, just a few hours later, hit pay dirt. George got a call from Summer Gonzalez who would soon become his boss.
George was so happy that he had a job that he even showed up at work several hours earlier than his manager. His gung-ho attitude impressed Gonzalez and she knew she made the right decision.
"He put his shirt right on and he got right to work. He's a great guy," Gonzalez said.
Sometimes, it's not just a break that we need but the drive to follow through on the shot that's given to us in order to make the most out of that opportunity.
Bravo, George!
Recommended Video – "Top 6 Most Enviable Dream Jobs"
Enjoyed the article? Check out another interesting story below ▼
---

Share this story with your friends and family!
---