Watch the distressing moment Snoop is dumped by his heartless owner in the video below.
In a heartwarming gesture, Rapper Snoop Dogg has offered to adopt an abandoned dog, who happens to go by the same name as that of the artist.
Snoop the dog was abandoned by his heartless owner just days before Christmas – but thanks to 'Snoop the Rapper', the little pup has got an offer for a new and welcoming home.
Several people are trying to adopt the dog after the staffie was dumped in a street in Stoke-on-Trent by an anonymous man.
In a video clip released by the RSCPA, Snoop the dog was seen desperately running behind a car after it leaves him in the street and drives off.
The rapper, in an interview with the Daily Star, said that the fate of the dog was 'heartbreaking'.
Snoop said: 'There is always room for another dog in Casa de Snoop. If he really needed a home then he has one with us.
'But I don't think there is going to be any shortage of loving homes after all the exposure he has got.'
Among the other contestants who offered to adopt the dog are political journalist Andrew Neil and BBC presenter Sue Perkins.
The adorable dog came to spotlight after he made an appearance on Good Morning Britain and was introduced by ITV presenter Charlotte Hawkins.
Snoop the dog was called an 'attention seeker' by RSPCA inspector Natalie Perehovsky.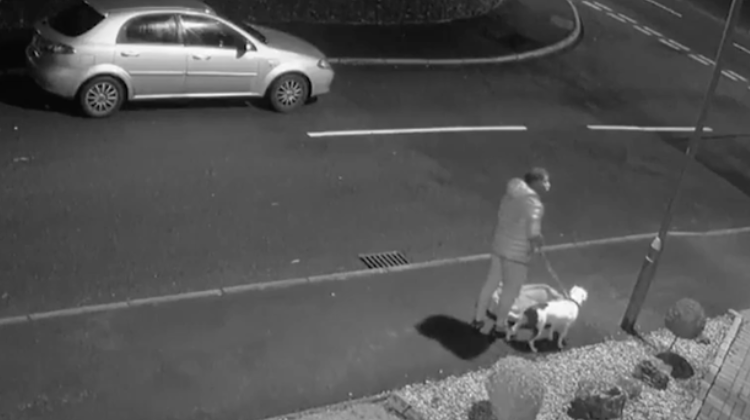 Perehovsky said while speaking about the owner: 'This is heart-breaking, it's the way he runs after the owner; he clearly loved who was there. He was obviously distressed.
'I don't know what was going through their mind when they did that. It could be the expense, it could be family changes, there's hundreds of reasons.
'But there's places that help people, you can take him to charities or dog homes; there's no excuse.' She added that Snoop the dog was 'not for rehoming yet but soon as he is we will let people know'.
Recommended Video – "Dog Abused So Badly That She Was Too Terrified To Even Look At Her Rescuers"
Enjoyed the article? Check out another interesting story below ▼
---

Share this story with your friends and family!
---