A 28-year-old male primate chimpanzee named Jiaku has allegedly been addicted to smoking for 16 years because of insensitive zoo guests constantly supplying him with cigarettes. There is a new footage of the China's Tianshan Wildlife Zoo has sparked controversy as the footage shows guests are throwing lit cigarettes into a primate's enclosure, so they can watch him chain smoke.
Check out the video of guests at zoo throwing cigarettes in Jiaku's area below.
The clip shows how Jiaku is smoking like a practiced smoker. This footage has caused outrage among animal lovers, they were shocked to see how zoo visitors are enjoying and watching the ape smoke, and no keeper is present to stop them to harass the chimpanzee.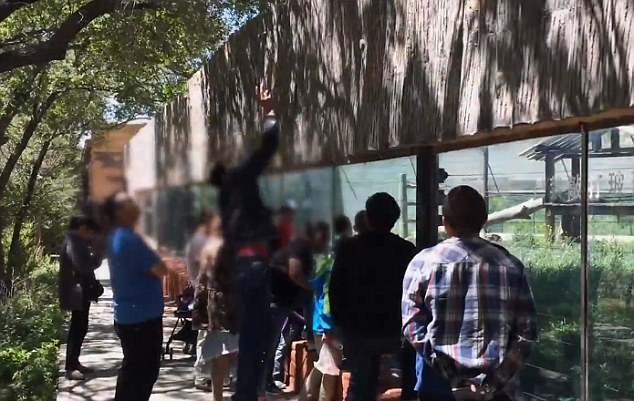 Jikau's caretaker, Yu Xinhua, told that Jiaku had been smoking since 2002. He had been trained and had worked in a Chinese circus before said, Mr. Yu. In 2006, he was moved to Tianshan Wildlife Zoo in the same territory where he is still living.
The management of Tianshan Wildlife Zoo has promised to help the Jiaku quit smoking.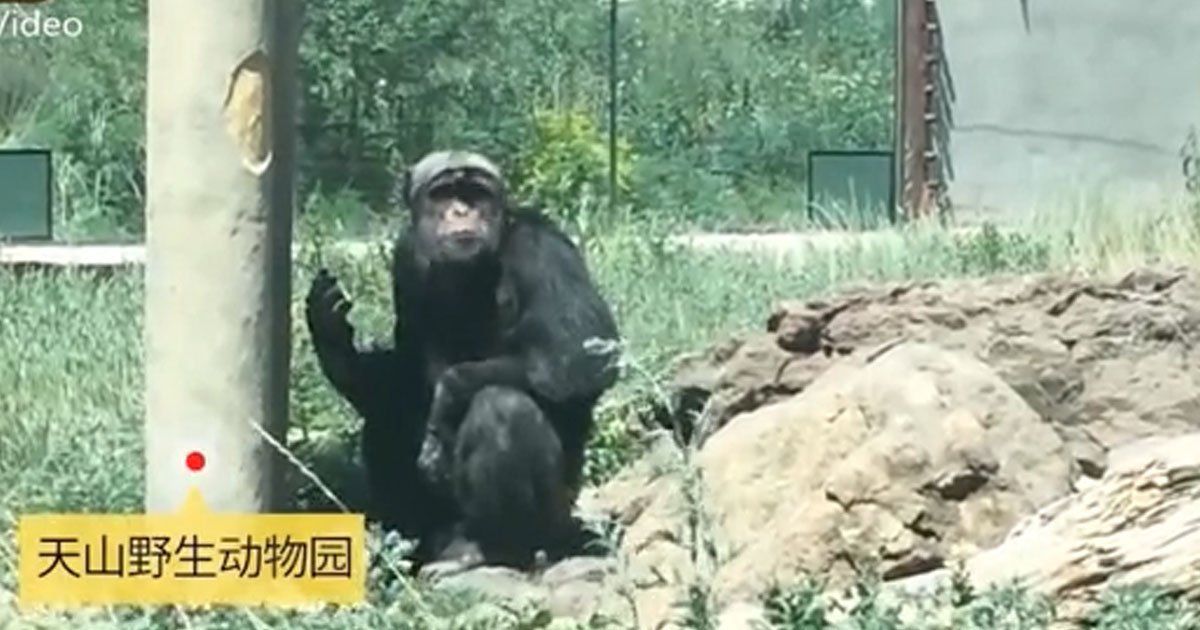 The Zoo has issued a statement and wrote:
"We will fill up all the gaps and holes between the glass panels to avoid tourists slipping cigarettes into the enclosure."
"We will put up more warning signs on to remind tourists not to throw or feed any food and objects to the chimpanzees."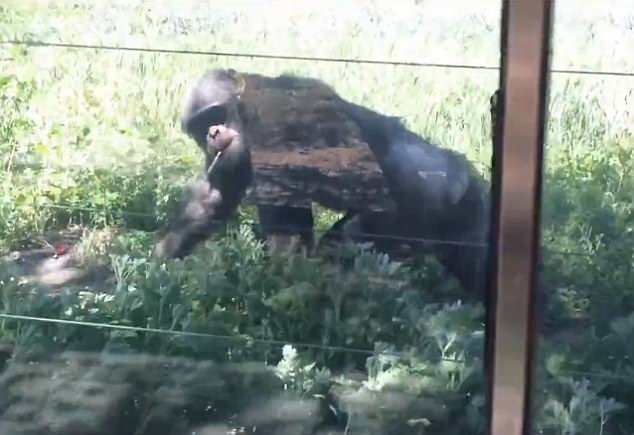 The press officer at PETA Asia, Keith Guo said: "The "caretakers" facilitate Jiaku's habit for the sake of a few cheap laughs and increased attendance"
"There is nothing natural about watching a chimpanzee smoking or gawking at other animals behind bars, whether they are forced to perform tricks or not."
"Recommended Video – 1-Year-Old Baby Smoking marijuana Given By Her Mother"
Enjoyed the article? Check out another interesting story below ▼
---

Share this story with your friends and family!
---