A new TV advert supported by Cancer Research UK features two ex-smokers who appeal to the public to stop smoking after the deadly habit ruined their lives forever.
One of the anti-smoking promoters is Newcastle-based Maggie Bratton who was diagnosed with mouth cancer when she was only 45 years old.
The mouth cancer, caused by smoking, resulted in the need for a difficult surgery that left her without a palate (the roof of the mouth).
Scroll down to watch the video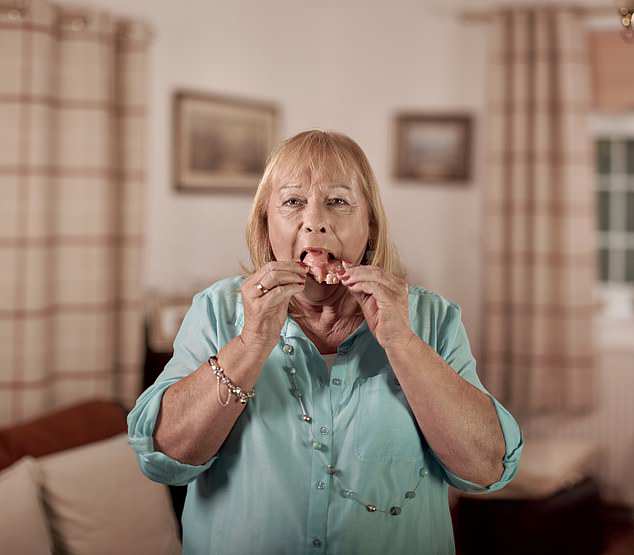 In order to be able to speak and eat, the mom-of-two now has to wear a large plastic prosthesis in her mouth as a part of her daily routine.
Video credit: FreshSFNE
The other victim of smoking introduced in the recent anti-smoking advert is Tony Osborne. This proud father was diagnosed with voicebox cancer on his 52nd birthday.
The surgeons were forced to remove the insides of his neck, making him unable to speak and breathe without an artificial voicebox and a hole in his chest.
As Ailsa Rutter of Fresh, a UK's tobacco control program, says, "Tony and Maggie are two incredibly brave people who want their experiences of smoking to be heard.
"They don't want other people to have to go through the pain and the life-limiting surgery they went through at a relatively young age.
"Tony and Maggie's stories do not make comfortable viewing, but campaigns are one of the most powerful ways to encourage people to stop and young people not to start in the first place.
"In all our research with smokers, we know that hard-hitting campaigns like this are extremely impactful to trigger quit attempts."
She added:
"Although most smokers have heard of lung cancer, smoking causes 16 types of cancer, as well as heart disease, COPD, stroke, dementia, and diabetes."
Speaking of her life-changing experience, Maggie said:
"I've got it with me for the rest of my life but at least I am alive. I have to live every day knowing it might have been prevented if I'd not smoked. Smoking isn't worth what I have gone through."
Tony, whose life also irreversibly changed because of smoking, warns all active smokers to quit before it's too late.
Speaking of his diagnosis, Tony said:
"I was stunned. I knew about lung cancer but I had no idea what was happening to my throat. I immediately knew it was the cigarettes. I knew what had caused it, so I thought 'why did I do it?'
"I was in hospital for nearly three weeks but was determined to get better. When you first come round from the operation you have pipes coming out of you and are laid up in the bed.
"I couldn't drink any water for the first week in case it leaked into my lungs – you can't imagine how tough that is."
Speaking of his life after the recovery, Tony added:
"My nose doesn't do anything anymore, I don't breathe through it and I have no sense of smell. I had to learn how to talk again as I now have to press down on the valve on my neck and in order to talk I have to stop breathing.
"Eating takes me a lot longer than the average person because I've had so many nerves removed that I can't move my tongue in the same way I used to.
"Before I had this I'd run up the stairs but I can no longer do normal things like this or walking distances. I have to be supervised when I take shower or bath as if I get water in my stoma – opening in my neck – it will go straight into my lungs and I'll drown."
Smoking is dangerous and deadly. Please SHARE this post with your family and friends to raise the awareness and make sure to quit or help those who might need help quitting before it's too late.
Recommended Video!
"Man Smoking Weed In Front Of Police"
Enjoyed the article? Check out another interesting story below ▼
---

Share this story with your friends and family!
---