Sloths are arboreal mammals noted for the slowness of movement and for spending most of their lives hanging upside down in the trees of the tropical rainforests of South America and Central America.
You might have heard of homes for older cats and dogs but now one zoo has opened a home for sloths.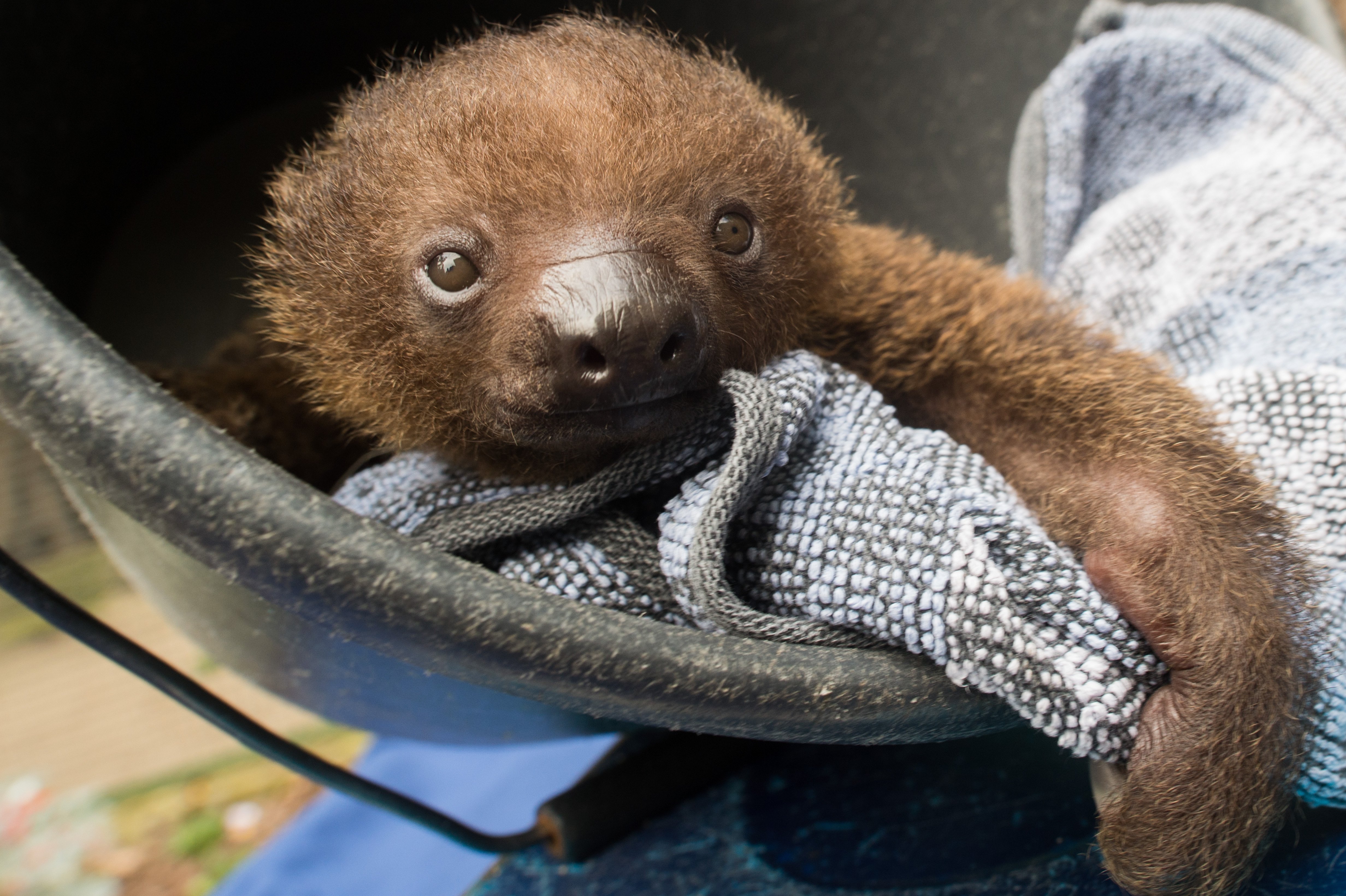 Instead of taking on young breeding pairs, Folly Farm has made the decision to home older sloths which have retired from other zoos.
Folly Farm is now home to Tuppee, 24 and Lightcap, 34, who is currently the fifth oldest sloth in any European zoo.
Zoo curator Tim Morphew said: "We're helping conservation efforts at other zoos by freeing up enclosures for younger, breeding pairs."
Two-toed sloths have a lifespan of about 20 years in the wild but have been known to live up to 50 in captivity. They reach an average weight of 8kg.
"Initially we didn't make a conscious decision to home older sloths," Mr. Morphew said.
"Conservation is key for us at Folly Farm and our breeding programmes are a huge part of that, but our older animals are just as important to us and we need to make sure they're looked after in their old age.
"With the older sloths, we might boil their root vegetables to make them softer and easier to eat and, if they're showing signs of old age, add supplements like cod liver oil into their diet.
'Depending on how they get on, we might also look at adapting the enclosure to make the floor deeper and reduce the height of branches, so they don't have as far to climb down.
'Like many older men, Tuppee has been known to be a bit grumpy and even misbehaves at times but we know he's a softie at heart. 'We're hoping some older, female company will be a good influence on him and bring out the softer side of his nature.
'Sloths aren't known for being social animals, but as they get older we've found they do like company. So, we're all looking forward to getting to know Lightcap and seeing how the pair gets on.
'Sloths are our number one animal for adoptions, so with Lightcap joining us just before Christmas, we're sure our sloth adoptions will prove a popular, and unusual, Christmas present this year.
'And, who knows, soon we may even be in a position to expand the retirement home further.'
Recommended Video – "When The House Ain't Big Enough For Both Of Them—What Happens When Cats And Dogs Face Off"

Enjoyed the article? Check out another interesting story below ▼
---

Share this story with your friends and family!
---