Click to watch the video first:

Video credit: Peta Asia/SWNS
Every constitution has various laws regarding the actions toward animals. Even Peta is working very hard, to prevent the inhuman behavior with the innocent animals for selfish interests.
However, all across the world, the people are crossing their limits of humanity.
With reference to eyewitnesses and other proofs provided by the reliable sources; it is being noticed that after spoiling the environment of Australia, the US and neighboring parts. Brutality to animals has also been spread to the UK and the border of various other countries.
Leading companies are aware of the worst scenario of the farms, but profits are making them ignorant of the reality.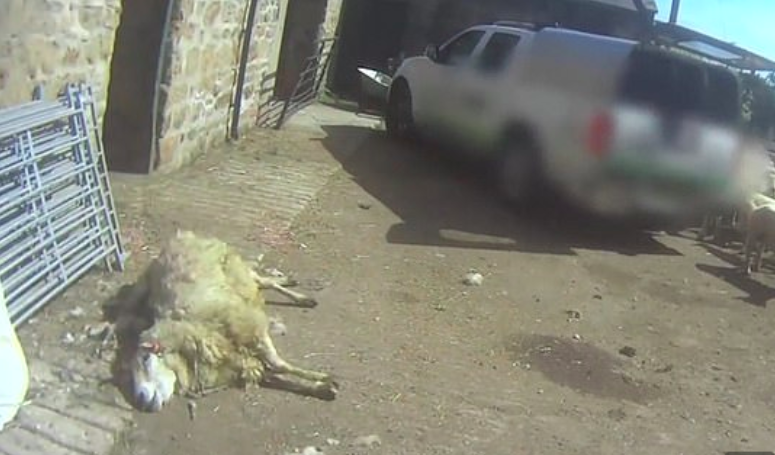 There are numerous farms operational, where sheep shearers are performing their work. That too without any trouble, hesitation or interruptions.
The industry of wool is witnessing Very high demand on a regular basis. For which the contractors require raw material and the farm owners hire laborers, to extract wool from the body of sheep and lamb.
The worst part is that the people working on the farms are the worst number than the devils. As they are not bothered about the hues and cries of the innocent animals.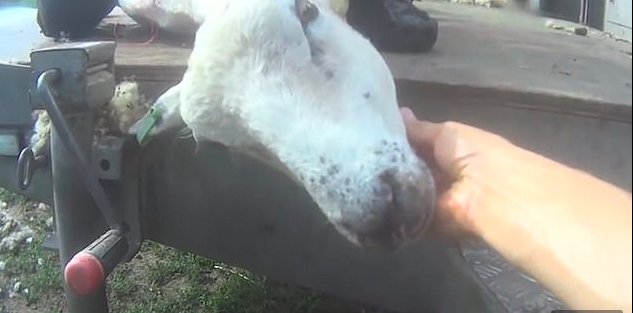 They are only concerned about the wages, which they get in accordance with the quantity of raw material they take out from the body of animals.
The reason behind such inhuman attitude is, that they get paid according to the number of sheep they shear and not as per their working hours.
The working conditions are also responsible to a certain extent, for the unnatural behavior towards the animals. Since the laborers are getting paid low, they do not have any issues with the painful process of shearing on animals.
Though there are so many complaints registered against the farms and their criminal operations.
However, nothing evident has been ordered by the government to the safeguard of animals. Even if the sheep are bleeding and yelling out of the pain.
Only they receive the stitches from Blunt needles, by the laborers and no injections or medicines are provided for relief to the silent animals. Nor any vet visits to check the wellness of the animals, trapped in the farms.
Share this post with your friends and family.
Recommended Video!
"Woman Snatches Baby Out From Mother And Saves Baby's Life"
If you liked this post, we would love to hear from you:)
Enjoyed the article? Check out another interesting story below ▼
---

Share this story with your friends and family!
---