Motorists along a busy street in the city of Khabarovsk in eastern Russia were suddenly jolted out of their normal commute one afternoon when they witnessed a man suddenly running his wife down using his car.
It was an uncommon act of road rage and it seems that the couple was arguing inside the car. The argument culminated with the wife demanding a divorce before getting down the car while it was stopped in traffic.
Dashcam footage shows the woman getting down from the car and crossing the street. But before she reaches the curb, the husband can be seen executing a savage U-turn that hits her with the side of the car.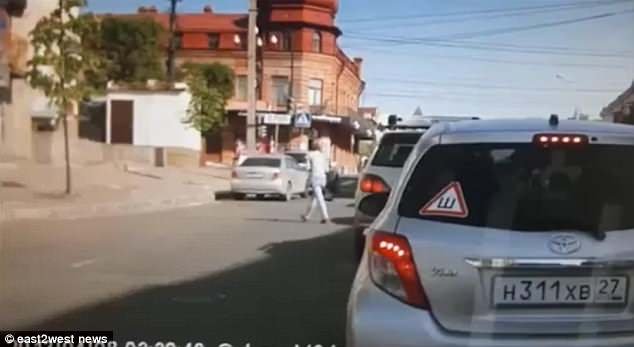 The woman, who is totally caught unawares, is driven face down into the pavement while the car's aggressive maneuver sends it up the sidewalk and straight into a tree.
The man gets down from the car as the woman unsteadily gets up while holding her back but she eventually sits down again on the sidewalk.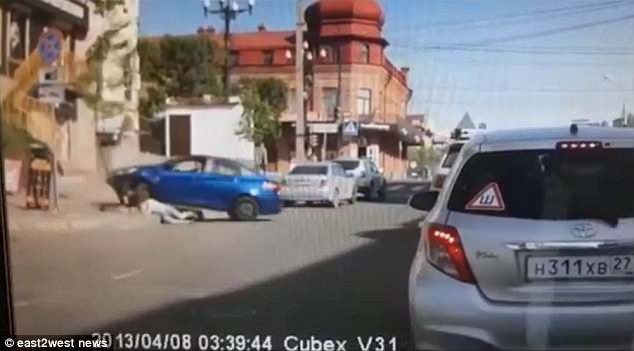 The whole incident happened within the space of a few seconds and all bystanders could do was to call the police and an ambulance.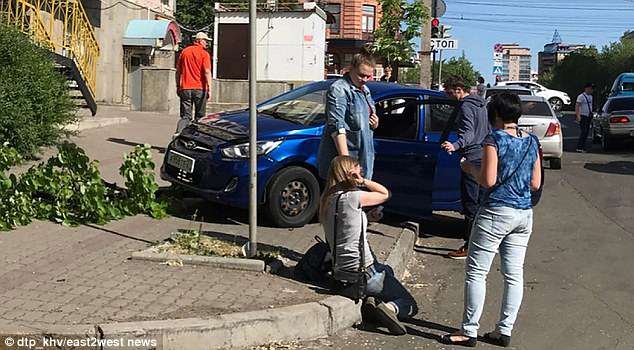 The scene shifts to the man being interviewed by police. He explains that they were quarreling and he ran her down with the car because of an "irresistible impulse."
Luckily, the woman seems to have come out of the encounter with only a few bruises although it's unclear if the man was eventually arrested and charged.
One thing's for sure, his actions only made the divorce all but certain.
"Recommended Video – Dancing FBI Agent Drops Gun During Backflip, Then Accidentally Shoots Man While Picking It Up"
Follow

@smalljoys_of_life
Enjoyed the article? Check out another interesting story below ▼
---

Share this story with your friends and family!
---