A 101-year-old centenarian has asked the internet for likes and comments after his birthday party got canceled due to the coronavirus pandemic.
The story of Owen went viral after UN representative Mohamad Safa shared it on Twitter and asked for support in getting the elderly man some likes.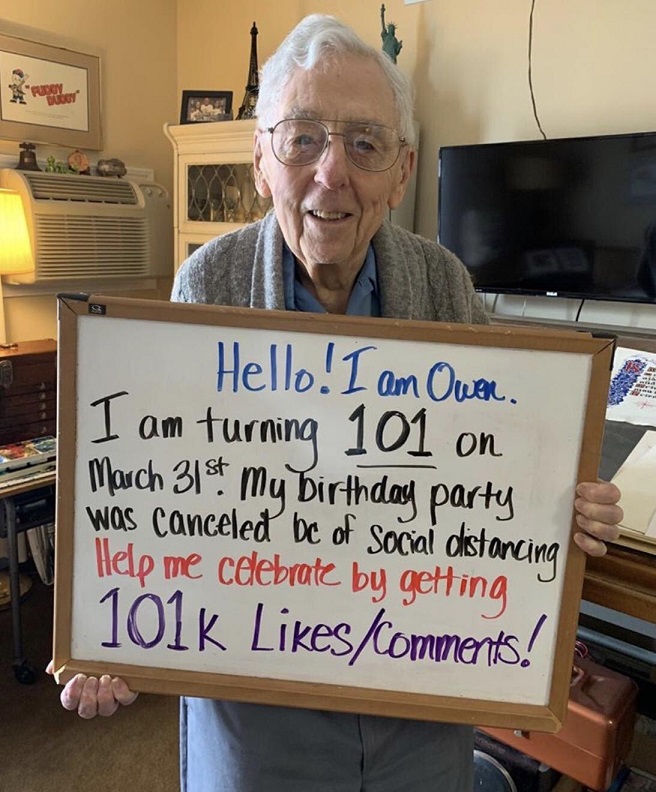 As seen in the picture shared on Twitter, Owen asked people for 101,000 likes and comments following the cancelation of his birthday bash.
"Hello, I am Owen. I am turning 101 on March 31st. My party was canceled because of social distancing. Help me celebrate by getting 101k likes/comments," the text on the board that was held up by Owen read.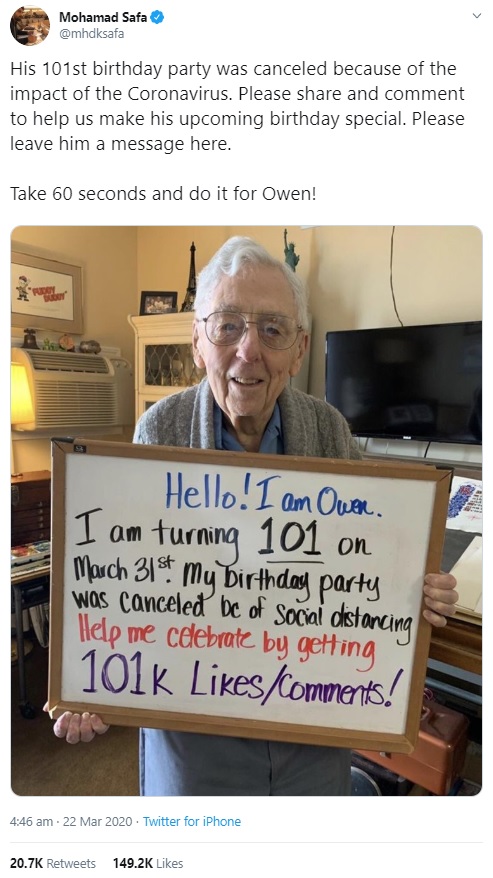 After the request went viral, thousands of people have rallied to congratulate the senior man for his birthday and convey their best wishes. As for Mr. Safa's post, it racked up over 140k likes and more than 12k comments.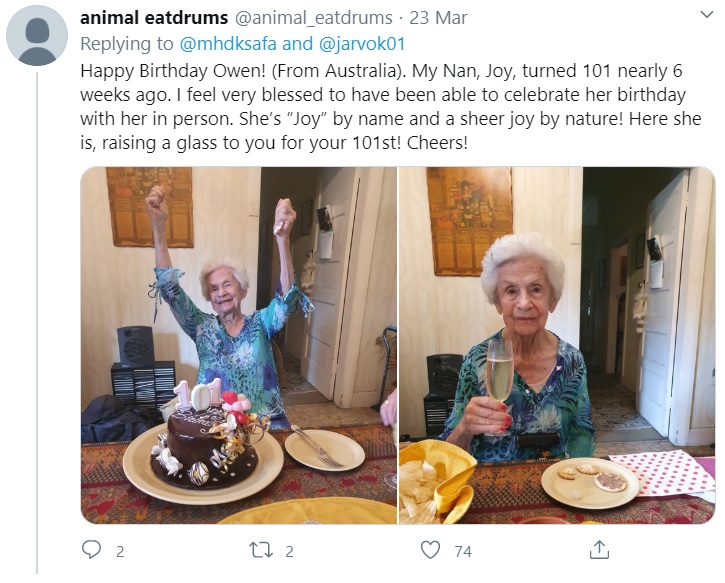 "Hi Owen! Happy Birthday from Sydney, Australia. Keep well and don't party too hard on your big day," someone wrote on Twitter.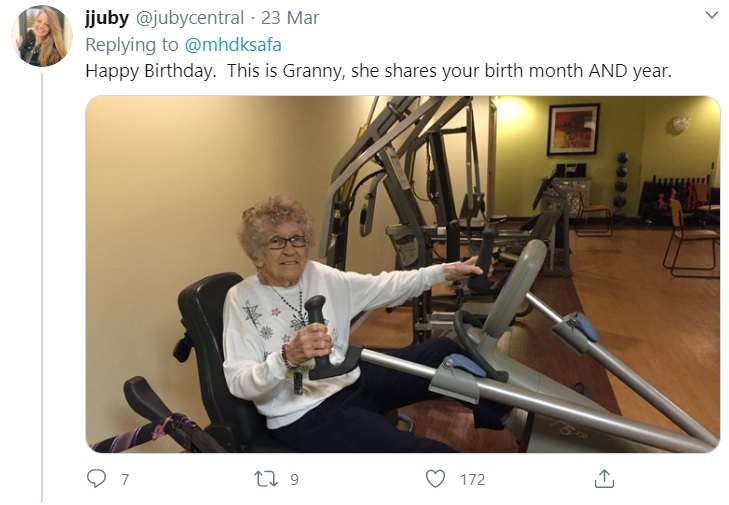 "Hi Owen! Best wishes from Hamburg, Germany. My mum turns 70 today and it will also be a silent birthday for her. BUT: Staying healthy is most important now! Have yourself a good one, Owen!" another one shared.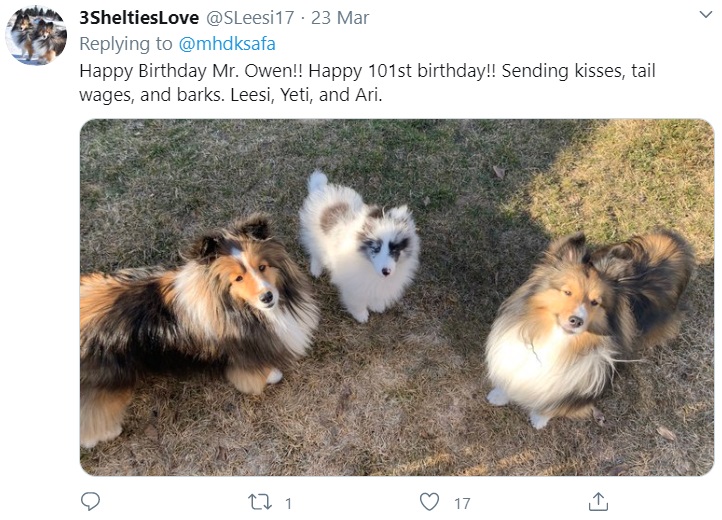 One person wrote: "Happy Birthday Owen!!! Sorry your party was cancelled— just means you will have double the party next year!!!"
What are your thoughts on this story? Let us know in the comments and don't forget to SHARE this post with your family and friends and follow us on Facebook for more news and stories!
Recommended Video For You!
Brother Pops Out From Car Trunk To Surprise Sister On Her Birthday