The secretary bird (Sagittarius Serpentarius) is so gorgeous and it is a large raptor related to hawks and eagles. It got this name due to its quill-like crests on the back of its head with pens tucked into their wigs. This bird has another beautiful feature and that is eyelashes. Long, prominent beautiful eyelashes make this bird even more beautiful.
Brian Connolly is a photographer and has been photographing nature for 10 years. Despite his long experience, the secretary bird impressing him every time. "From what I've seen, the secretary bird is truly unique," he told Bored Panda. "They hunt snakes on the ground by stomping them with their dinosaur-looking legs and talons."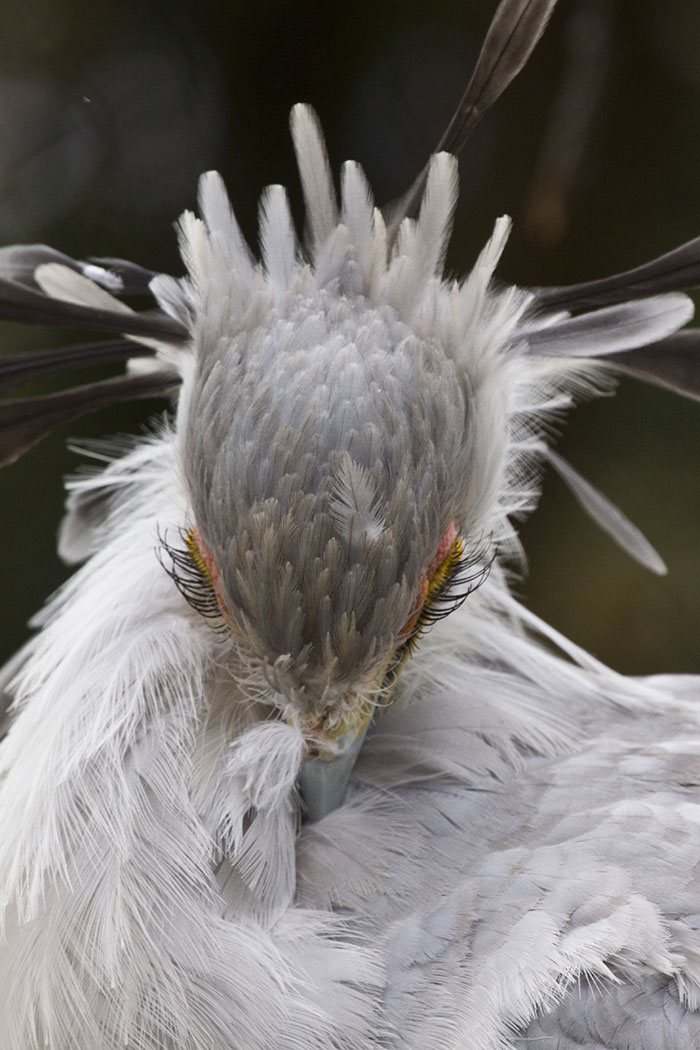 And we agree on that. Secretary birds are diurnal carnivorous raptors who feed upon a variety of prey, this bird has an ability to kill snakes and African grasslands is well documented on this. The secretary bird hunts its prey on foot. The secretary bird may travel over 18 miles (30 km) a day in search of snakes, insects, and other animals.
The secretary bird feed upon snakes like Adders and even Cobras, secretary birds also consume lizards, amphibians, rodents, and bird eggs. The secretary bird also stamps on the ground with its big stout-toed feet.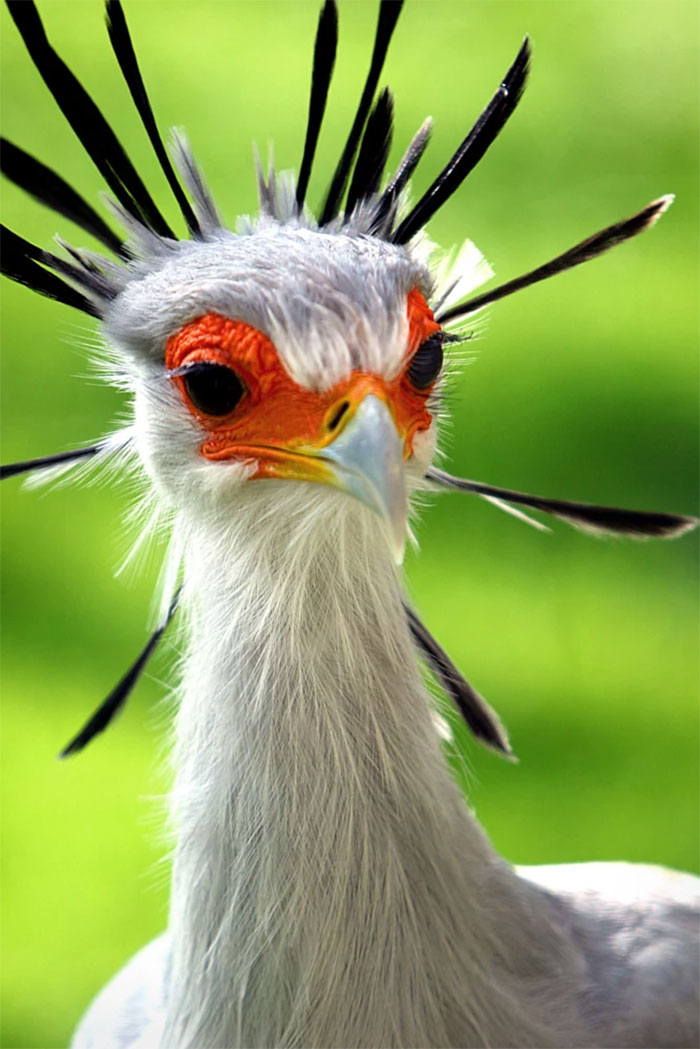 "The challenges of photographing secretary birds are similar to photographing any wildlife," Connolly said. "They move quickly and getting them sharp and in focus is always a challenge."
The secretary bird looks like a friendly stork more than a bird of prey. These birds are around 4.5 feet (1.35 m) in height, weigh 7.3 pounds (3.3 kg), and have a wingspan of over  6.5 feet (2 m). They have a small head and a hooked beak. The plumage tends to be a light-bluish grey and its face is red.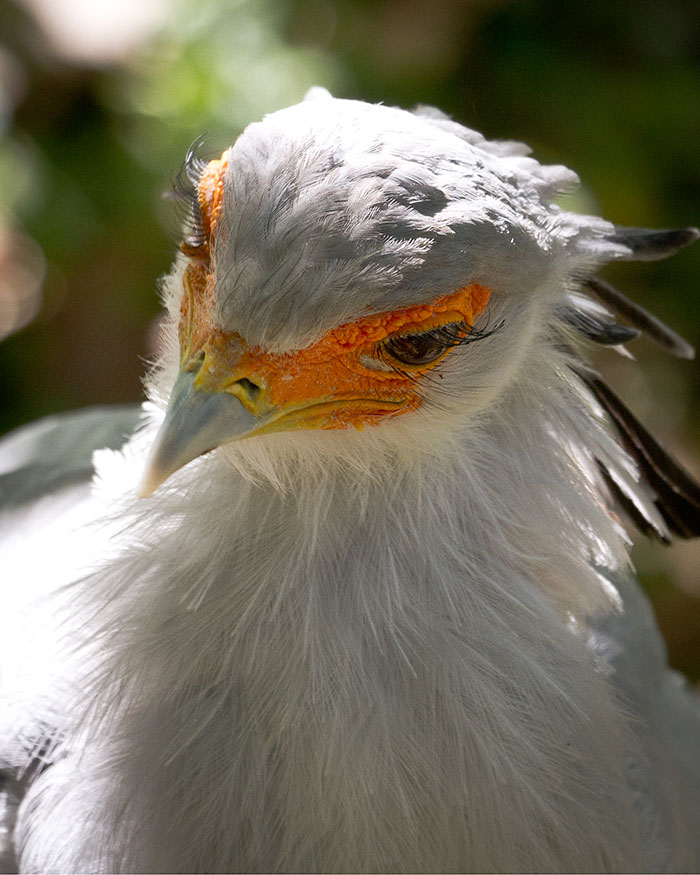 These amazing creatures prefer open grasslands, steppe, and tree-dotted savannas.point 182 | They live in short grassy areas to hunt easily.point 221 |
Secretary birds build large nests in Acacia trees or thorn trees made from long, flat twigs and grass and it can be 8 feet wide and 1 foot deep.point 116 | It's pretty common for their nests to grow larger year by year.point 170 | They always return to their nests before going dark outside after hunting.point 233 |
point 0 | 1
The secretary bird has lots of admirers in Africa for its striking appearance and ability to deal with pests and snakes.
Check out more pictures of this gorgeous bird!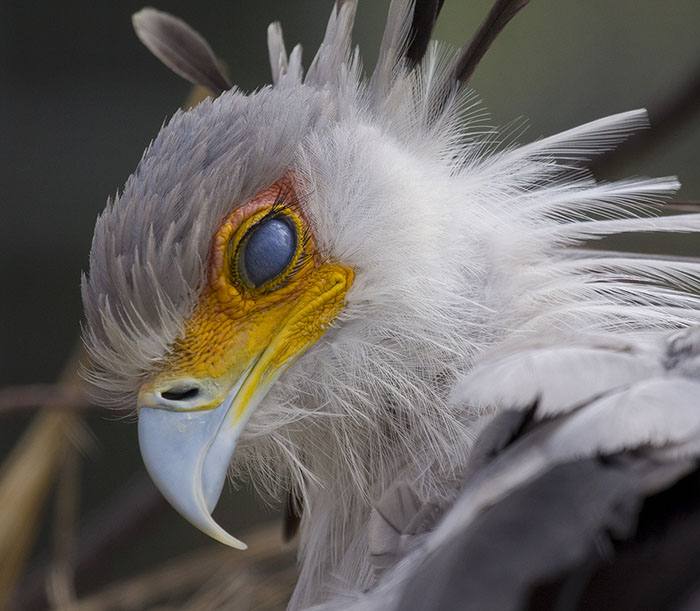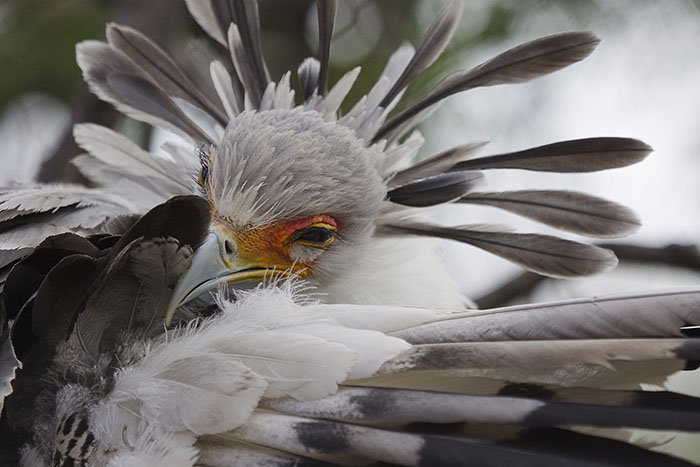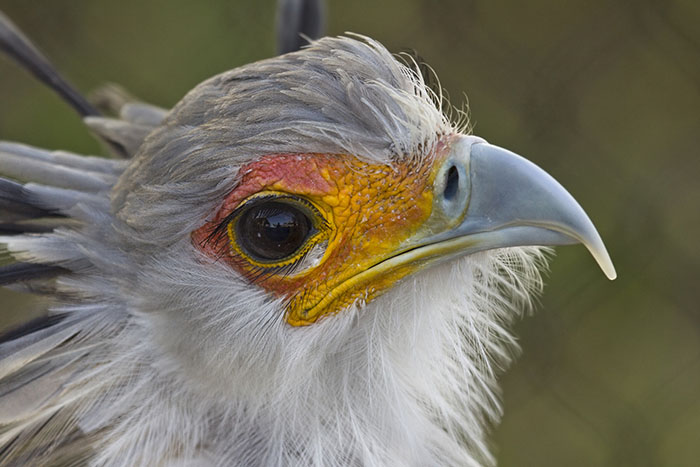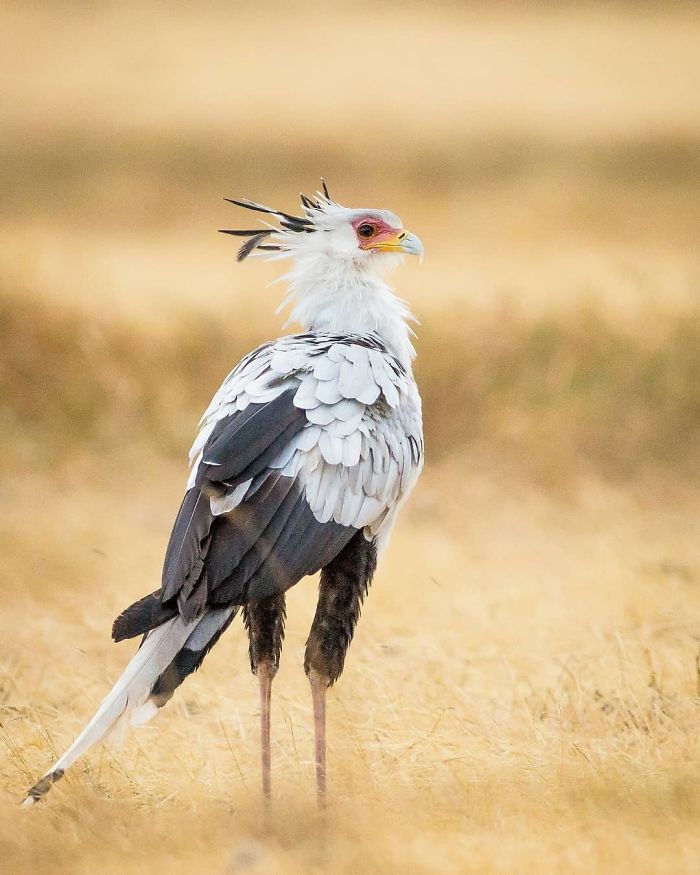 point 115 | 1
Recommended Video
"Odd Fish With A Bird-Shaped Head Has Stunned The Internet"