Christmas is a huge celebration, but there are plenty of added stresses during that time of the year. Getting pulled over can be especially stressful during the holiday season.
Molalla police department, Oregon, knew this and decided to something special for the people of Molalla.
When the people were pulled over, the drivers walked away with something different than usual.
Stacy, who was nine months pregnant at that time, was driving with her son when she was pulled over. She found herself brought to tears when she saw the slip of paper the officer handed to her.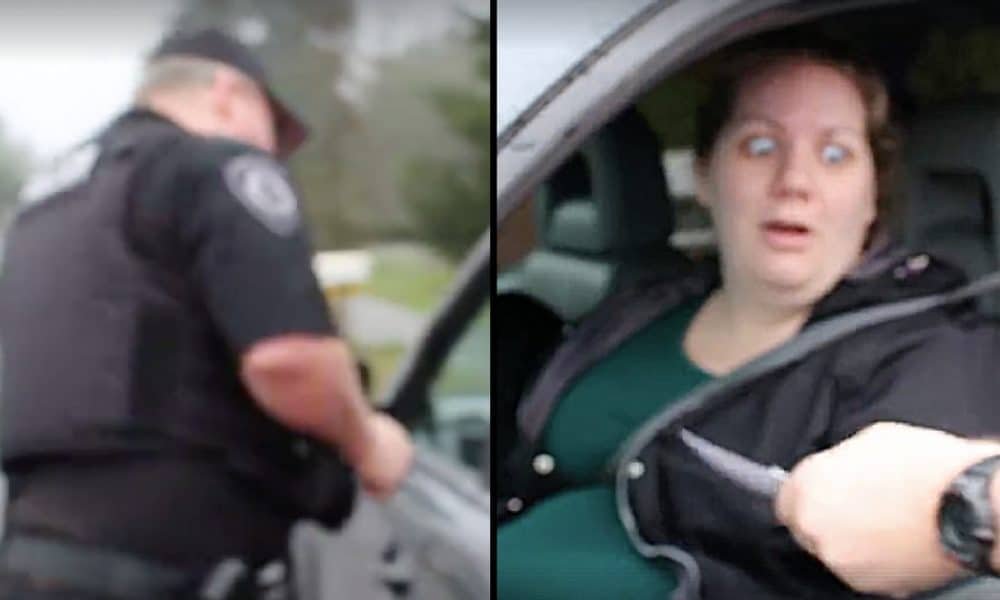 Officers patrolled the streets and handed out money to different citizens, this money was donated by a local business owner who intended it to be a "Secret Santa" mission.
They filmed most of their encounters and put them on Facebook, where they received tens of thousands of views each. Now it looks like this act is spreading to other communities than that of Molalla.
"If this is something that maybe takes hold, and other business owners and others get involved, then maybe this is something that can touch a lot more people in the future," Police Chief Rod Lucich told Inside Edition. 
Looking at the reactions caught on tape, it's obvious that this act had a huge impact on several people of Molalla.
Some Officers were treated to touching reactions from the people. One the woman even started crying and got out of her car just to give the officer a hug.
Chief Lucich wrote on Facebook. "Through the kind and generous gifting from our Secret Santa, a local business that chose to remain anonymous, Molalla Police Officers were able to serve as Santa's helpers and distribute $100 bills to a few unsuspecting citizens,"
"With opportunities like these, it would be difficult to measure who feels more joy, the officers giving the gift or the unsuspecting recipient.
"On behalf of the Molalla Police Department and our very special Secret Santa, may Joy, Peace and Safety be yours this holiday season," the post finished. The officers seemed to have gotten, if not more, joy than the people of Molalla.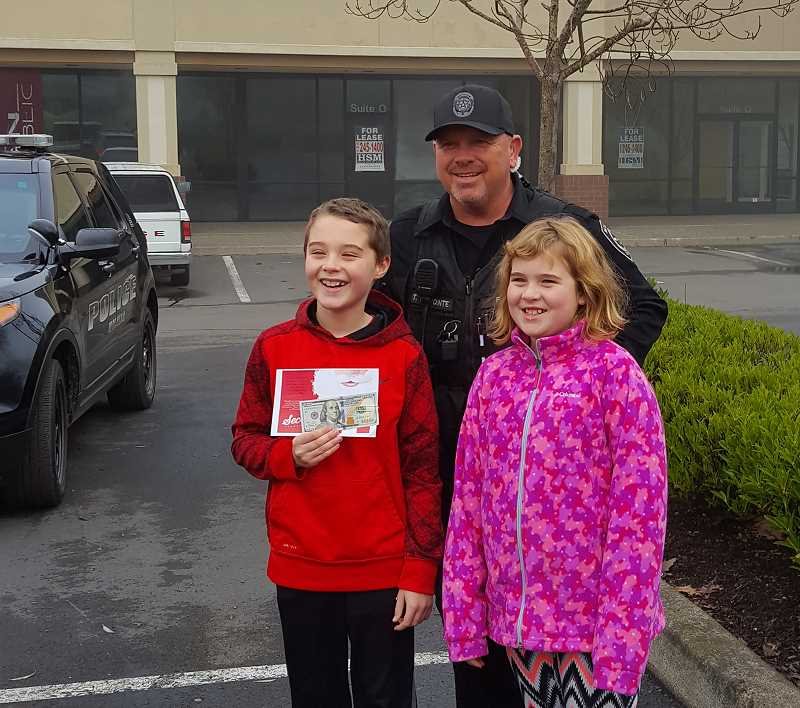 Christmas is more than just holiday, it's about giving and nothing feels greater than making someone feel joy.
This anonymous business owner didn't only donate the money, he donated the joy and kindness that these officers and people shared.
Although Christmas has come to an end there is always time to share touching stories of giving of others. In the environment where police are shunned, these videos and stories showing positive police relations are such of importance now.
Ever been surprised like this with a police officer? Had any other positive experiences? Share with us on the comments below!
Enjoyed the article? Check out another interesting story below ▼
---

Share this story with your friends and family!
---