According to The Seattle Times, Seattle has removed 75% more homeless encampments in the first four months of this year and is trying to make headway against the temporary encampments blocking its city sidewalks.
"Seattle removed 75% more homeless encampments in the first four months of this year than during the same period in 2018, even with this February's record snowstorm slowing clean-ups," the Times says, adding that most of the encampments being removed are "small encampments," which don't fall under a Seattle city provision requiring that city officials give "residents" 72-hour notice before booting them.
"The increase in removals," the Times reports, "has been driven partly by a change in emphasis from time-consuming cleanups of sprawling camps to swift cleanups of smaller camps judged to be obstructions, hazards or persistently troublesome."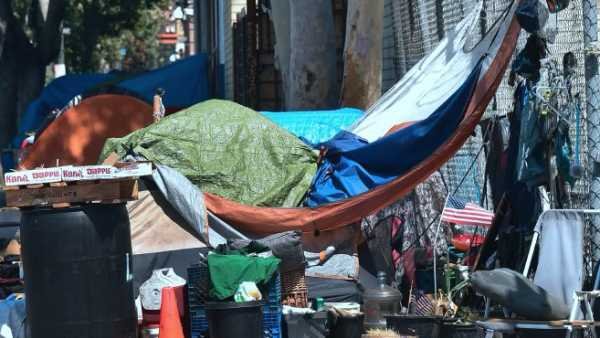 Before the situation gets worse, the plan allows Seattle to remove encampments quickly. People living in the camps must be provided with an alternate form of shelter.
Well, the plan doesn't go well with the city's more liberal residents, but Seattle's mayor, Jenny Durkan believes this is the only way to address homelessness in a serious way.
"I think it was clear on the campaign trail what the philosophy was going to be," she told local media. "I still believe strongly that leaving people in place, in inhumane and unsafe conditions, is not a strategy the city can have."
Seattle has spent $90 million per year on the problem, but San Francisco spent just last year a whopping $241 million. 
According to DailyWire: "Recently, a group calculated the cost to "end homelessness" in San Francisco, and came up with an incredible number — $12.7 billion  if San Francisco continues on its current trajectory of simply providing alternate housing for those sleeping on the streets and maintaining a full force of workers to keep encampments contained and city streets clear of hypodermic needles, filth, and feces."