The video of teachers and students dancing every morning before entering the classroom has attracted the attention of the online community.
Many people think that the main task of the teacher is to teach knowledge.
The teacher teaches the particular subject, and the students just passively learn at their desks.
The relationship between a teacher and students seems simple, but in fact it is not.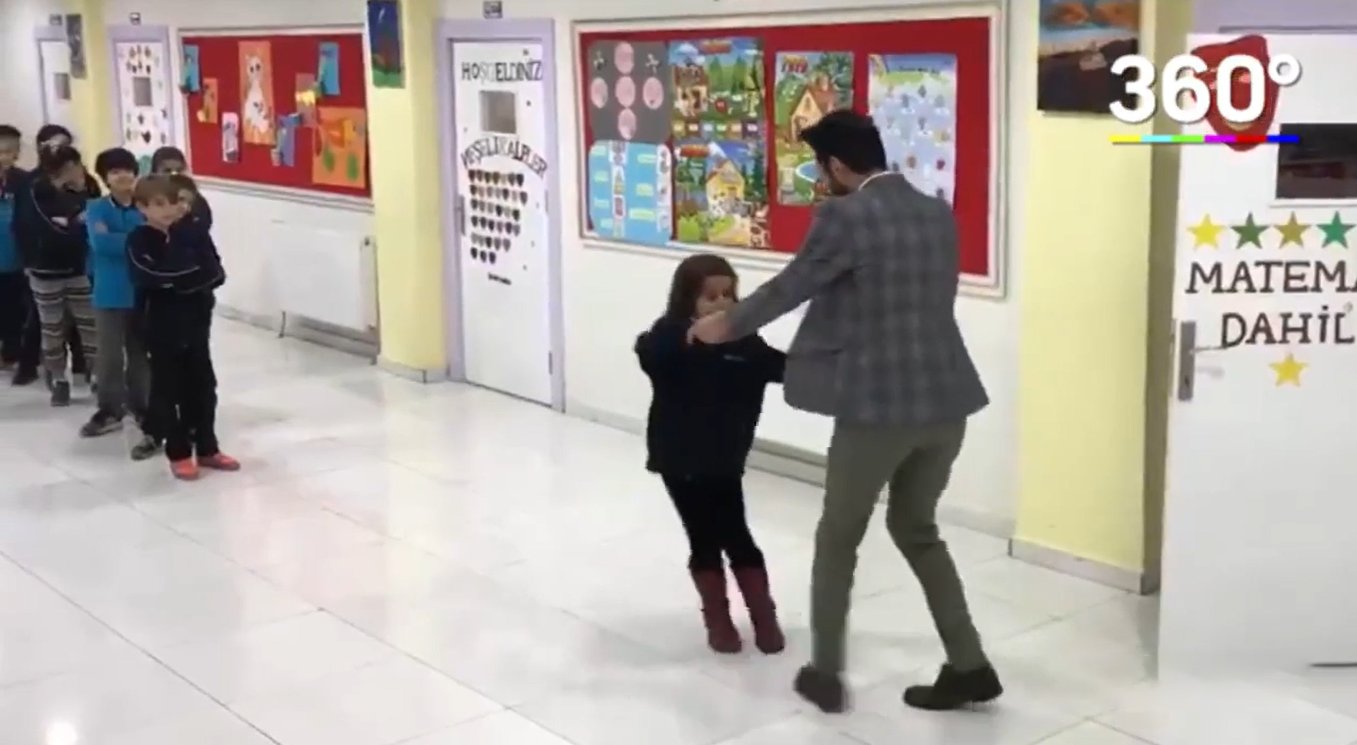 The relationship between teachers and students is really important for children.
Half of the students' day is influential in spending them with the teacher.
Teachers must go beyond simple knowledge communicators and help students learn with a sense of security.
Check out the video below to see how this teacher connects with his students!
Therefore, it is most important to create an atmosphere that accommodates the opinions of the students by performing rich communication with the students.
In doing so, children will be able to express their own diverse thoughts and feelings in a more open and autonomous environment which all them to demonstrate their personal abilities 100%.
A Russian teacher in the video forms a connection with the students through a little dance.
This teacher dances around with all the students before class.
He remembers each student's dance, dances it on the student's turn, and then sends them to the classroom.
What do you think of this teacher's teaching style? Share your thoughts on the comments below!
Recommended Video!
"Kindergarten Teacher Couldn't Control Her Anger And Grabs A Student By Face"
Enjoyed the article? Check out another interesting story below ▼
---

Share this story with your friends and family!
---