Scams are evolving together with the technology and knows no limits. From fraudulent e-mails to fake calls-to actions to deceitful phone calls, crooks keep on coming up with new ideas to target their victims in hopes of obtaining valuable information from them.
While some are, unfortunately, too successful at what they do, there are also those who come up with lame attempts at deceiving their victims.
In this story, the victim turned tables on the crook and took a fair share of time to make them regret they ever contacted him.
Even though the crook had some tricks up his/her sleeve, specifically a 'catchy' line "baby give me your email," they were clearly not skilled enough to convince the other side to give them their information. On the contrary, the victim decided to play along and make fun of the scammer until the scammer would give up in shame.
At the beginning, the guy was texted by a person called 'Gwen,' a mysterious beauty who was willing to share pictures of 'her' right away. Even though the guy told the crook he's actually a 6-foot-tall cockroach with laser eyes, 'she' still wanted to get to know him better. Ahh, love at first text…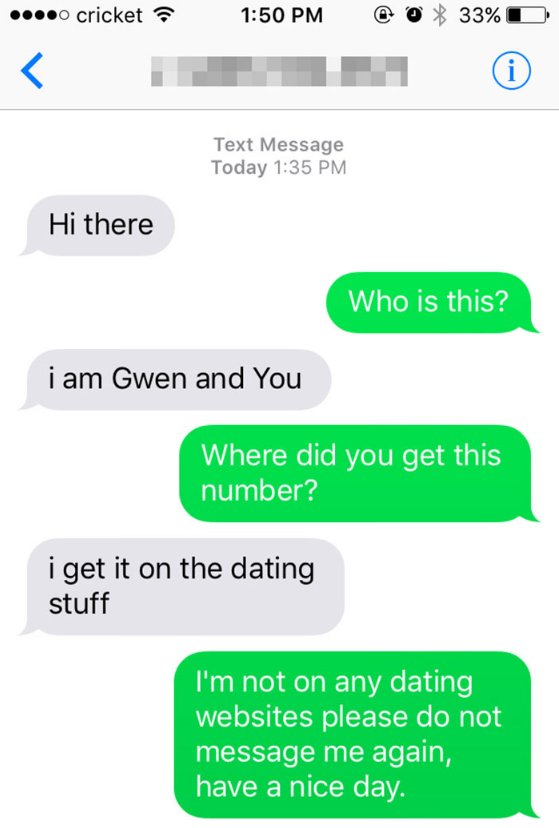 Still, the victim refused to budge even after Gwen asked him for his email. Instead, he took the time to sketch a cockroach with laser eyes and send it to the crook as they asked for pictures of him. After that, the scammer didn't reply anymore.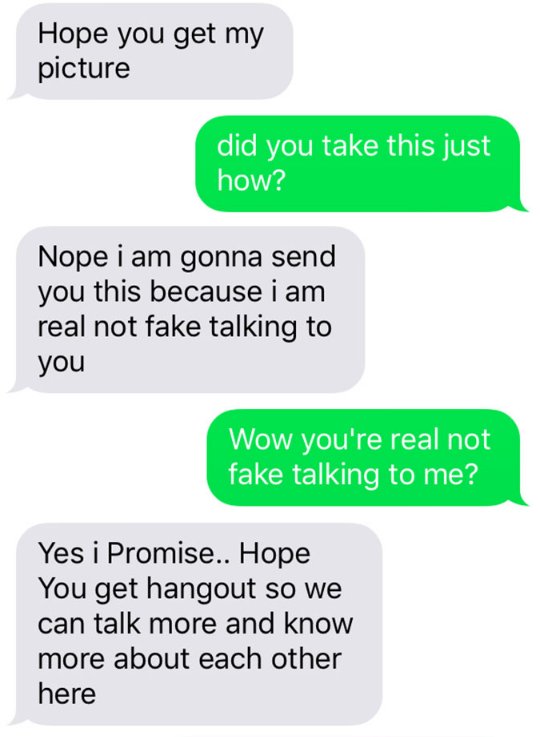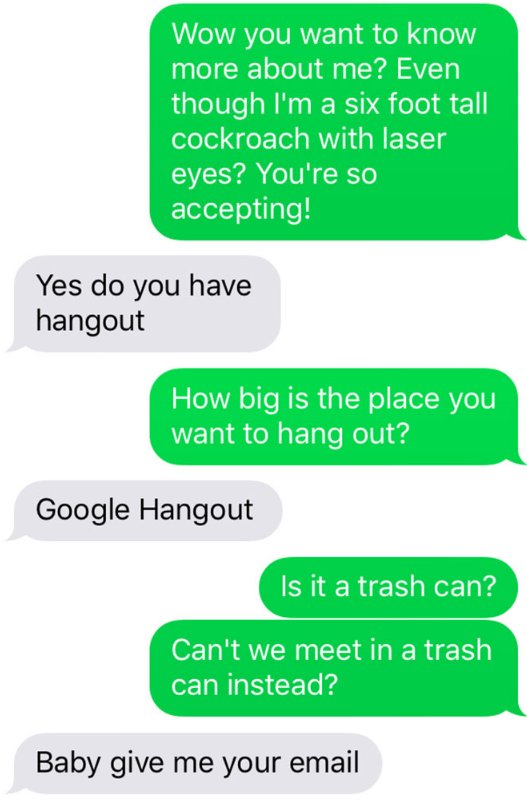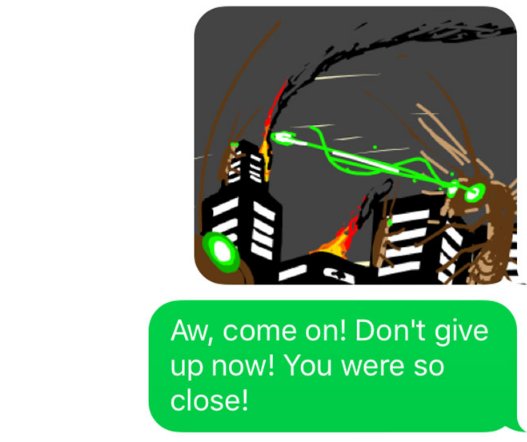 Soon after sharing his funny attempt at schooling the crook online, the guy received a lot of comments. It seems that many people go through similar situations on a frequent basis.
While this one ended with a funny twist, not everyone is so lucky. To raise the awareness of potential scams and the need to be cautious, please SHARE this post with your friends and loved ones.
Follow

@smalljoys_of_life
Enjoyed the article? Check out another interesting story below ▼
---

Share this story with your friends and family!
---