Beach stranding, also known as cetacean stranding, is a common phenomenon in which cetaceans, such as whales and dolphins, land on the beach and become immobile. There, they most often die of dehydration or drowning if the high tide covers their blowhole.
While there are several theories behind the peculiar behavior that causes beach stranding, experts can't agree on one that would be universally accepted.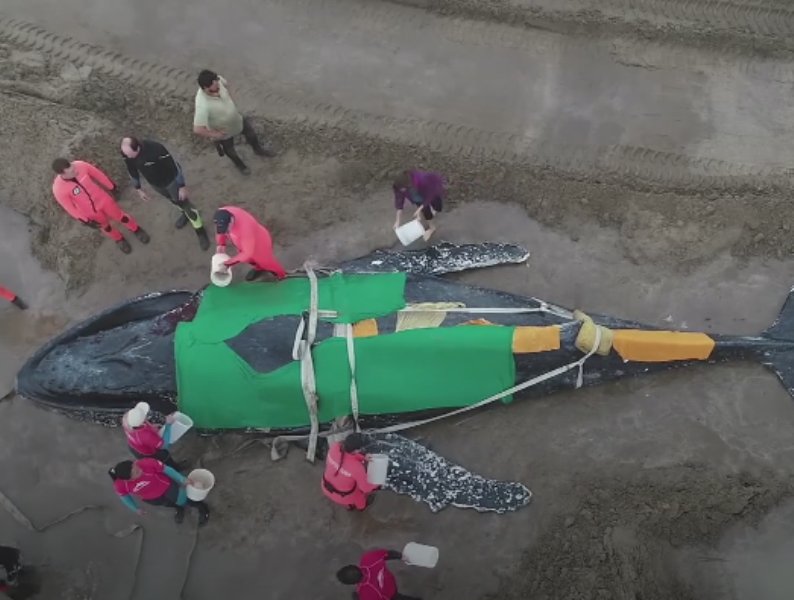 ntd.tv / Associated Press
On Monday, April 9, the local community of Mar del Plata, a seaside city located south of Buenos Aires, stepped together after finding a stranded whale on the coast.
Environmentalists, as well as Plata residents, were working against time after finding the stranded whale that clearly didn't have much time left.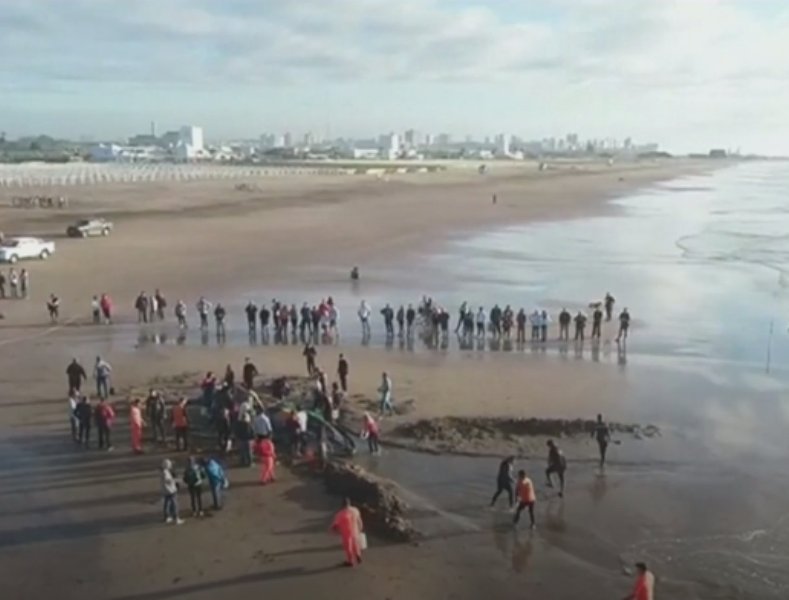 ntd.tv / Associated Press
As Daily Mail explained, hundreds of professionals and volunteers gathered in order to move the gentle giant back into the sea.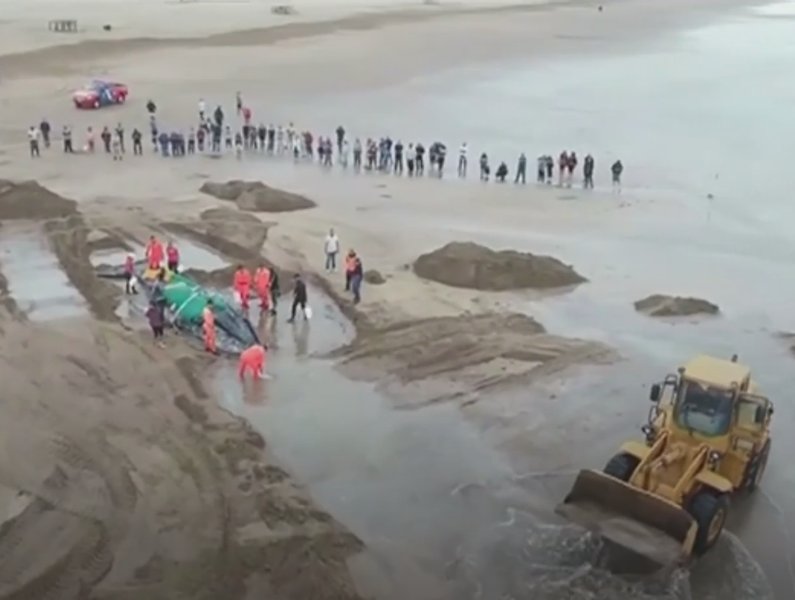 ntd.tv / Associated Press
Since the sea mammal was 10 meters (32 feet) long, the rescuers had to use heavy machinery to dig trenches around the whale that allowed better hydration. While high tide helped in improving the whale's condition, there wasn't nearly enough water to move him back to the sea.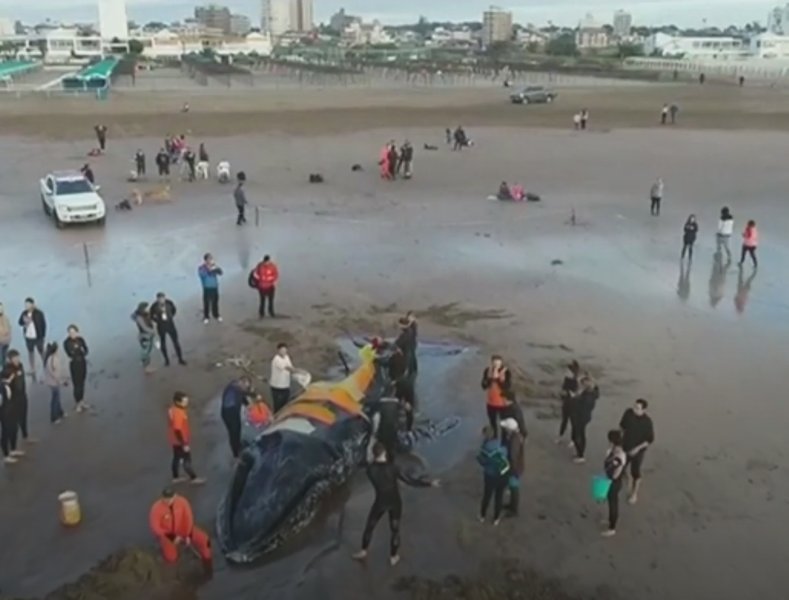 ntd.tv / Associated Press
The rescue operation has been going on for over two days. According to the latest news, hordes of people are still doing their best to save the whale.
Argentine Wildlife Foundation members announced that it remains unclear whether the whale had beached due to sickness or disorientation.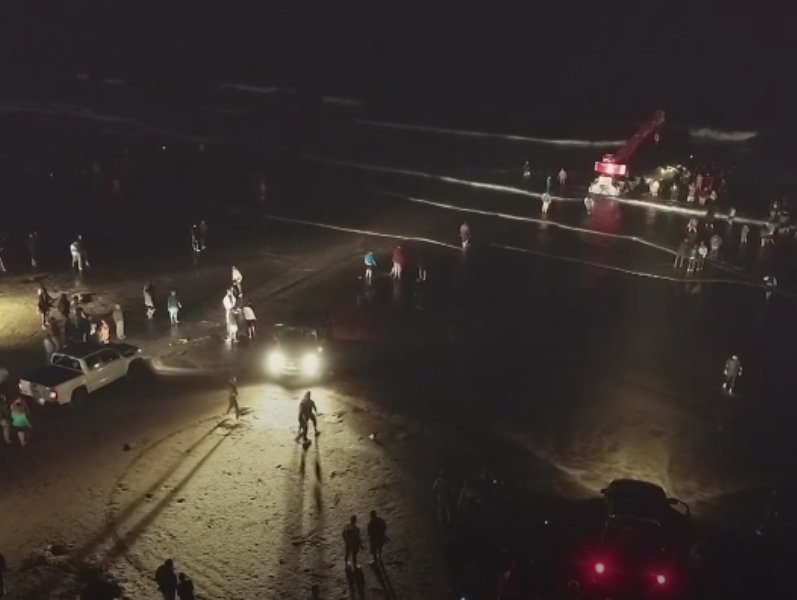 ntd.tv / Associated Press
"It is not clear if the whale had a problem or whether it became disorientated for some reason," environmental officials said. "It is also possible that it came to shore because of an illness."
Hopefully, the humpback whale had been saved by now and is already swimming back in its natural habitat. As scientists warn, there are currently only around 10,000 specimens of its kind in the southern hemisphere.
If you found this story interesting, please SHARE it with your friends and family!
Enjoyed the article? Check out another interesting story below ▼
---

Share this story with your friends and family!
---