LIKE OUR PAGE

Miracles are more often witnessed in hospitals and less so in churches or worship places. Doctors, nurses, and paramedics lead a hard, yet respectable life. Stories from inside the closed emergency doors often find their way to the internet and our respect for these caregivers is intensified. Pohang, a city in South Korea, offers such a story from inside their postpartum care center.
The neonatal care center was lined with rows of infants quietly napping in their cradles. However, all hell broke loose when South Korea was hit with an intense earthquake of 5.4 magnitude. The postpartum unit was, thankfully, built to endure an earthquake of 6 magnitude. Yet, this was no reason to take a breath of peace.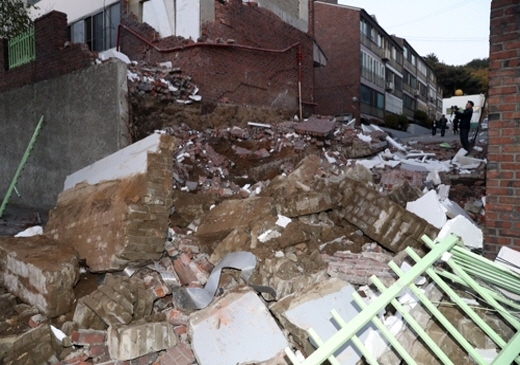 The nurses act immediately to the best of their training in such life-threatening situation. They managed to wheel out the cradles in a calm fashion. Since the cradles had wheels, the nurses had to be extra careful not to let them crash in the wake of the chaos.
Remarkably, all the babies made it out of the unit safely, still sleeping peacefully either in their cradles in the arms of dutiful nurses. The nurses were joined by more hospital staff. They make sure that the babies stay warm by providing them with much-needed blankets.
The professionalism which these nurses showed was really astonishing considering the fact that South Korea had only been hit with one other earthquake stronger than this since 1978 which happened in September 2016, when a 5.8 magnitude earthquake had struck near the same area.
The video that circulated on social media showed how the nurses calmly safeguard the bundled babies. In such a situation, most would only care about themselves; however, these nurses had everyone in awe of their selflessness.
Not only our heroic nurses from South Korea, all nurses are doing a wonderous job around the world. Unfortunately, the hardwork and compassion of nurses is often ignored. Shelby Skiles wrote a poignant letter to all the nurses attending her daughter suffering from cancer.
Shelby praises the compassion of these nurses stating she can see that they are as emotionally attached to her daughter as she is. This is evident by their hesitation to pull off band-aids, to hold the babies themselves and doing the difficult job of delivering bad news to unlucky mothers.
The letter inspires others of the selflessness of these nurses. Shelby further states that these caregivers go out of their way to check up on her daughter even though she might not be their patient. They save so many lives and put smiles on the face of so many mothers, they deserve such appreciation from time to time.
Shelby concludes the letter by contemplating how these nurses are like Jesus, who sacrifice their lives by being there for these innocent infants and their worried mothers. They give up their comfort just so these babies may get love and care.
Whether it's saving babies in an earthquake, taking care of little souls, or delivering bad news to unsuspecting families, these angelic nurses deserve applause for everything they do.
Don't forget to ▼LIKE US▼for more inspirational stories!
LIKE OUR PAGE