Greece has finally banned fat tourists from riding donkeys after campaigners reported that the animals were left crippled because of overweight riders.
Photos of donkeys were released earlier this year struggling to climb the narrow steps on the breathtaking Greek island of Santorini.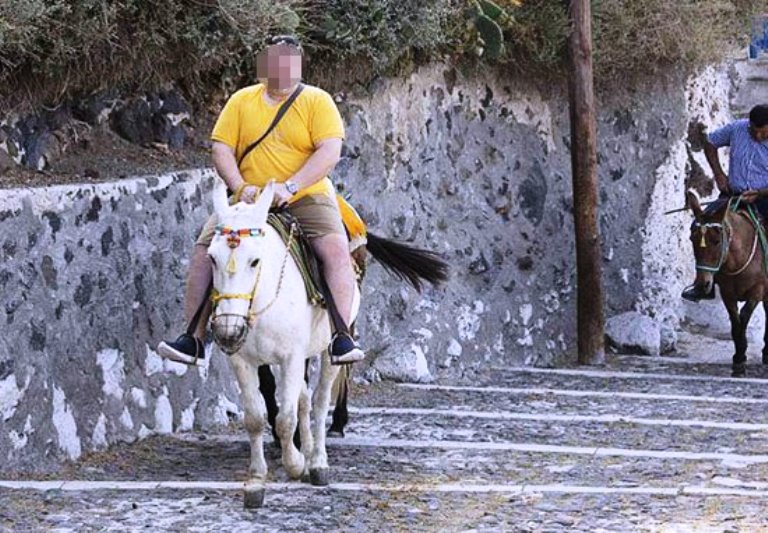 The Ministry of Rural Development and Food has recently published a new set of rules stating the donkeys should not carry loads more than 100 kilograms or 1/5 of their weight.
This regulation came after animal activists on the tourist area claimed with obesity rate increasing, donkeys were forced to carry overweight holidaymakers seven days a week without water, rest and shelter – leaving them with open wounds from saddles and spinal injuries.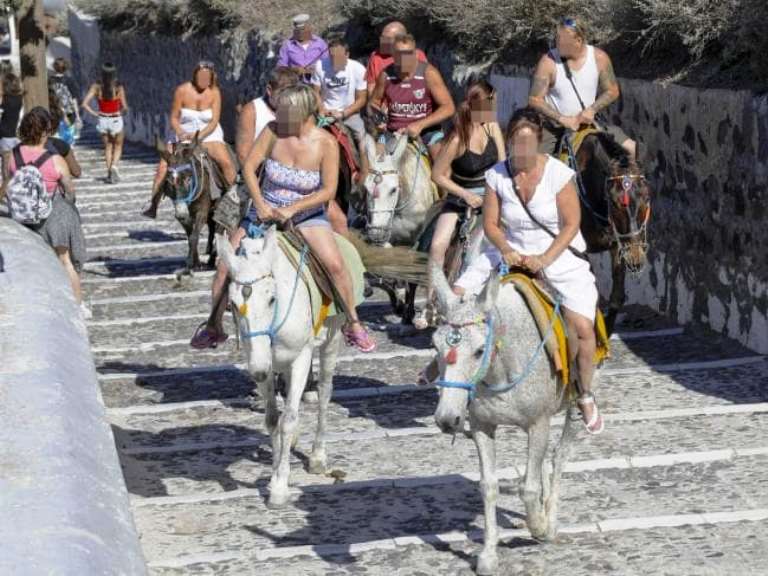 "The owners of working equidae should ensure that the animals' level of health is high. There should also be disinfection materials in their living quarters and workstations," the bulletin stated.
"Under no circumstances should be used animals unfit for work i.e., ill animal, injured, animals in an advanced pregnancy as well as animals with poor maintenance of hooves.
The animals should be given appropriate and adequate food and fresh drinking water daily, into containers which cannot be contaminated and are cleaned at least once a day.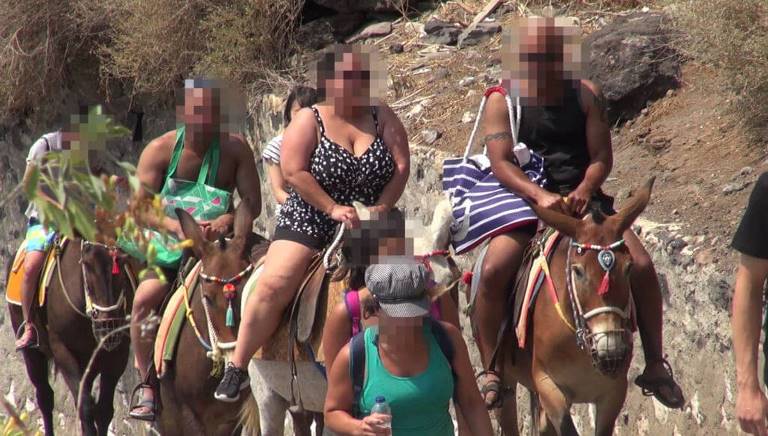 Working equines should not be loaded with excessive weight for their size, age or physical condition. The load cannot exceed the weight of 100kg, or one fifth of their body weight."
Santorini is famous for its hilly terrain. Because vehicles cannot access the amazing stepped areas, donkeys have been used to transport people. A few months ago, charities claimed the boom of fat tourists that meant animals were forced to carry heavier loads, leaving them with injuries and large wounds.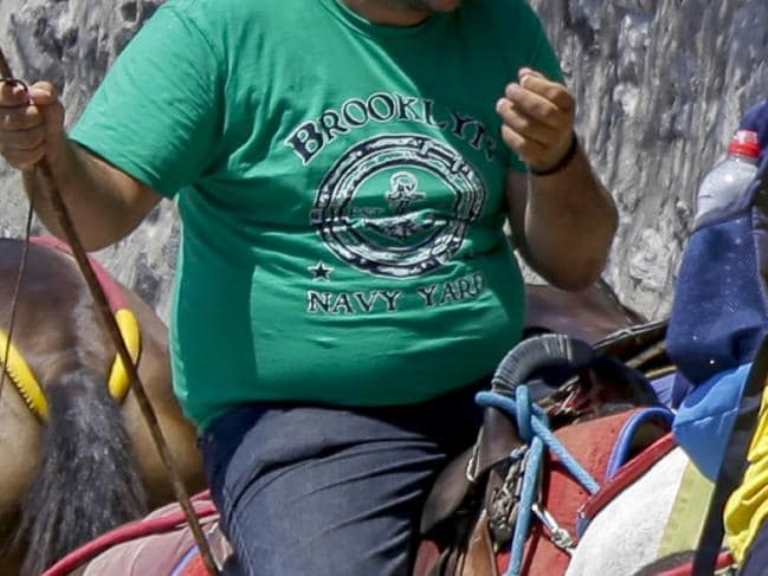 45-year-old Elisavet Chatzi, a volunteer from Athens, said: "It's a very big step, I think all our hard work has paid off. The situation in Santorini has been going on for many years and it cannot be resolved in one day.
We have won our fight because of the international media attention on the topic. No one could ever believe that new regulations would be set.
The next day after the bulletin was released, I was told a tourist had been carried up the hill by three different donkeys, so as not to exhaust them."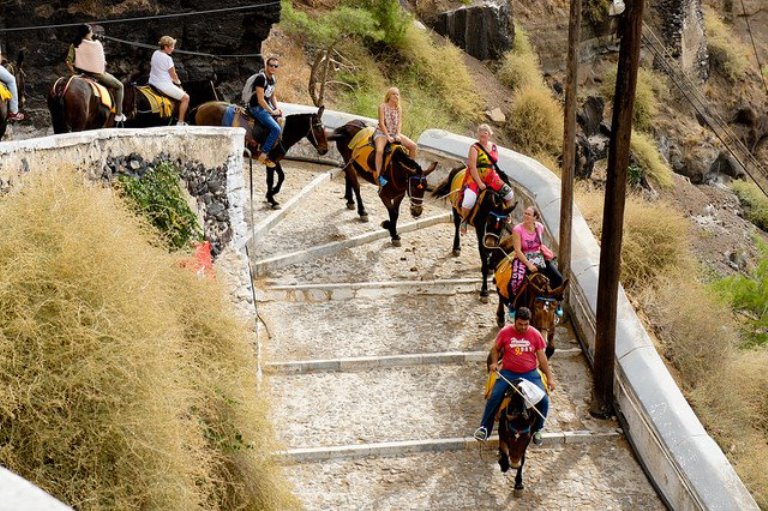 What are your thoughts on this? Are you also glad that the donkeys are now free from carrying overweight tourists? SHARE this story with your friends and family!
Recommended Video – "Lovely Horse-rider Got Down From Her Horse To Rescue A Baby Dolphin That She Found Stranded On A Beach"
Enjoyed the article? Check out another interesting story below ▼
---

Share this story with your friends and family!
---