Leading smartphone manufacturer and one of the biggest electronics producing companies in the world, Samsung, has unveiled its second folding smartphone, the Galaxy Z Flip, in an unpacking event held in San Francisco last Tuesday.
The new device has a 6.7-inch display that's virtually bezel-free and folds to half its size in shape of a square that has a small rectangular display on the front, showing time and notifications.
Watch the new gadget in the video below.
Video credit: Rumble
The smartphone will be available in purple, black and gold colors, but only purple and black colors will be available initially. You can buy the Z Flip online or from selected Samsung stores after February 14.
Head of mobile marketing for Samsung UK, Rebecca Hirst, said at the unveiling event of the new device: "This is no ordinary smartphone. It changes everything."
Samsung has also announced to release a limited number of the smartphone in partnership with Thom Browne, a fashion brand from New York.
The limited-edition device will have a gray exterior with a red, white and blue stripe on it, which is Thom Browne's signature.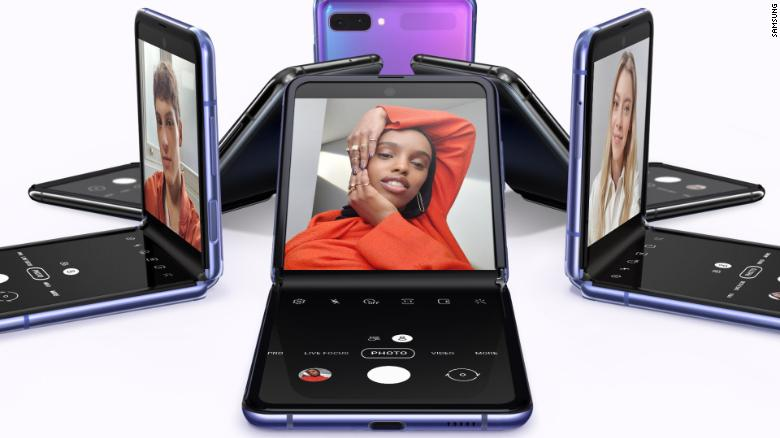 The $1,380 price tag puts the Z flip in the same price league as the upcoming Samsung S20, which will cost $1,000, the S20+, which will be $1,200, and the $1,400 S20 Ultra.
Speaking of the price competition with other brands, the Z flip is cheaper than Motorola's Razr Flip, a phone of the same qualities that costs $1,500.
The new folding phone from Samsung might not have a camera as good as the one on the S20 series. It has a three-camera setup that has a depth sensor, a wide and an ultra-wide camera.
Samsung has introduced a folding phone for the second time.
Earlier, they introduced the Galaxy fold that came with a massive $1,980 price tag and yet had critical problems in it.
Early reviewers discovered that the screen used to flicker all the time and broke very easily after a few folds. Due to these complications, Samsung had to delay the launch of the phone until the last fall.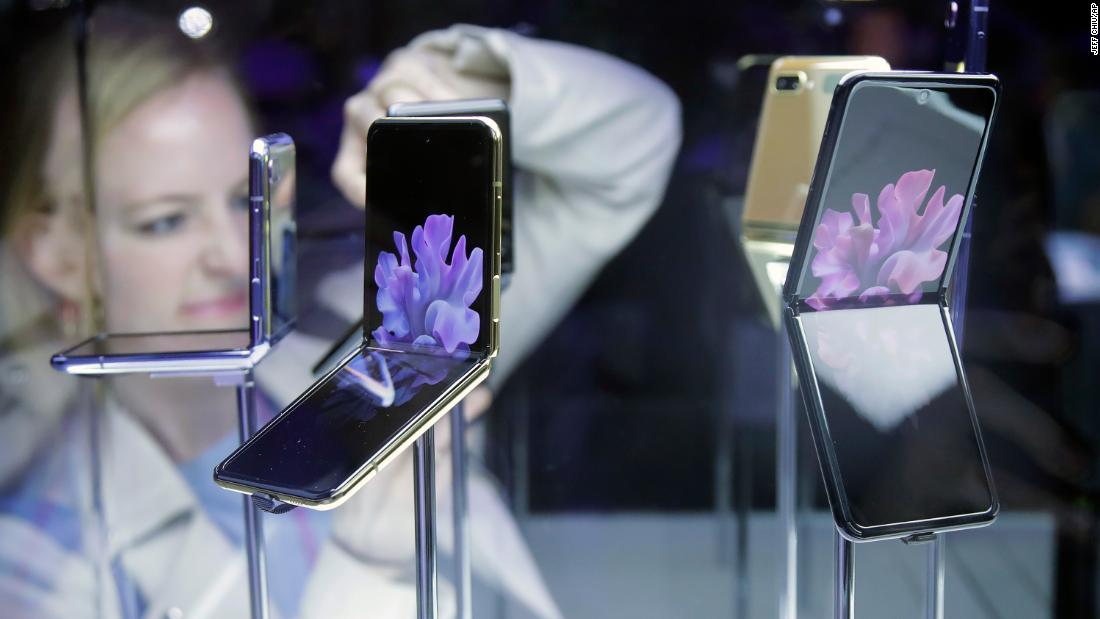 The Galaxy fold folded vertically like butterfly wings and when opened, it had the screen aspect ratio more suited to a tablet than a phone.
The Z Flip, on the other hand, is a true folding smartphone that folds into a little clamshell and unfolds to a normal-looking phone.
Samsung has promised to have built the display from "ultra-thin" glass that won't break like its predecessor. "This glass is built to last," Hirst said.
Recommended Video For You!
"Guy Attempts To Open Bottle With IPhone"