Over 200 million eggs have been recalled in the US owing to fear of them being contaminated with salmonella. The alert was generated by the U.S. Food and Drug Administration. It stated that all the eggs that were produced in the 'Rose Acre Farms of Seymour' in Indiana were likely to be contaminated.
This voluntary recall was done after over 20 people came down with some illness. There are more than 3 million laying hens in the Rose Acre Farm facility in the region of North Carolina. These hens produce a total of 2.3 million eggs per day.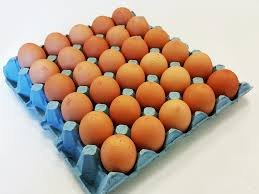 These eggs were transported to different states including Florida, Colorado, Pennsylvania, South Carolina, North Carolina, Virginia, West Virginia, and New York through the restaurants and retail stores.
The eggs that have been contaminated have been marked by the plant number, P-1065. They were sold under different names and have the number in the range 011 – 102 printed on them on the front or side of the carton which signifies the Julian date range.
According to a report generated by the Wall Street Journal, an undercover video of the farms owned by Rose Acre released in 2010 showed chickens being locked in crowded cages. Some of them dead, some of them injured. A statement by the CEO of the company, Marcus Rust said that the video was misleading. The company is striving to go cage-less by the year 2045.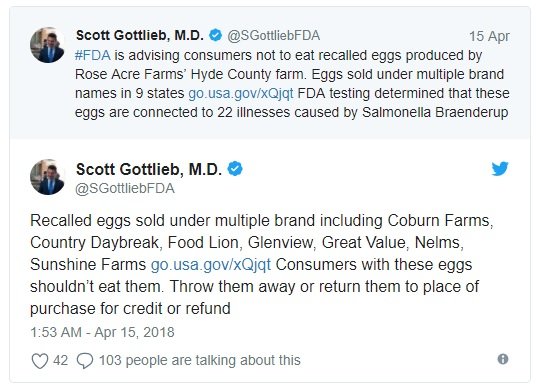 Salmonella affects over 1.2 million people in the US every year, according to a report by the Centers for Disease Control. 1 million of these are caused by food.
Of the total affected, over twenty thousand need to be hospitalized. Salmonella kills over 450 people every year. Salmonella causes fever, diarrhea, and additional cramps after twelve hours of infection.
It lasts for about 4-7 days, and generally, people recover from it. Chickens pass these bacteria on to the eggs, and they get contaminated before any shell forms.
Anyone who has purchased these eggs is being urged to return them and get a full refund.
Share this news with your friends and family.
"Recommended Video – Drawing Of A Fried Egg – How To Draw 3d Art."

If you liked this post, we would love to hear from you :)
Enjoyed the article? Check out another interesting story below ▼
---

Share this story with your friends and family!
---