LIKE OUR PAGE

A Youtube video of a woman drying her panties off with airplane air conditioning is going viral on the internet.
China Press reported last Thursday on this controversial footage of a female passenger on a plane from Russia to Turkey.
In the video, the woman stands from her seat and holds her wet panties against the opening of the cabin AC.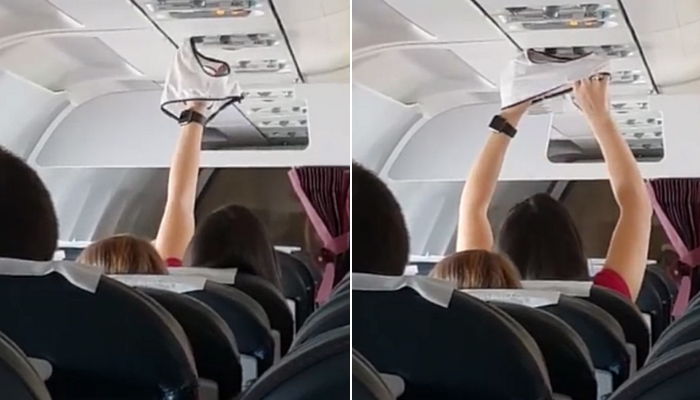 She went on doing her thing for more than 20 minutes, adjusting the wind direction so as to completely dry her underwear.
The passengers on the plane were dismayed by her obscene behavior, but she kept going on with her business.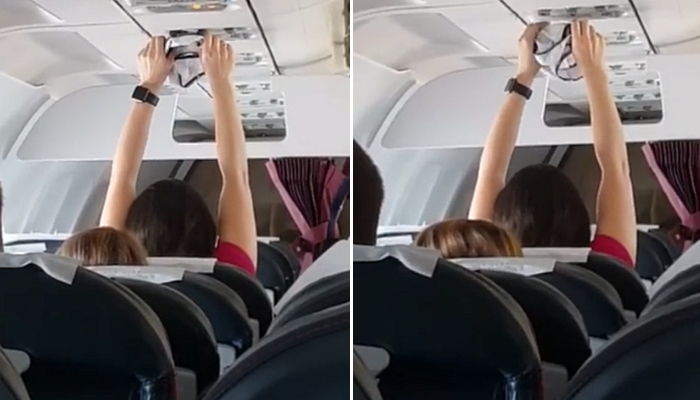 Youtube users have commented that she is a "crazy woman" and that this was an "unnecessary and selfish behavior."
Some also correctly pointed out that "drying underwear on an airplane is unsanitary" and "dirty."
LIKE OUR PAGE