A viral challenge is seen in most of the social media platforms where people are racing against radar speed indicators. In the videos, men are shown running in the quickest way possible past LED signs. These signs are installed to monitor the speed of the men running. Once they run more than the limit, the indicators would alert them. In addition to this, people are challenging their friends to run as fast as they can.
Scroll down to watch the video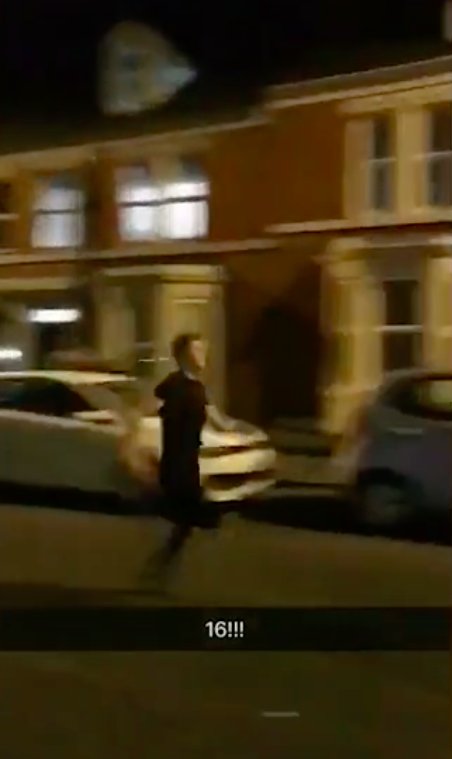 Some video footage is also viral in social media channels where men are seen running under the LED sign in Sussex. In a road which has a speed limit of 30 mph, a man is seen running at a speed of 22 mph as has been recorded in the indicator. The video clip has been posted by Adam Gander on Twitter that has grabbed the attention of almost 45,000 viewers.'
Watch the video below:
Video credit: jacknixon98/Twitter
A similar video has been posted by Aaron Johnson in Birmingham where he runs through a bus lane. The expert runner went over the limit of 15 mph in the indicator. This video has been posted by Jack Earl that has almost reached 1.2 million viewers.
Several videos came up on the social media platform with each of the men running at a daring speed as has been recorded in the roadside indicators. Another student sprints past the radar in different speeds like 15 mph, 16 mph, 14 mph, and 18 mph.
However, it is further known that Jack Earl has challenged Usain Bolt who is an Olympic medalist in a race. Mr. Earl got inspired from a video posted on Twitter. Usain Bolt hit the record of 27.8mph in 2009 in a 100m race in Berlin. Therefore, videos are becoming viral all over the social media platform where men are seen running at excellent speed and challenging each other to exceed each other's speed.
Share this post with your family and friends.
Recommended Video
"13 Simple DIY Car Cleaning Hacks To Keep the Inside and Outside Of Your Car Spotless"
If you liked this post, we would love to hear from you:)
Enjoyed the article? Check out another interesting story below ▼
---

Share this story with your friends and family!
---