There is no doubt that all parents worry a lot when it comes to the safety and health of their children. But one mother-to-be has been ridiculed for making a long, strict set of rules before the arrival of her baby.
Frenchwofl86, a Mumsnet user, became the subject of attention after she revealed the 13 rules she wants all house guests to follow when they arrive to visit her baby. Her rules include helping out with household chores and changing clothes after smoking.
However, some Mumsnet users mocked the expectant mother for her guidelines. Some joked that if she implemented those rules, she wouldn't get any visitors.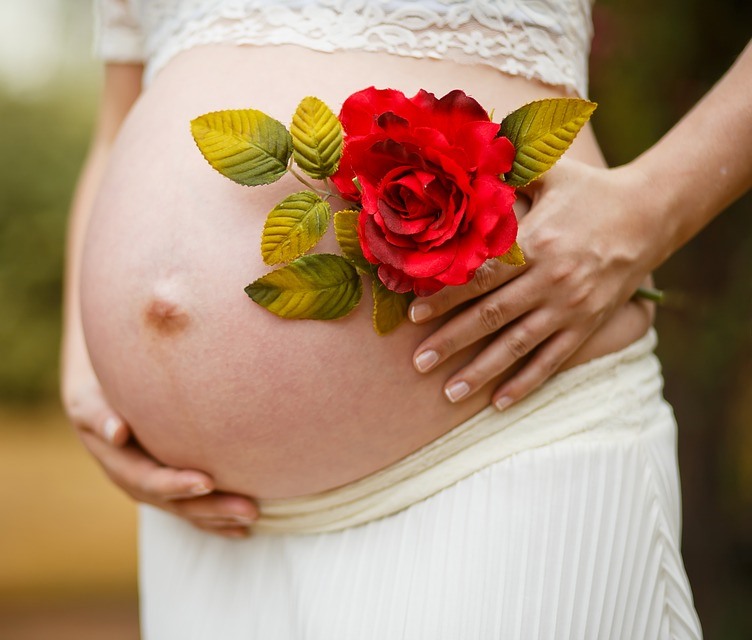 Pixabay
Frenchwolf86 then asked fellow mothers if she was being reasonable by asking visitors to follow those guidelines. She just wants them to be very clean, which means no visiting if they have been ill recently, and they need to wash their hands first every time they wish to hold the newborn.
The expectant mom also mentioned in her "Baby Rules" that feeding time is a private time, no posts or photos about her baby on Facebook, and the baby needs to be put in the basket or cot when asleep.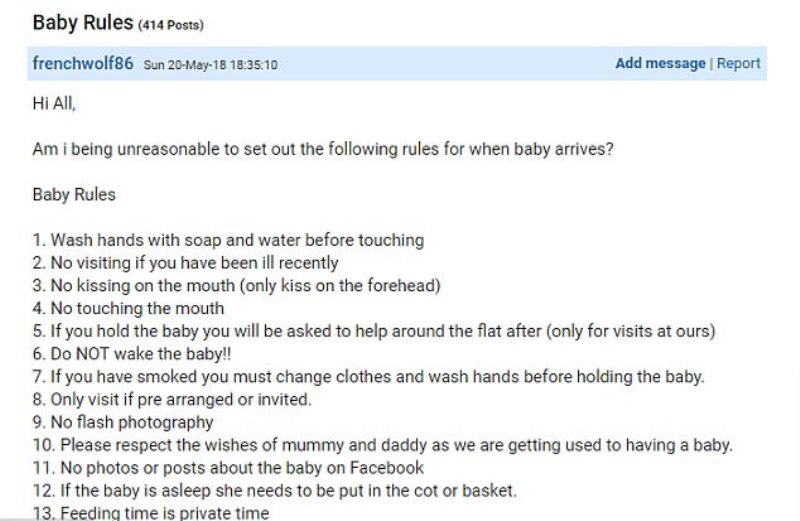 Many Mumsnet users were stunned at her demands. One mom commented, "Is this for real? I doubt you'll get any visitors at all if you issue that list of rules! Or is that the idea…? Ah, very clever OP. Keep the in-laws away, eh?"
Another user said, "This can't be real. No one is this ridiculous."
A third user commented, "Haha this has made me smile! I don't think you'll have many visitors."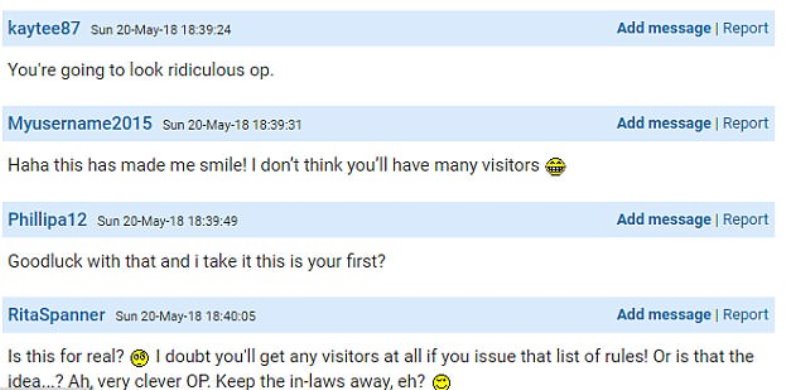 "Helping around the flat is hilarious! I'd pass on holding the baby," someone said.
Some Mumsnet users were a bit sympathetic, saying her rules were completely unreasonable.
"Are you feeling quite anxious op? I was terrified before ds (darling son) was born and everybody has their way of trying to alleviate the stress," one shared.


"I would have thought that that was all common sense when you visit a new born?" another user wrote.
"I sort of get where you are coming from with some of the rules, but I think it's a bit excessive. If anyone does anything that bothers you, just ask/tell them to stop doing it," one user said.
What do you think about her Baby Rules? Let us know in the comments section below!
Recommended Video!
"11 Mistakes Woman Should Avoid During Pregnancy"
Follow

@smalljoys_of_life
Enjoyed the article? Check out another interesting story below ▼
---

Share this story with your friends and family!
---