Watch the clip below.
Video credit: RNC
The Republican National Committee (RNC) has released a short advert on Monday to highlight how illegal immigration impacts American families.
The clip was released along with a new website, Borderfacts.com, by RNC to counter the misinformation of facts from the Democrats as well as the media.
RNC Chair Ronna McDaniel said in a statement: "President Trump is committed to fighting for American citizens and our national security.
"Meanwhile, Democrats are committed to fighting President Trump."
The video features several Americans who were murdered by illegal aliens over the course of recent years, including the tragic murder of California police officer, Ronil Singh.
The newly launched website lays out 5 facts that Republicans will use to push Democrats to pass the border security bill.
According to the first fact, "illegal traffic has dropped by at least 90%" in areas where physical barriers have been erected such as El Paso, Yuma, Tucson, and San Diego.
The second fact states the unbelievable amount of several drugs that were caught while being trafficked into the US.
The third fact says that more than 17,000 adults arrested at the border in 2018 had criminal records, while the fourth fact emphasizes how Dems are opposing the border wall just to undermine Trump.
"In 2013, all 54 Senate Democrats, including Chuck Schumer, voted to pass legislation that provided $46 billion to build a physical barrier on the border," the websites states in the fourth fact.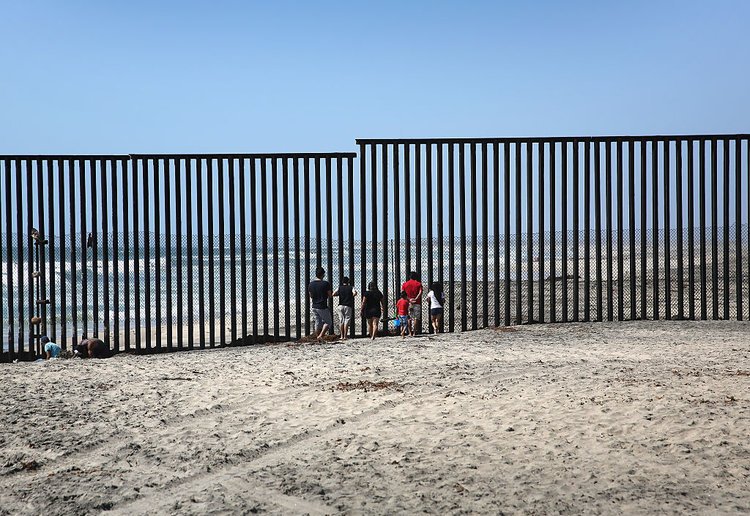 The last fact indicates how Dems "have just passed a bill to give $54 BILLION to foreign governments," but won't give $5 billion to secure their own borders.
RNC's website also pointed out some statements that Democratic leaders made in past in support of border security. The statements, according to the website, are as follows:
Senator Chuck Schumer: "When we use phrases like 'undocumented workers,' we convey a message to the American people that their government is not serious about combating illegal immigration, which the American people overwhelmingly oppose. If you don't think it's illegal, you are not going to say it. I think it is illegal and wrong, and we have to change it."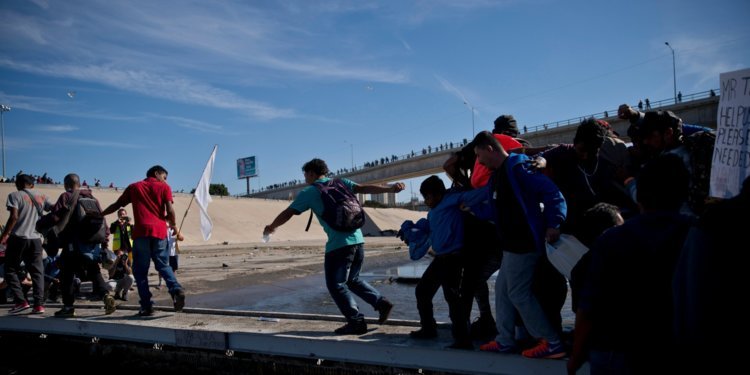 President Barack Obama: "Real reform means strong border security, and we can build on the progress my administration has already made — putting more boots on the Southern border than at any time in our history and reducing illegal crossings to their lowest levels in 40 years."
Secretary Hillary Clinton: "I voted numerous times when I was a senator to spend money to build a barrier to try to prevent illegal immigrants from coming in. And I do think that you have to control your borders."
President Bill Clinton: "It is wrong and ultimately self-defeating for a nation of immigrants to permit the kind of abuse of our immigration laws we have seen in recent years, and we must do more to stop it."
Recommended Video – "Logic Brought Dozens Of Immigrant Families Wearing 'We Are All Human Beings' Shirts On Stage At MTV VMAs"
Enjoyed the article? Check out another interesting story below ▼
---

Share this story with your friends and family!
---