Ricky Gervais had us all with his show After Life that was one comic show we will not forget. The show that came out on Netflix had the Rickey playing a man who had lost his wife and his will to live.
Because of the same, he decides to become a bad person and not to care for anyone so that he could deal with his loss and the people around him.
But the people who love him could see through him and constantly keep reminding him that he is not a bad person.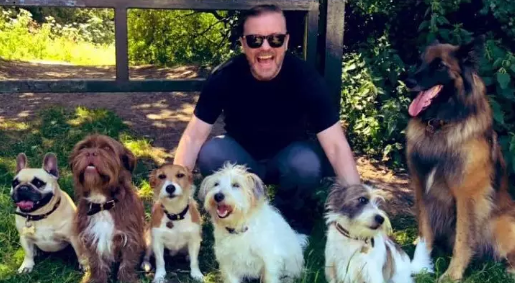 The show was hit because of his witty and dark jokes on life, sorrow, love, and everything else.
Well, if you have watched the first season of the show than I am sure you must have been waiting for it is the second part to come out as soon as it can and Ricky Gervais dropped the good news a few weeks ago.
Yes, he announced that he is done with the script of the season 2 of the show and that the pre-production of the show has already begun. He also said that they will start the shoot of the show very soon.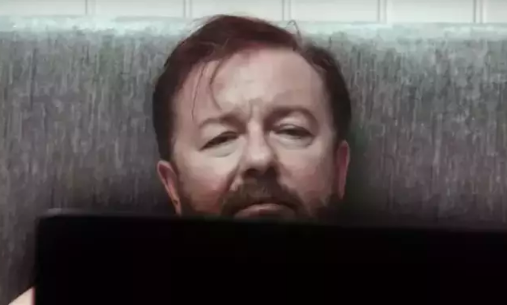 Well, it was great news and now he has dropped another bomb of cuteness. He just posted a picture of the crew of the second season and no this picture is not of the human crew of the show but the doggos and kitties of the crew.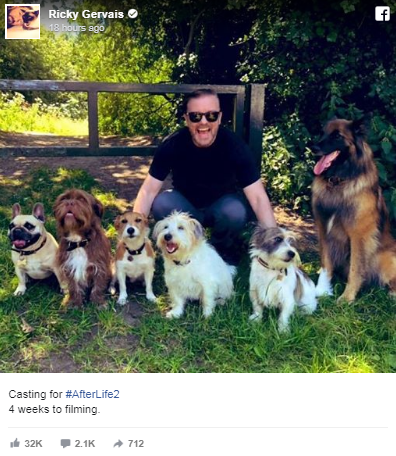 Ricky Gervais is a comedian who tried his hand at making a series and it turned out to be a fabulous one that instantly received a huge amount of appreciation as well as attention.
The first season became a hit and it made it clear that the second season of the show will come out soon too.
Share this post with your friends and family.
If you liked this post, we would love to hear from you:)