In the mid-1950's, Annet Adkins and Bob Harvey were high school sweethearts at Gar-Field High School. The two began dating in junior years and went to prom together.
"We went steady junior year of high school, 1955-56," Annette said.
They danced and posed for pictures together and Anne realized that she is in love with Bob.
"I thought I was in love," Annette recalls.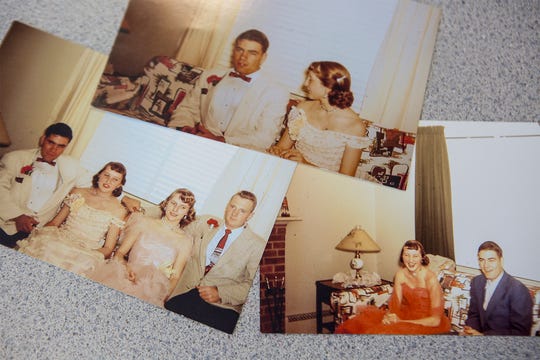 Annette wanted a better education and she left her hometown to attend Gar-Field High School. She went to live with an aunt and uncle while completing high school.
"She was the most beautiful girl I'd ever seen in my life. I fell madly, totally and one hundred per cent in love with her. We had a wonderful junior year," said Bob. 
Then summer came and Annette went on a Florida vacation with family. During her trip, she met another young man she fell in love with, her future husband John Callahan, whom she would marry in 1961.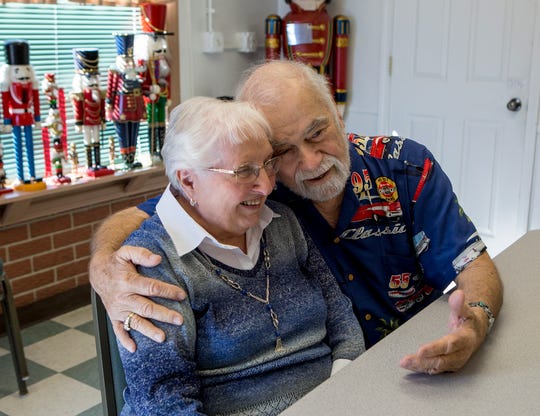 After returning from summer break for her senior year of high school in Virginia, Annette told Bob about John.
She recalls, "Bob comes to me. I'm at my locker. He has his arms spread out for a hug, and I said, 'Bob, I found someone else and I don't want to date you anymore.'" 
"I regret the harshness."
Bob was heartbroken after knowing this but he respected her decision. It was hard for him to see her every day and knowing the fact that they would never be together. He described his senior years 'very lonely' 
"She broke my heart the second time then," Bob said.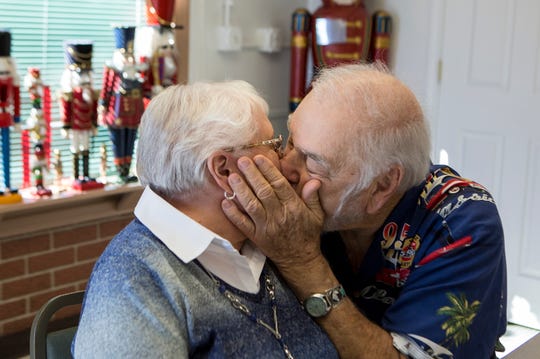 The two completed their graduation and went their separate ways. But they met again after 63 years later. Can you believe? Six decades later the high school sweethearts met again and decided to marry each other.
Over the past 63 years, Bob and Annette both enjoyed their respective lives. Annette studied nursing at Jefferson Hospital school in Roanoke, Virginia and married John Callahan. 
While Bob married in 1959 to a woman named Diane. They both were happy in their lives and raised a beautiful family with their spouses. Both were happily married to but they couldn't stop thinking about each other.
Bob started working in law enforcement, educator and bailiff. Unfortunately, Annette's husband passed away in January 2015 and Bob's wife lost her battle with cancer in 2017.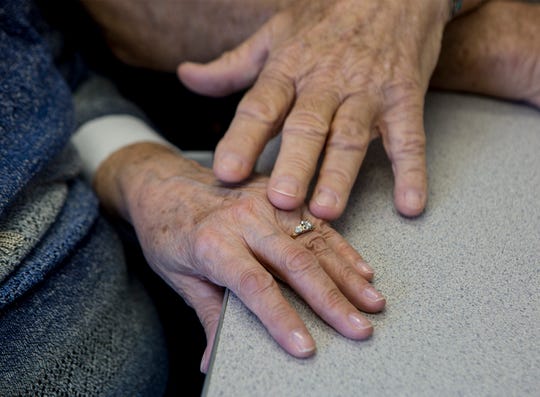 A few months ago, Bob was thinking about Annette too much that he googled her and found her husband's obituary from four years ago.
"I wondered what our children would be like," he said. "A couple of months ago, she was heavy on my mind. I googled her." Bob found John's obituary and realized Annette had been a widow for more than four years.
"My heart fell on the floor." He worried that during those four years, she might have found another, he feared that he "might have lost her again."
He sent a condolence card to Annette and included his phone number. One week later, left a message on Bob's answering machine. He got excited to see her message and started dancing in his living room.
"I danced around the room," he says. "When she called, I couldn't talk. I was still madly in love with this woman."
She told him she'd been looking for him for a couple of years.
Annette asked Bob to meet her in Ohio and he got there that Sunday.
"I left (Virginia) at 5 a.m.," he says. "I drove 500 miles."
He called her on the phone and she asked where he was.
Bob said, "I'm in your driveway."
"The door opened instantly," Bob said. "My heart was soaring. I had brought flowers."
Annette: "He held my face in both his hands and he kissed me."
It was, they say, "like 1956 all over again."
"She said she had thought of me over the years," Bob says. "I love her dearly. I love her more every day."
"We just reconnected immediately," Annette says.
Their respective children and other family members are very happy with this reunion and Annette's daughter described the couple's reunion as being "like a Hallmark movie."
Recommended Video For You!
"Emotional Reunion With Little Brother After Almost Two Years Apart"