If we talk about keeping pets, the dog is the first choice for many people. The dog is the most loyal, caring and lovable pet. There are so many breeds of dogs, it depends upon you whom you choose to keep as your pet.
If you're looking for a level-headed, lovable family dog. Retrievers are among the most popular breeds in America, and they'd make a good choice.
Labradors and Golden Retrievers are the most popular dogs in so many countries across the world, and it's easy to see why. They are loads of fun, people-oriented, obedient yet curious and have a sharp intelligence that still shines through beneath their hilariously goofy nature.
The Labrador Retriever is derived from New World working water dogs. They have a work ethic, stubborn streak, and "bomb-proof" nature suitable for working long hours in harsh conditions.
The Golden Retriever is derived from UK gentleman's hunting spaniels and setters. They were bred to do a gentleman's hunt when the gentleman wanted to hunt and to be a sweet, charming house pet the rest of the time.
Labrador and golden retrievers have a lot of similarity reason being they have a common ancestor. Both are friendly dogs and a perfect family companion. Coats- Retriever has a thick long coat whereas labrador has a harsh and rough coat.
A golden Retriever is usually longer than a lab and looks much bigger and has a bushy tail or a wavy hair when compared to a lab. Hence they shed a lot and grooming is essential to prevent matting. The Labrador has a short double coat and can shed moderately. A lab needs to be groomed at least twice a week to remove the dead hair. Both have webbed paws and hence are excellent swimmers.
The personality of a lab can vary from one another but almost all labs are fun loving and outgoing. They are very friendly with the children and can run all day round. The lab can be trained easily to perform various tasks right from fetching the newspaper to hunting. The golden retriever is calmer but is very eager to please it's owners so training them is easy too. However, they aren't as athletic or enthusiastic a Labrador. They also love to be around people and other dogs alike.
A Labrador makes a good watchdog and will bark at the sight of an intruder. However, it is a poor guard dog. The golden is not a good watchdog and can make friends with a stranger very quickly. Hence guarding is out of the equation.
Have a look:
1 Curious Retrievers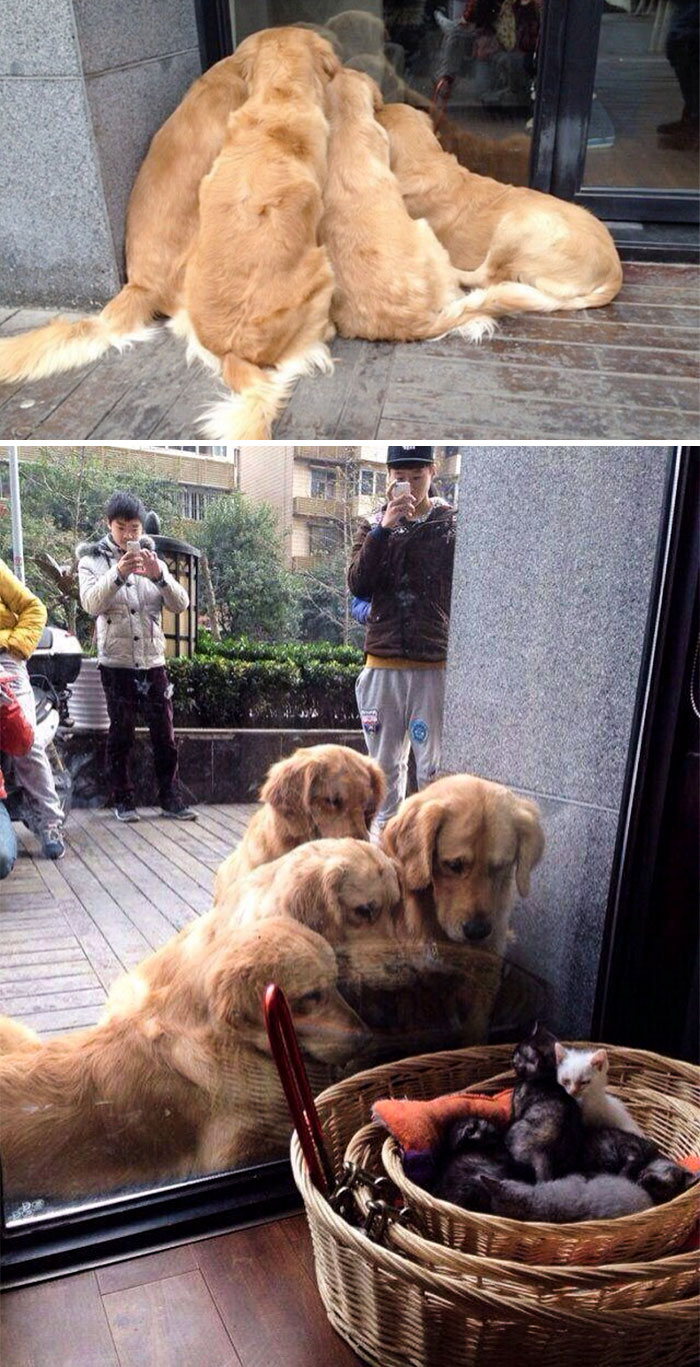 2 Unexpected moment clicked by an accident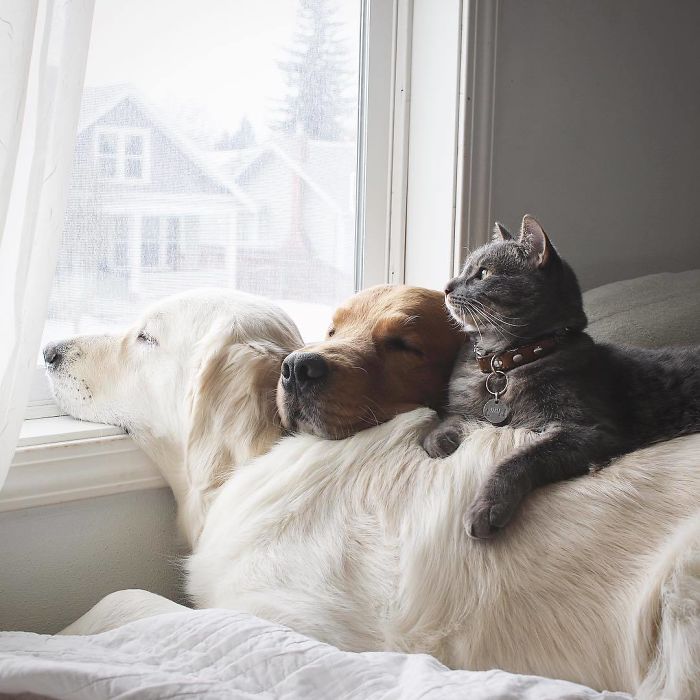 3 When You Get Buried In Snow But Your Dog Is A Retriever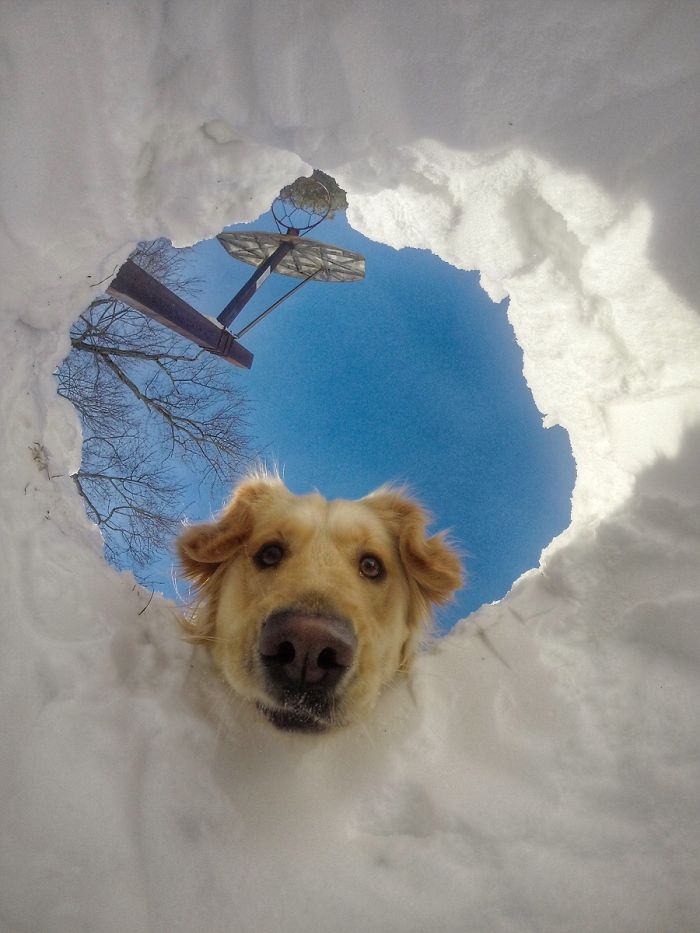 4 This Briefcase Contains Important Lab Results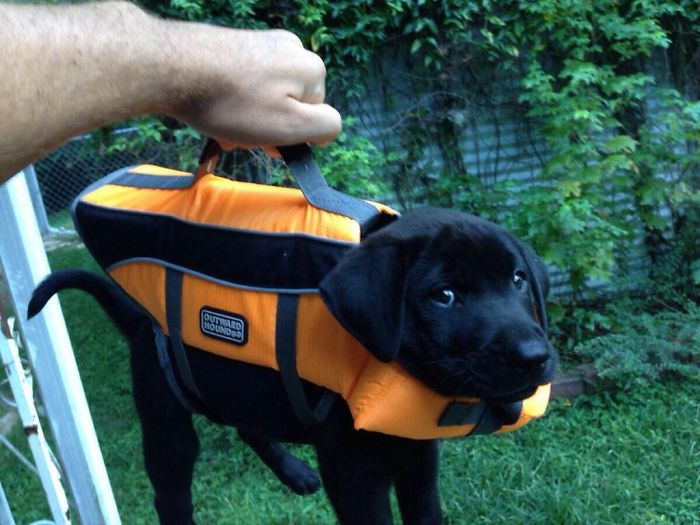 5 This Golden Retriever Has A Black Birthmark On The Left Side Of His Face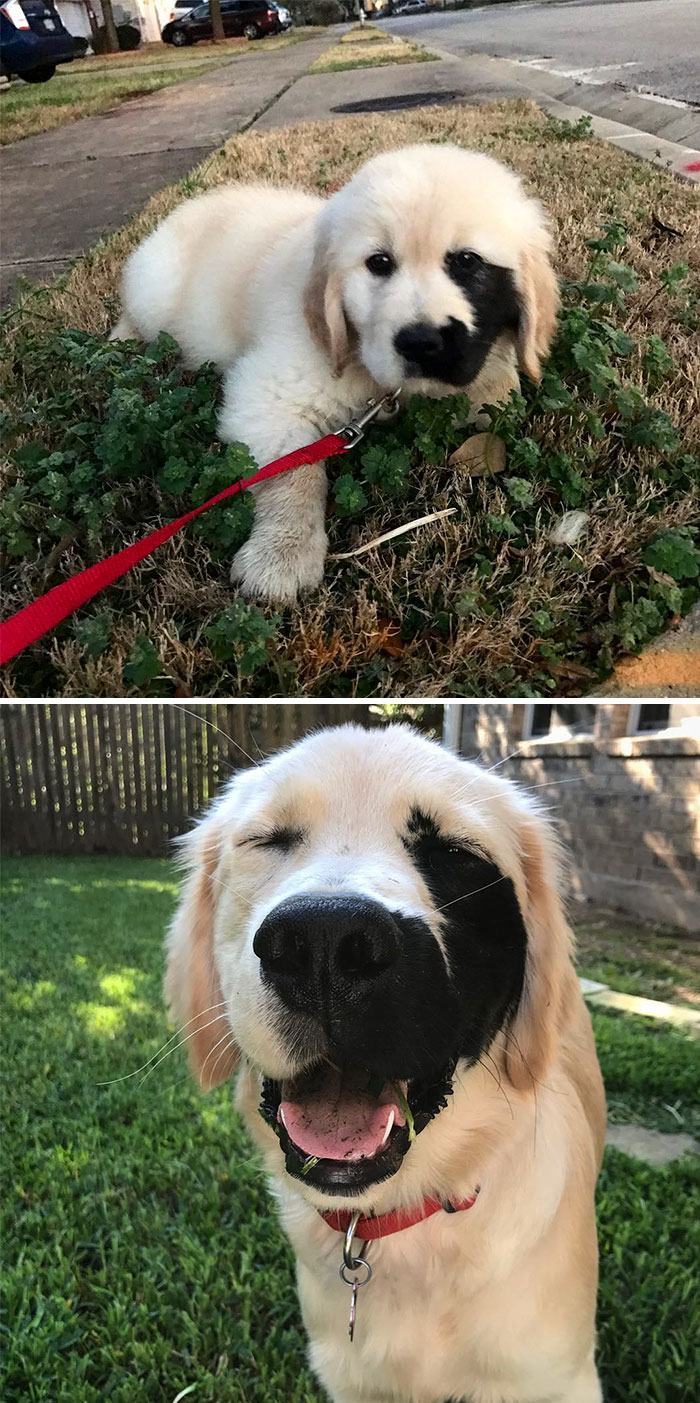 6 A Labrador Labradoing What A Labradog Labrado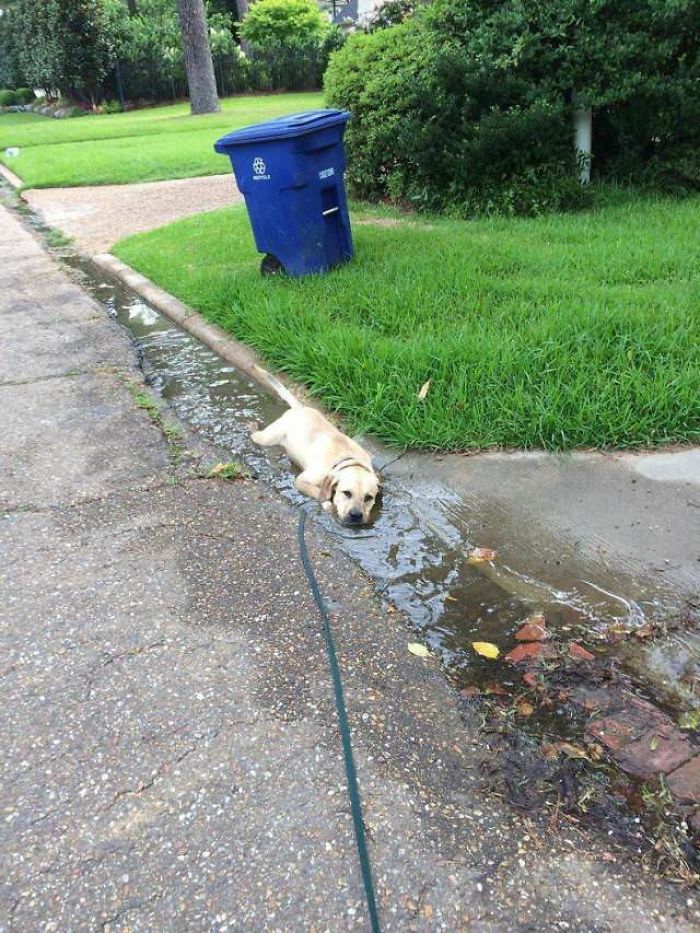 7 More Peanut Butter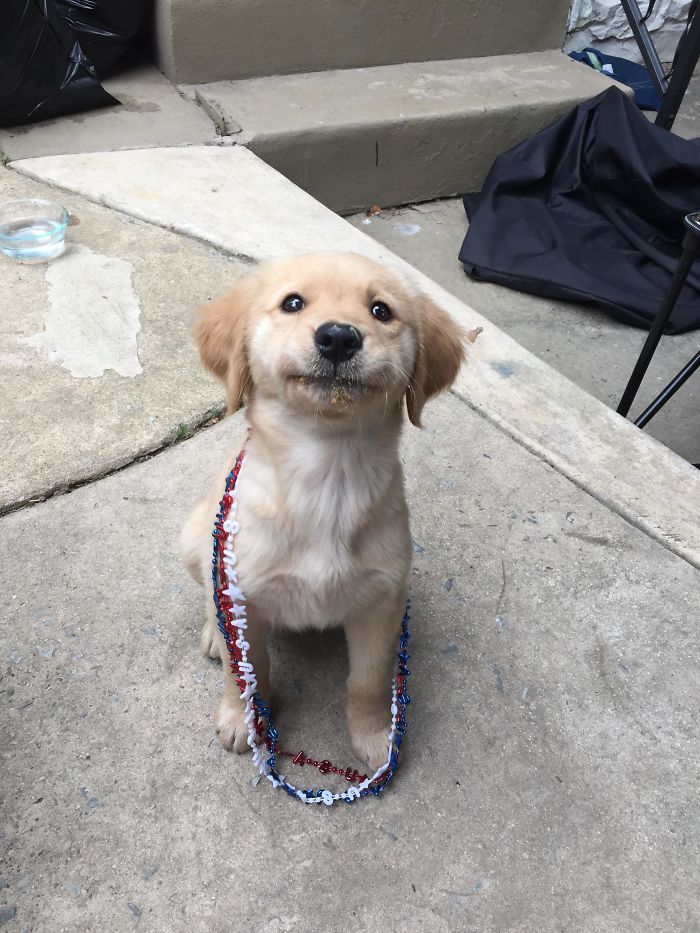 8 Hello!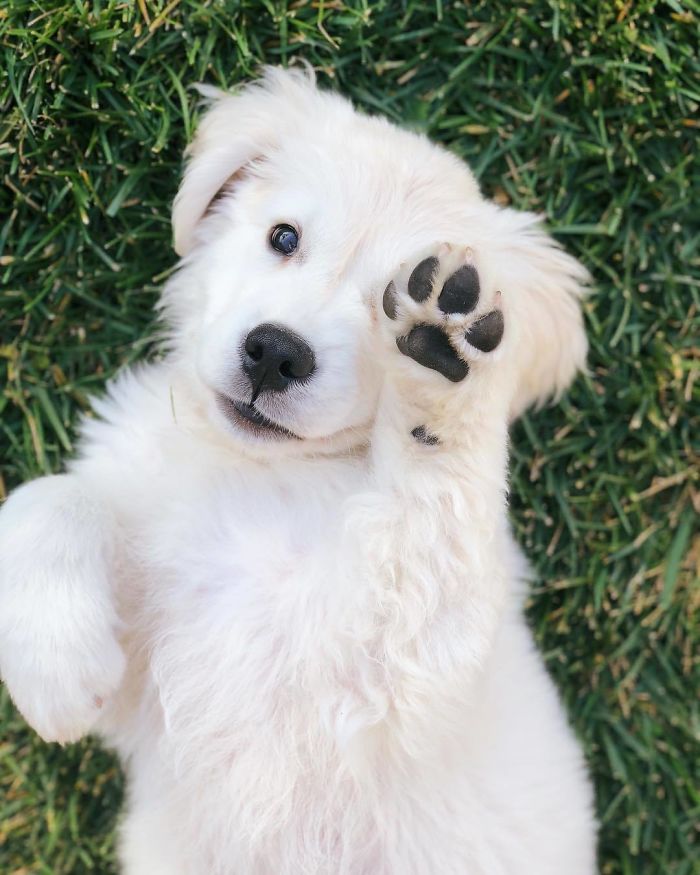 9 Can I fit into it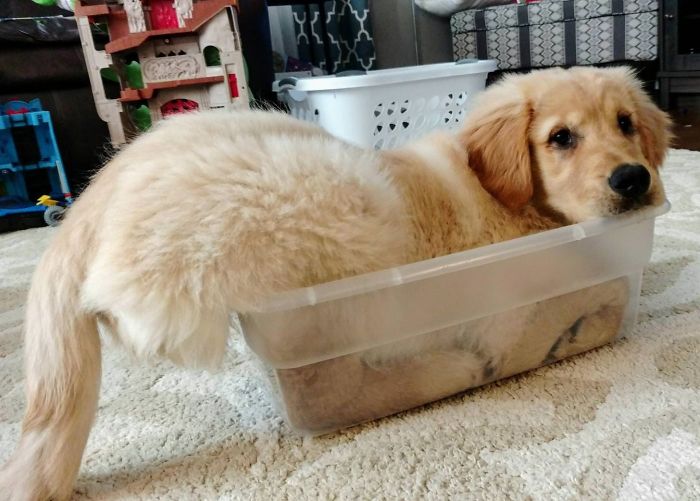 10 We Have An Office Dog And He Visited Me Today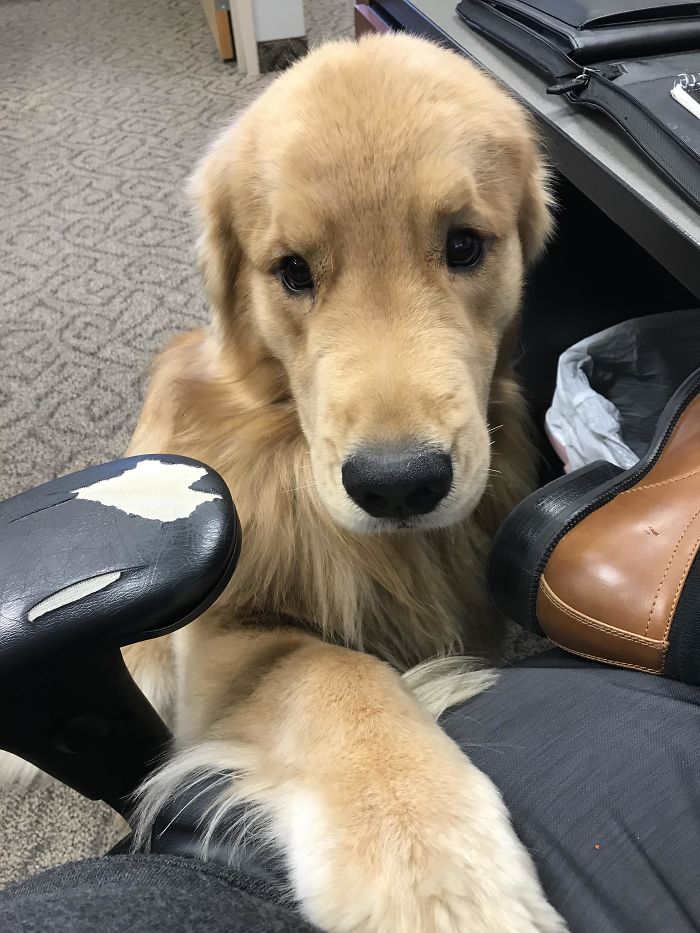 Recommended Video!
"Hero Dog Saves His Friend From Drowning In A Family Pool"
Enjoyed the article? Check out another interesting story below ▼
---

Share this story with your friends and family!
---