The world had been gripped by the saga of the trapped Thai soccer team and their dramatic rescue just a few days ago. Now, a video has come out showing the boys and their coach recuperating well at an isolation unit located in Chiang Rai, in northern Thailand.
Despite their harrowing experience that could possibly be made into a Hollywood movie, everyone was in high spirits. The boys were obviously smiling behind their surgical masks and giving "horn" and "victory" signs.
Video Credit: Government Public Relations Department
The video also shows them chatting with some nurses and giving the traditional Thai sign of respect – hands pressed together at chest level while bowing the head.
Although the parents still aren't allowed to touch the boys, they can be seen waving joyfully beyond the observation windows.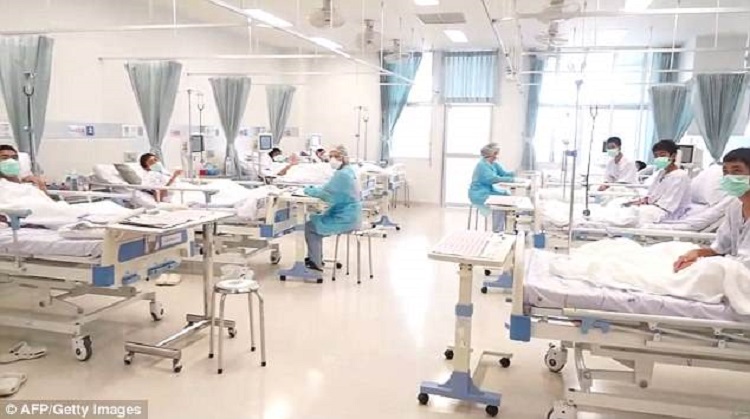 The video was presented to reporters during a press conference held by acting Chiang Rai Governor Narongsak Osottanakorn, who also acted as the rescue chief.
He praised the boys for being heroes and expressed the thought that they would grow up to be good citizens.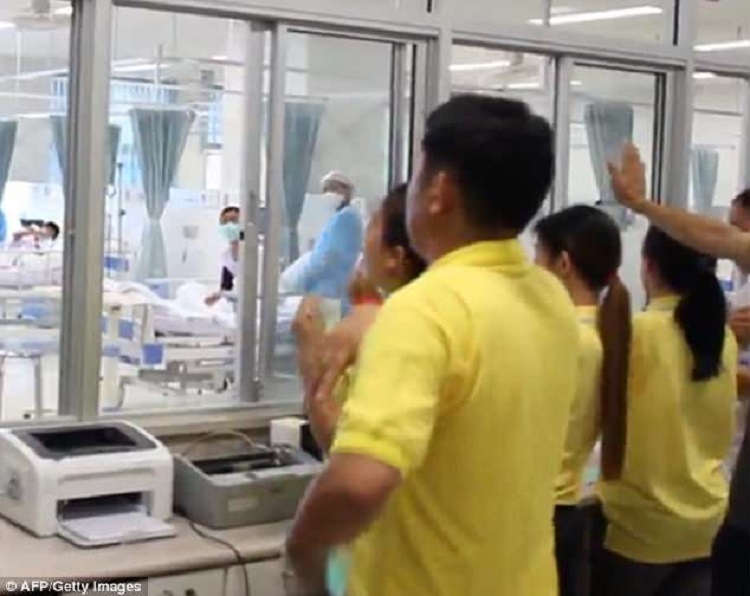 The press conference also revealed that the order in which the boys were rescued was decided by their coach, 25-year-old Ekaphol Chantawong. Before the rescue was carried out, Australian doctor and rescue diver Dr. Richard Harris convinced rescue officials that the weakest boys needed to be extracted first because they may not make it if they were left behind.
Since he was the one who knew them best, coach Chantawong picked who those boys were.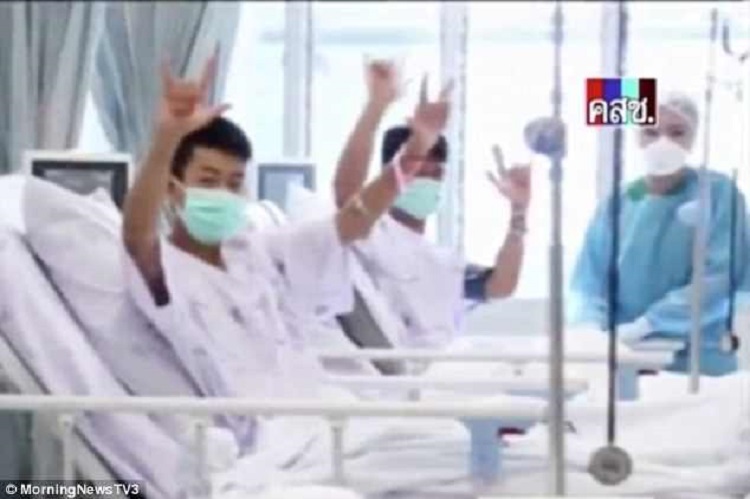 U.S. Air Force rescue specialist Derek Anderson described just how difficult and complex the rescue operation was.
The rescue teams had to traverse underwater stretches in zero visibility for up to 30 minutes at a time. The 100-man rescue team, spearheaded by Thai Navy SEALs but bolstered with rescue personnel from other nations, had their hands full the whole time.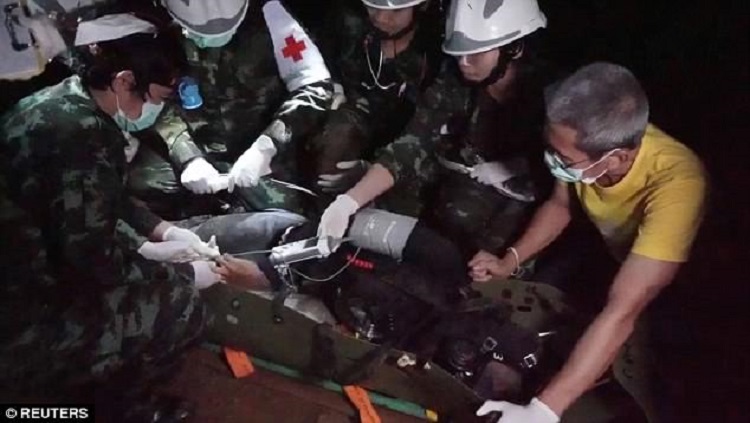 Specialist Anderson praised the boys for being "incredibly resilient" throughout the whole ordeal and that played no small part in the success of their rescue.
The Thai Navy SEALs released pictures of rescuers using everything they had at their disposal, from ropes, pulleys, winches, and motorized water pumps, all in a desperate effort to rescue the soccer team that had been trapped for almost three weeks.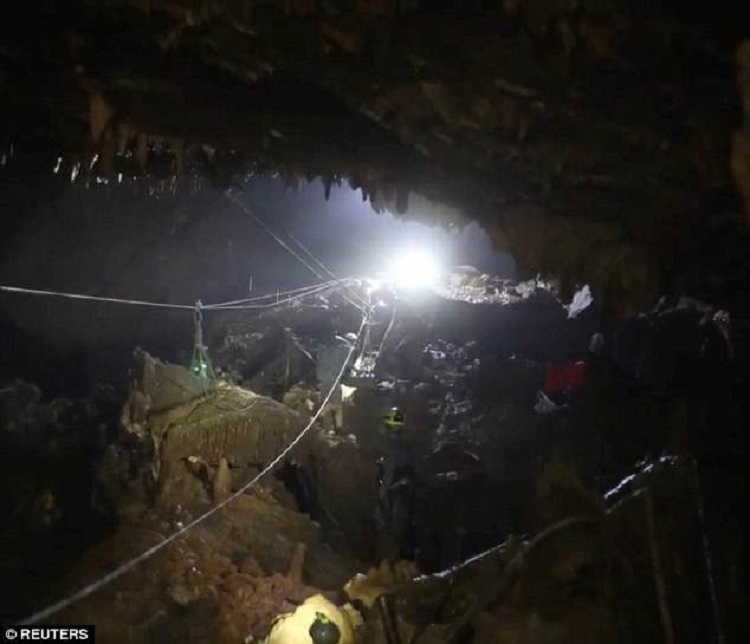 They knew that time was against them because of the weather.
"The cave was dry when we arrived, and within an hour and half it had already filled up by 2 to 3 feet and we were being pushed out," Anderson recalled. "That was just in the very beginning of the cave and at that point we realized this problem is going to be much more complex than we thought."
Rescue officers were frantically thinking of a way to extricate the trapped team. They even considered drilling a tunnel towards them. However, failing oxygen levels and increased likelihood of sickness meant an immediate rescue was needed.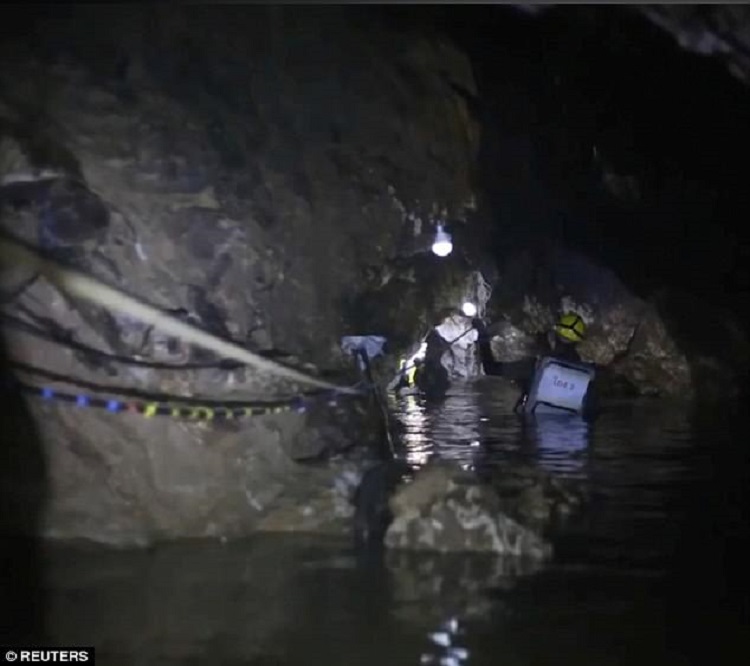 A sudden stretch of mild weather gave them the opportunity they needed and the rescuers decided to dive the boys out.
Dive teams practiced in swimming pools with local boys who were about the same size as those on the soccer team. Wetsuits, buoyancy aids, and special masks were prepared, with every step rehearsed to reduce the chances of a mishap.
Anderson said that the positive pressure masks were one of the most crucial pieces of equipment. Even if water entered the mask, either by getting snagged on a passage or getting slightly dislodged through panic, the positive air pressure would expel the water.
Anderson described just how grueling the trek was: "In this type of cave diving, you have to lay line, rope, that's your lifeline. You have to ensure when you go in you have a way out.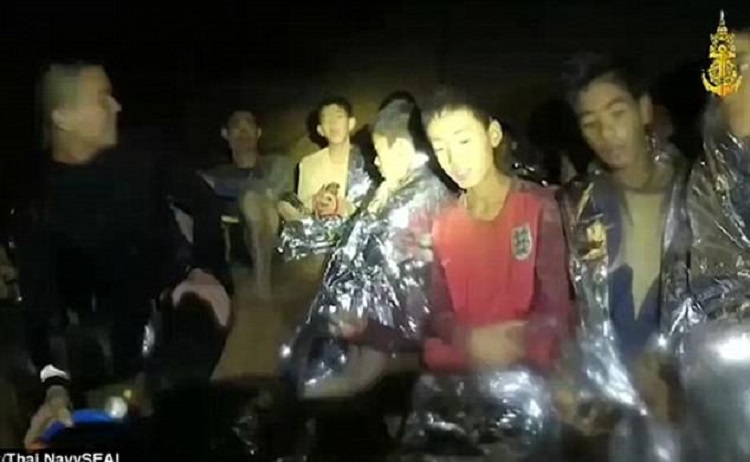 "They were making progress, but it was very little progress and they were exhausting themselves spending maybe five or six hours and covering 40 or 50 meters (yards)."
Areas with air pockets were seeded with oxygen tanks that had 80% oxygen content because "that would plus up their oxygen saturation levels and that would be really good for them, their mental state," Anderson explained.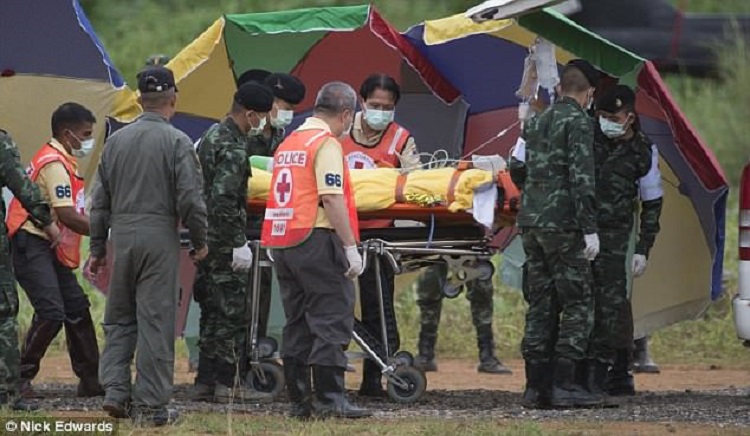 He reiterated, "The world just needs to know that what was accomplished was a once in a lifetime rescue that I think has never been done before.
"We were extremely fortunate that the outcome was the way it was. It's important to realize how complex and how many pieces of this puzzle had to come together.
"If you lose your cool in an environment like that, there is a lot of bad repercussions."
In fact, the rescue operation was so risky that it had been dubbed "Mission Impossible." Even before the main rescue operation started, it had already claimed one life, that of ex-Thai Navy SEAL diver Smaan Kunan.
"Recommended Video – Football Team Has Been Trapped In A Flooded Thailand Cave For 11 days – Now Rescuers Found Out There May Be A Secret Passage Out Of The Cave"
Follow

@smalljoys_of_life
Enjoyed the article? Check out another interesting story below ▼
---

Share this story with your friends and family!
---