LIKE OUR PAGE

Animals always look cute when they dance. No matter where you live or what you do, you can't just miss out when an animal especially dogs start dancing. They just look so adorable. One such dog is 'Dancing Nathan', who is ruling the world of the internet these days.
Dancing Nathan has taken the internet by storm with his excellent dance skills. If you look at his videos, you can't help but just admire how well he dances.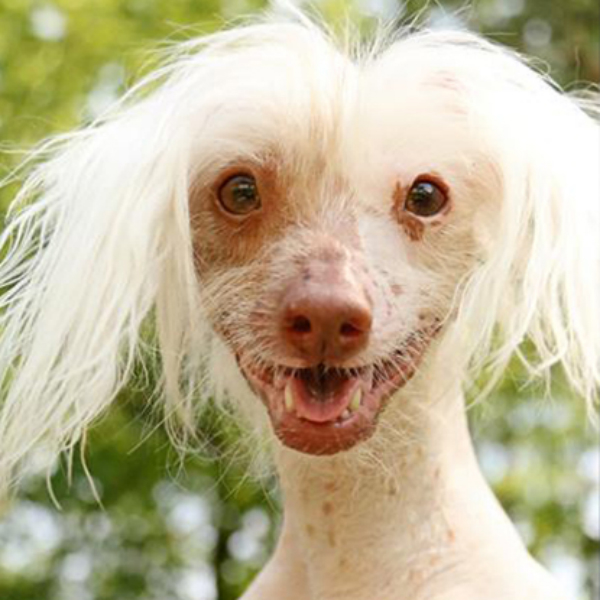 Most dogs usually walk on 4 feet, but this special dog dances on 2 feet. The dog doesn't have any hair on its skin and thus looks a bit different from others. Despite these facts, the dog has been trending online for the past some time.
But very few people know the story behind 'Dancing Nathan'. Two years ago, this dog was rescued by South Carolina network called 'Bald is Beautiful'. This was after he was declared 'unadoptable'. His foster mother Tina Westkaemper realized that Nathan was quite happy in her house.
Nathan captured everyone's attention when his first video 'Warm Up Dance' was shared by Bald is Beautiful. The video was shared over thirty thousand times. In no time, Nathan became a household name.
Soon, other videos of Nathan were shared where he performed his famous dance moves on different songs. Nathan is known for his intelligence and agility is a Chinese Crested. Nathan used this talent to garner fame, food, and profit. This story gives a perfect meaning to 'rags to riches' theme.
His videos have gained over 2 million views and are going strong. This dog is truly an inspiration to many others.
Share this story with your friends, family, and other dog-lovers to spread the word.
"Recommended Video – These Dogs Are About To Head Home From Daycare In The Cutest Way Possible"

"Recommended Video – Huskies Start Arguing In Bed, What the Camera Captures Makes the Whole Internet Burst Out Laughing"

If you liked this post, we would love to hear from you :)
LIKE OUR PAGE