Whenever I hear a story about abandoned animals, I always have to fight my tears. I don't know how pet owners can become so cruel to helplessly leave their pet-friends in far off places.
Although many abandoned animals get rescued, that's not the case always. However, I am happy that the story of this pregnant dog who was abandoned in woods by her owner has a perfectly happy ending.
When Maria was found by a group of animal lovers, she was in a miserable condition and was just about to give birth. Still, that wasn't it and an awful truth was soon going to be unveiled about the condition of the poor creature.
Maria, the dachshund, had been through a lot. Dachshunds have usually long bodies with relatively shorter legs, and due to their unique physique, it is very common for them to get paralyzed if they do not receive proper medical attention whenever they need.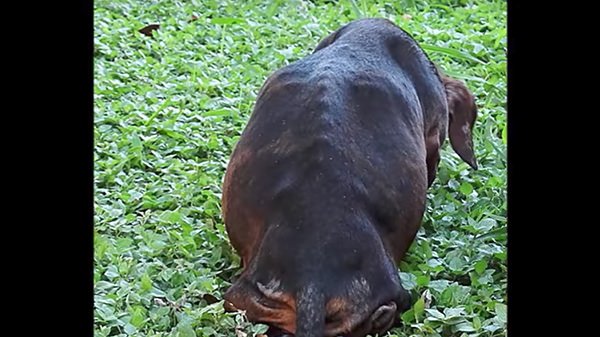 Unfortunately, Maria was also suffering from the same ailment. And as if it wasn't enough, the poor soul was also about to give birth in such terrible state.
But the question is why Maria was abandoned by her owner in a state when she needed her owner's care the most? Well, her owners used her to breed puppies but when they learned Maria would need a cesarean section worth $3,000, they heartlessly abandoned her.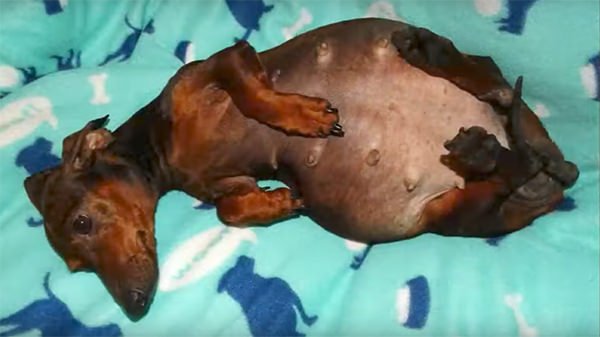 When the rescuers found Maria, she was literally in a life-and-death situation.
Maria was taken in by "Friends of Emma," an animal organization in Texas. The organization managed to save her life and, to everyone's surprise, the pups were delivered safely. Seven little pups were born to her and, fortunately, all of them were in a healthy state.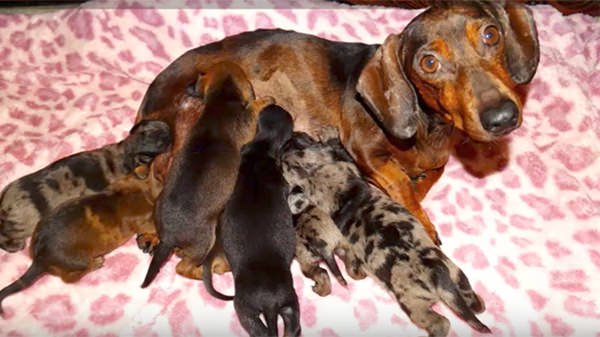 The puppies soon grew bigger and stronger…but the story doesn't end here!
Just after a few months of successfully delivering the puppies, Maria miraculously became able to move around again. The dachshund who was once abandoned in a terrible state was now getting all the love she needed.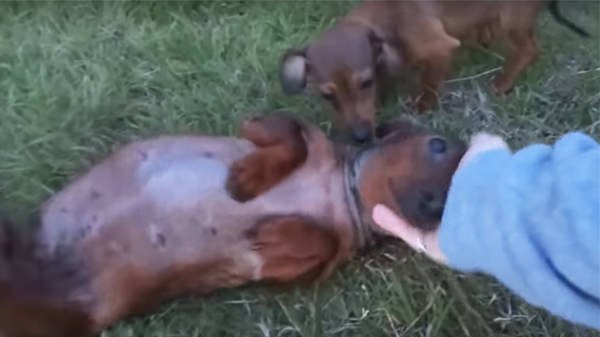 If you want to learn more about Maria and her lovely puppies, watch the video below.
We wish a happy life to Maria and hope she never has to suffer the same fate again.
Recommended Video – Trying to Buy People's Dog For $100,000
Recommended Video – Florida Woman Keeps Bengal Tigers In Her Garden
Follow

@smalljoys_of_life
Enjoyed the article? Check out another interesting story below ▼
---

Share this story with your friends and family!
---