On the 16th of last month, a reporter from Saransk, Russia, was sexually harassed by a man in the middle of a live broadcast.
At that time, the man grabbed the reporter's breast and kissed her cheek and quickly fled the scene.
The reporter was forced to start laughing in order to continue the live broadcast even though she suffered through a very traumatizing situation, and people around the world were furious.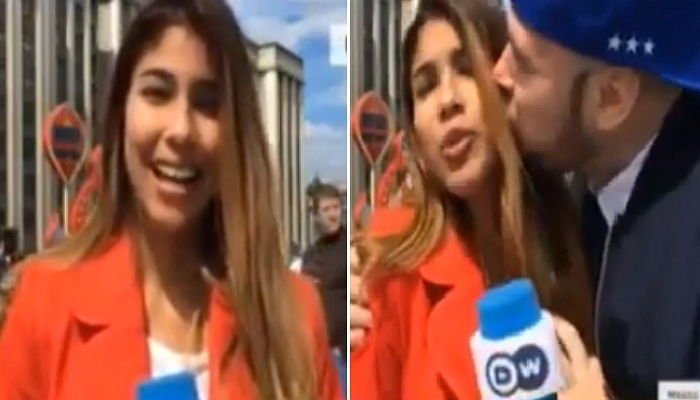 But this time it was different.
The scene of Julia's fury can be seen in the video below.
A female reporter, who was in the middle of live broadcasting, managed to avoid a man's attempt of harassment and then got an apology out of him by screaming at him.
On July 24, Julia Guimaraes broadcasted the World Cup in Yekaterinburg, Russia.
Suddenly, a man rushed in and tried to kiss Julia, but Julia frowns and manages to avoid the man's attempt.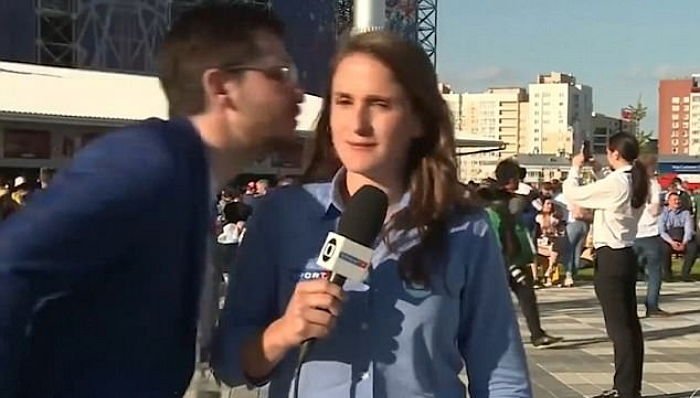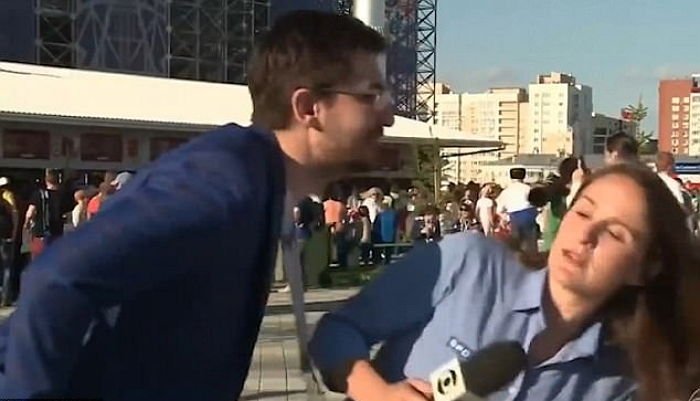 Afterwards, Julia shouted, "Don't do this, I don't allow you to do this, never, OK? This is not polite, this is not right." "Never do this to a woman, OK? Respect."
Finally, the man apologized and quickly ran away.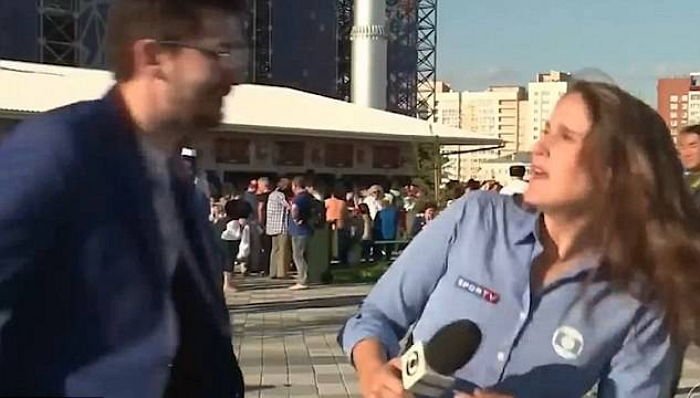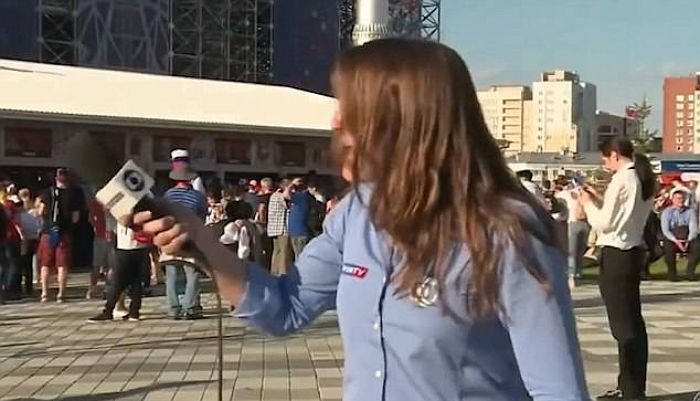 In fact, one of the reasons why Julia was able to show this decisive response is that she was victimized by sexual abuse during a live broadcast before this particular one.
"This time, I responded but it's sad people don't understand why people feel they have the right to do that." said Julia during an interview.
Recommended Video!
"Brave Man Saves Woman From Sexual Assault That Happened In Broad Daylight"
Enjoyed the article? Check out another interesting story below ▼
---

Share this story with your friends and family!
---