Premature births are always complicated affairs. Babies that are born prematurely have a greater risk of suffering many complications such as pneumonia, transient tachypnea (rapid shallow breathing), and intraventricular hemorrhage (IVH) to name just a few.
The reason there are more respiratory complications on the list is that most babies only develop mature lungs at the 36th week of gestation so any baby born before that time will have immature, and therefore weaker, lungs. This is why premature newborns are immediately sent to the neonatal intensive care unit (NICU).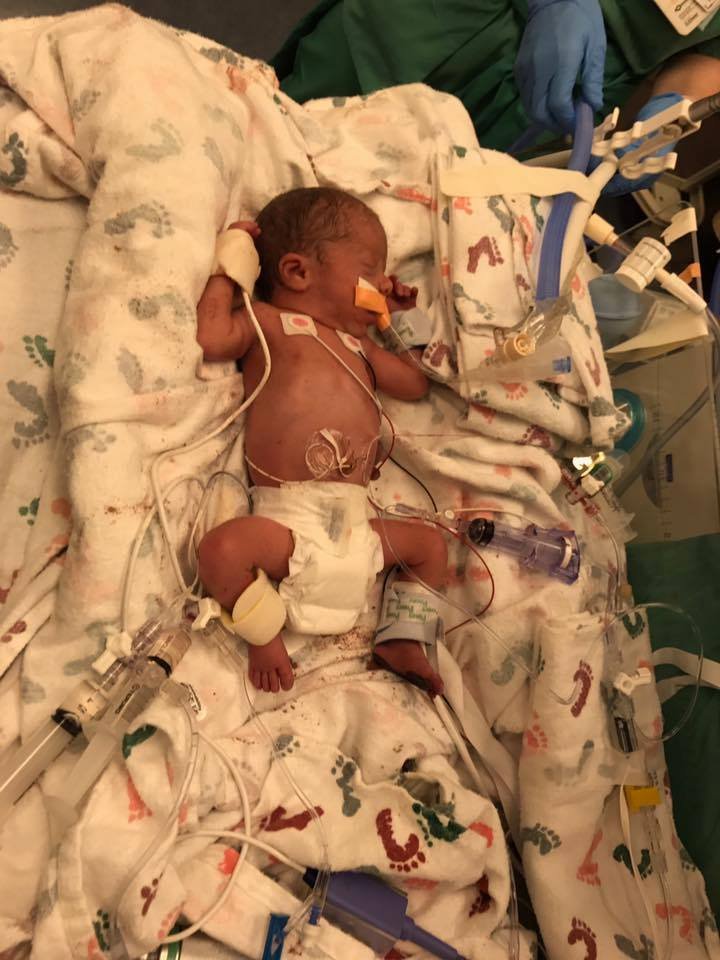 In the case of Adalyn Mae Hungenberg, she was born at 28 weeks, or 3 months early. She was so stunted and ill that doctors didn't think that she would survive. In fact, they even told Baby Addy's mom Elaine to say goodbye at one point.
Addy was suffering from a pulmonary hemorrhage and her best chance at survival was the Children's Hospital Colorado in Aurora, about 60 miles away from the hospital she was currently in. A helicopter was the fastest way to get there, but of all the days, no helicopters were available then.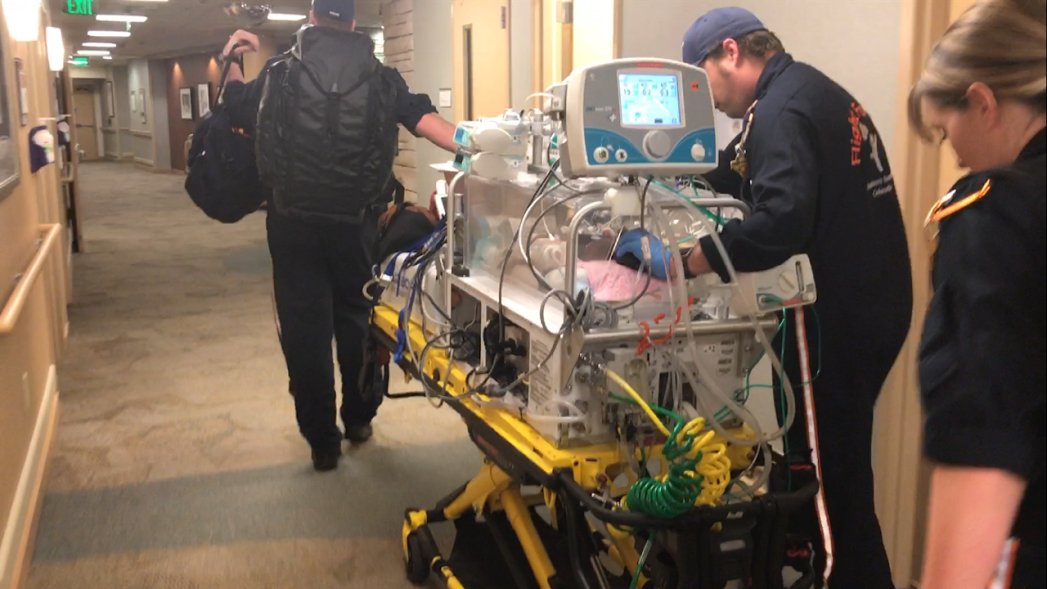 Left with no choice, hospital staff had to use an ambulance to take Addy to the medical facility that could save her life. It would take more than an hour, so they had to make do with what they had.
Among those accompanying Addy was respiratory therapist Zach Quinby. He was part of the Children's Hospital Flight Team but even without a helicopter available, he opted to go with the ambulance.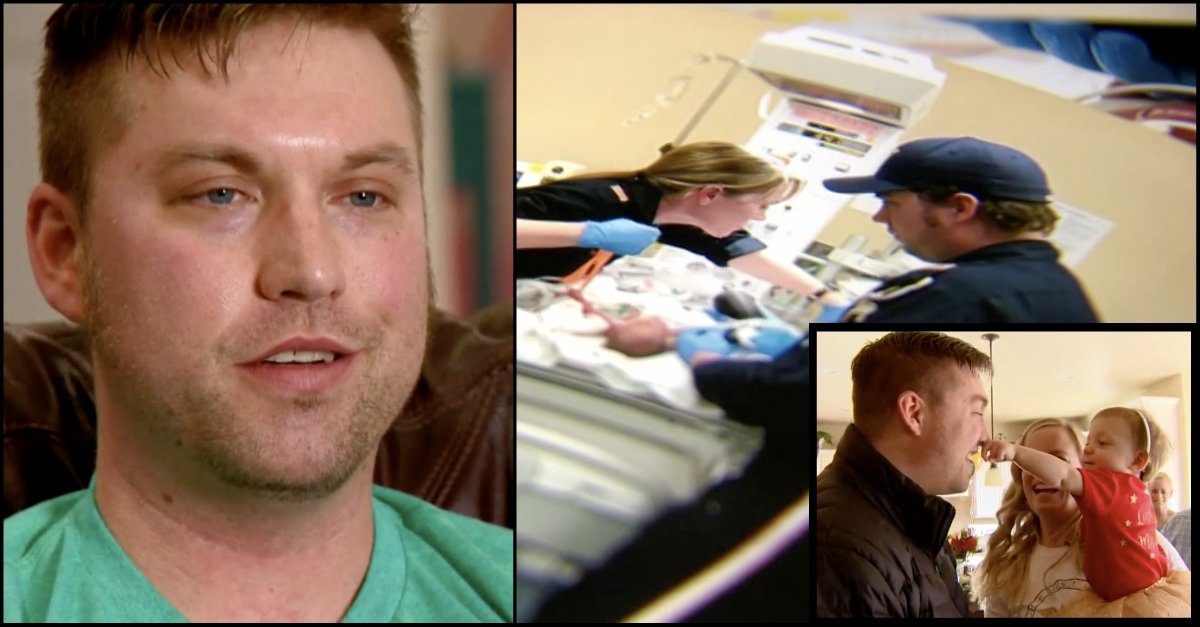 Zach immediately put Addy on the ventilator but it was having no effect on her. As he told KUSA, "I couldn't get her settled in on that breathing machine. Every time I put her on the ventilator, on the breathing machine, she would get worse."
However, Zach's partner noticed that whenever he hand-bagged Addy, she would respond. Hand-bagging is the process of manually pumping air into the lungs of a patient who cannot breathe on his/her own.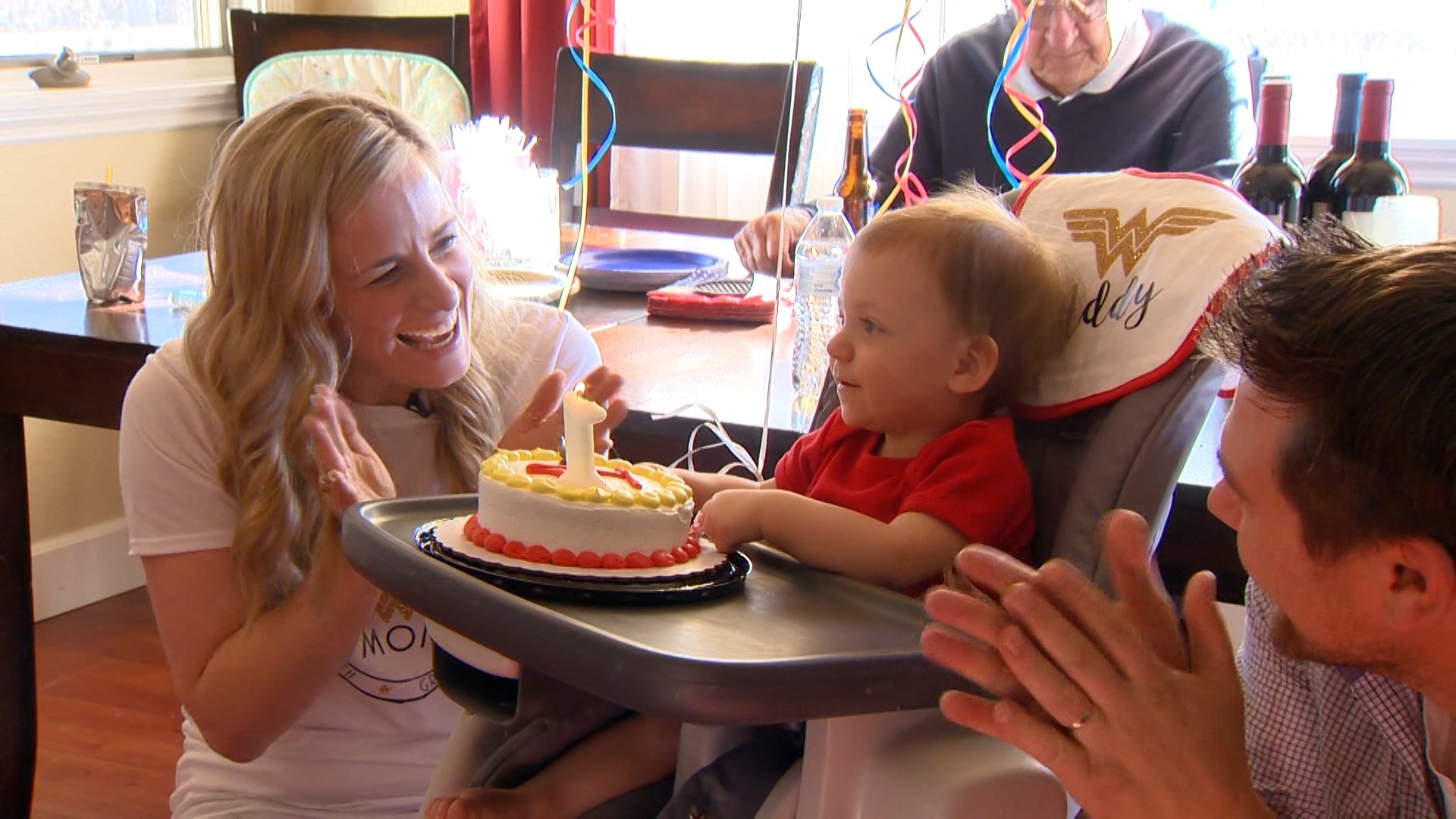 With Addy only responsive to hand-bagging, Zach patiently and desperately worked to keep her alive. He recalled that there they were, in rush hour traffic, and he was breathing for this baby girl. He even made a silent deal, that he would only quit if she quit. And happily, Addy kept up her part of the bargain.
When Addy turned a year old, Zach was of course invited to the party. The first year's birthday is always special and it's a time when relatives and close friends gathered in an intimate setting to rejoice at a baby making it that far. Zach was welcomed into this setting, even if no one else really knew him because Addy couldn't have made it that far without his determination and refusal to give up.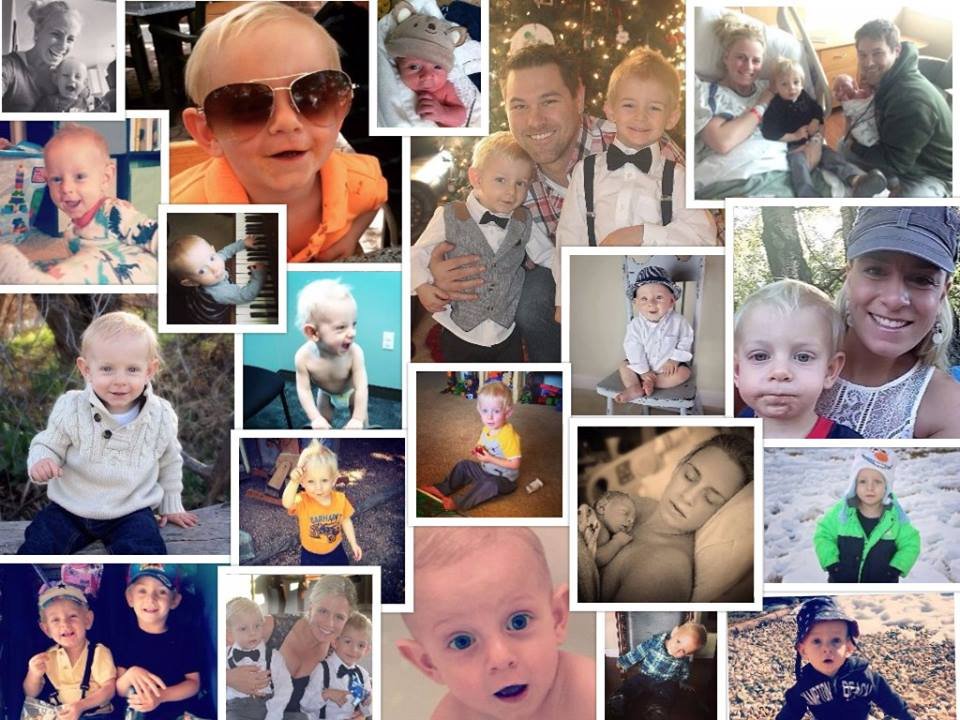 It's truly an inspiring story that would warm anyone's heart. And in a little twist, Zach later revealed that he was working under extra pressure because when he first arrived on-scene at the hospital, he recognized Addy's grandmother. She was his Sunday school teacher. All's well that ends well.
Follow

@smalljoys_of_life
Enjoyed the article? Check out another interesting story below ▼
---

Share this story with your friends and family!
---