Recently, fatal shootings have been taking place in the U.S. Particularly, these unfateful occurrences have taken place on school campuses. Actually, with the most recent shooting taking place in Parklands, Florida on February 14, 2018. Now, with this trend, most parents are wondering about the safety measures they can take to protect their children.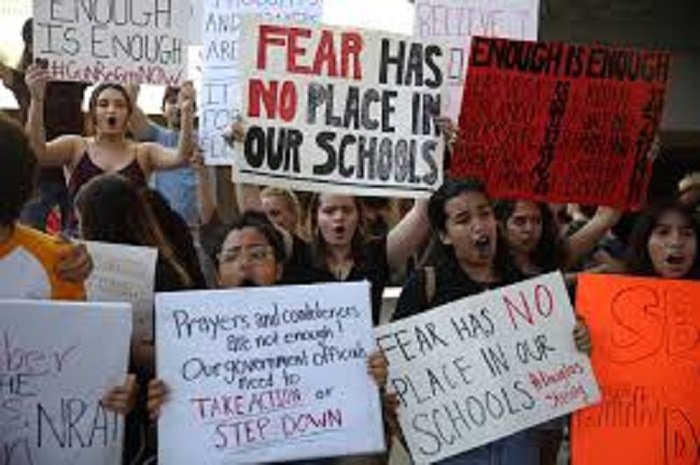 Even though schools have enrolled students in programmes to teach kids on how to maintain safety; still they have not been effective. Apparently, a school like Marjory Stoneman Douglas in Florida was a victim despite enrolling in the safety programmes. Therefore, this has prompted most parents to find a solution that can keep their children safe.
In 2012, Katie Cornelis initiated a doorstop safety hack. This was after 20 children and staff were murdered in cold blood at Sandy Hook Elementary School.
Now, after learning of the shooting at Marjory Stoneman high school; Katie decided to share the safety hack she had invented 7 years ago. At least Katie believed she would be able to save lives and prevent such ordeals from happening in the near future.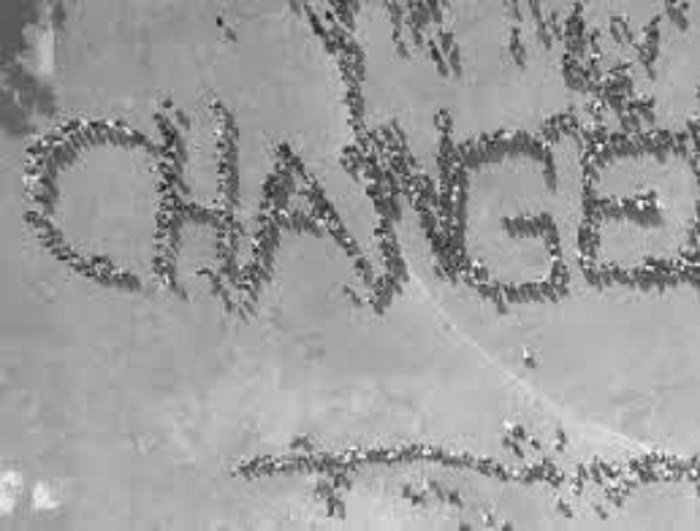 Therefore, she shared her knowledge with her friends on facebook and with no time the world took notice as well. Actually, everyone has been talking about it ever since.
Katie wrote, "After the shootout, I gave both my nieces this little door stops to always keep in their backpacks. It truly pained me when I handed it over to them, and I did not want to scare them but it was out of love and they understood."
So, Katie researched for something that was easy and could easily keep the lives of her nieces safe. Then, she stumbled upon a security expert who advised her to use doorstops. If a gunman shoots at the door the door stops can help to keep the door locked for some time. This can actually give you ample time to find an escape route. Though her humble prayer is that no one ever finds themselves in a situation that they have to use the little safety gadget. However, it plays a very vital role in determining the difference between lives saved and lost in such an unfortunate event.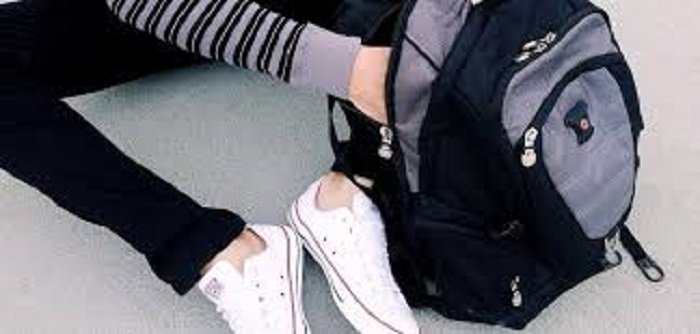 Well, a door stop is cheap and easy to keep in your kids' backpack or even your own purse. Additionally, it can be used to keep doors open such that no one is left behind holding the door while others escape.
Katie says that she feels so much happy and at ease knowing that she can help to keep other children safe.
Katie hopes that this becomes part of the active training teachers give in case there is an active shootout. Although it is heartbreaking to imagine of such an occurrence, it is vital to remain vigilant and informed to avoid casualties and loss of life.
Additionally, it is amazing to see people stepping out to advocate for the need for change. Apparently, if kids are
relying on doorsteps to keep them safe, then higher authorizes need to look around and address this as an urgent matter that needs immediate fixing.
Well, will you be buying some doorstops for your kids? Kindly, let us know in the comments. Also, do not forget to share.
Follow

@smalljoys_of_life
Enjoyed the article? Check out another interesting story below ▼
---

Share this story with your friends and family!
---