The 1950's are commonly referred to as the golden era of the U.S. history. Despite the threat of nuclear annihilation, the looming Cold War, and racial segregation, many still believe these times to be full of happiness and prosperity.
While there are many black and white photos to confirm that, color photography was still relatively new to the scene at that time. Still, even though such hobby was costly, some people had the honor to take photos in color.
Many of these are nowadays being collected by Denis Fraevich, a New Yorker who enjoys bringing the golden era back to life through the photos. "The pictures were found at auctions, flea markets and yards, digitized and posted on the Internet," Denis explained.
"Someone's happy life, someone's dreams, important events, holidays and travel, for some reason were thrown into the garbage and became penny goods in a neighborhood sale. Seeing this is incredibly sad, but thanks to enthusiasts who buy and digitize old slides, we can raise the curtain of time and look at that era through the eyes of ordinary Americans," he continued.
In Denis' search for the perfect photos, he often comes across historical buildings, classic standards, and of course cars. "I am amazed at how often a car is present in the frame," Denis said. "They obviously occupied a much more important position in the life of an American than in our time. Today, it is much less likely that someone would take pictures of their car or television."
If you feel like doing some investigation of your own, start off by checking out the pictures from the 50's that we've gathered for you below!
#1 Alabama, 1956 – Colored Entrance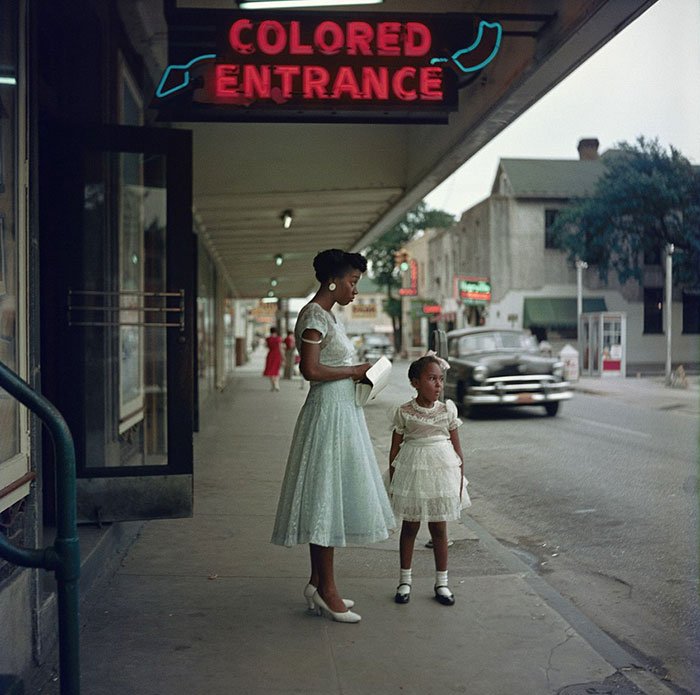 Gordon Parks
#2 NYC, 1958 – How To Be A Lady 101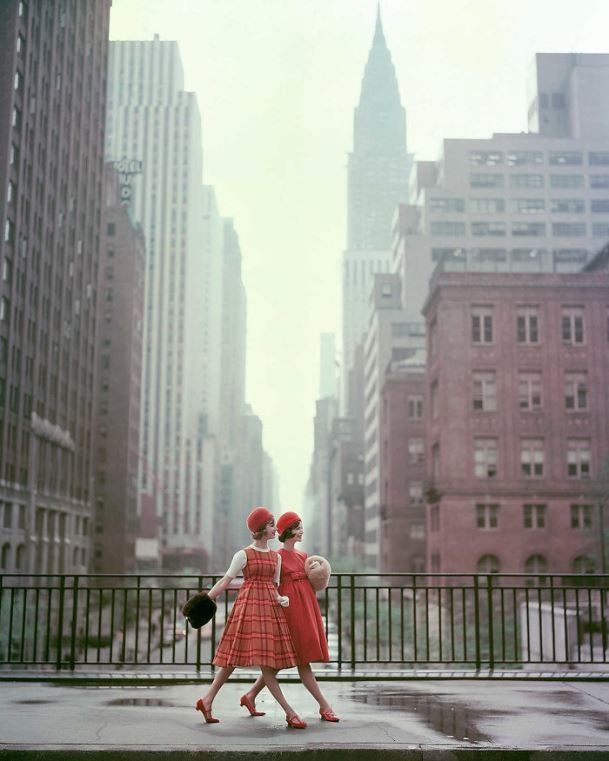 Sante Forlano
#3 "My Very Cool Grandpa In The 1950s Holding A Fish, Smoking A Cigarette, With A Book Tucked Into His Pants And Cigarette Pack In His Sleeve"

schants
#4 "A Drink, A Cigar And Not Giving A Good Goddamn, 1950s"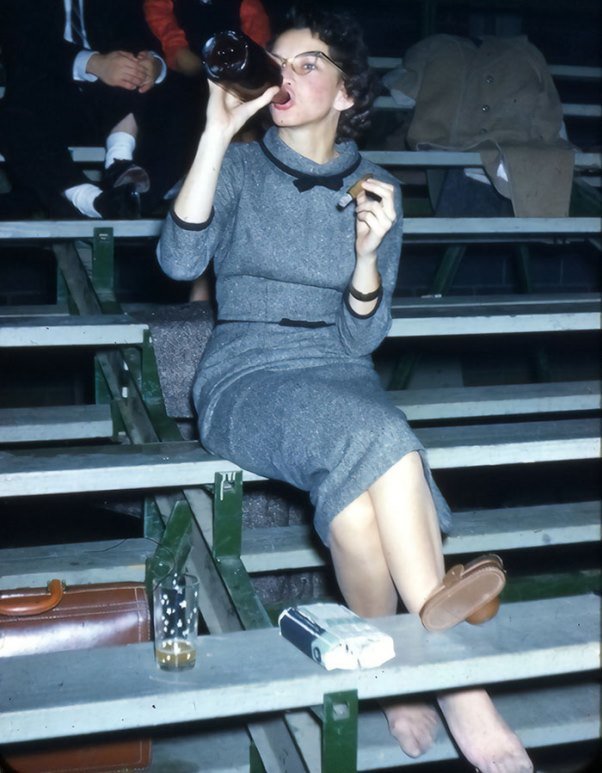 B_Underscore
#5 "An Officer With Hot Foot Teddy, The Real-Life Inspiration For Smokey The Bear, 1950"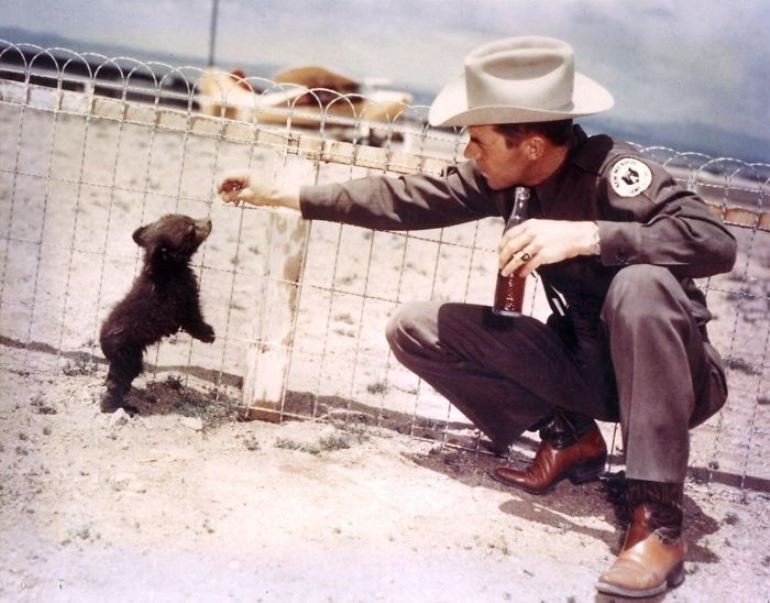 DillyDylan
#6 Daytona Beach, 1957

J.Baylor Roberts
#7 Alabama, 1956 – Store Front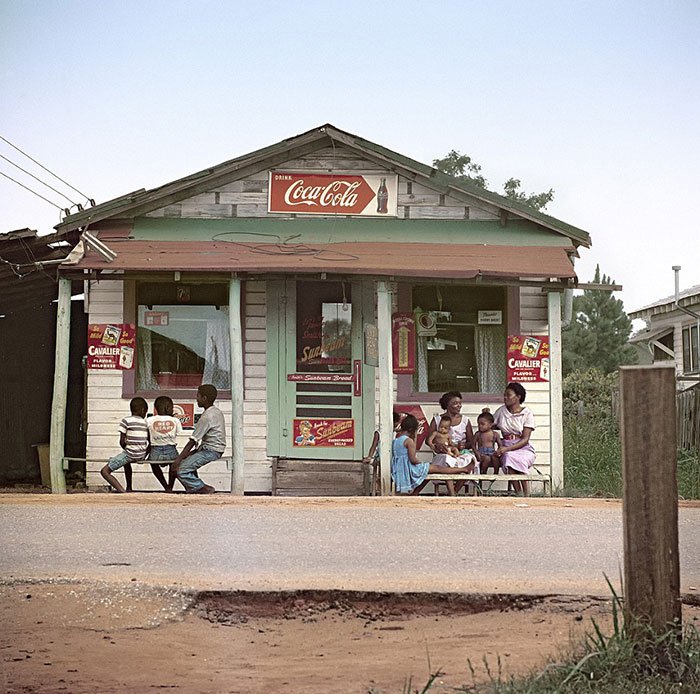 Gordon Parks
#8 Child In A 'Car Seat'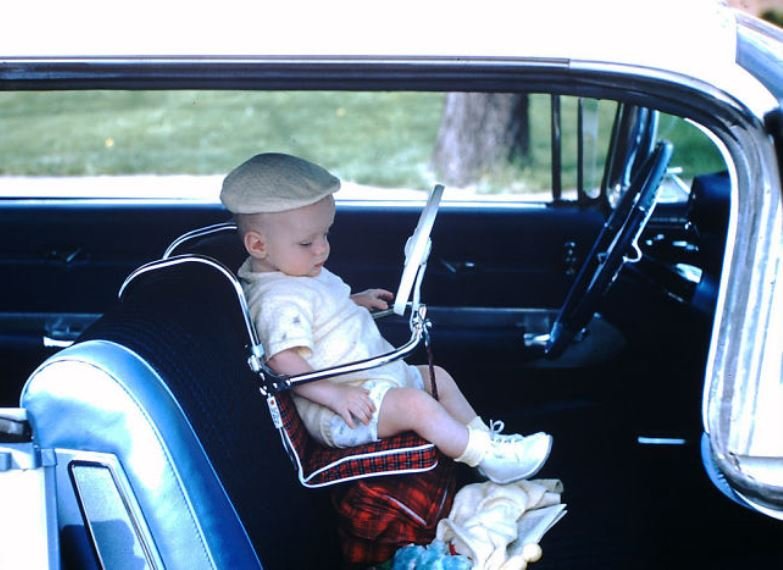 #9 Lady In Red And A… TV?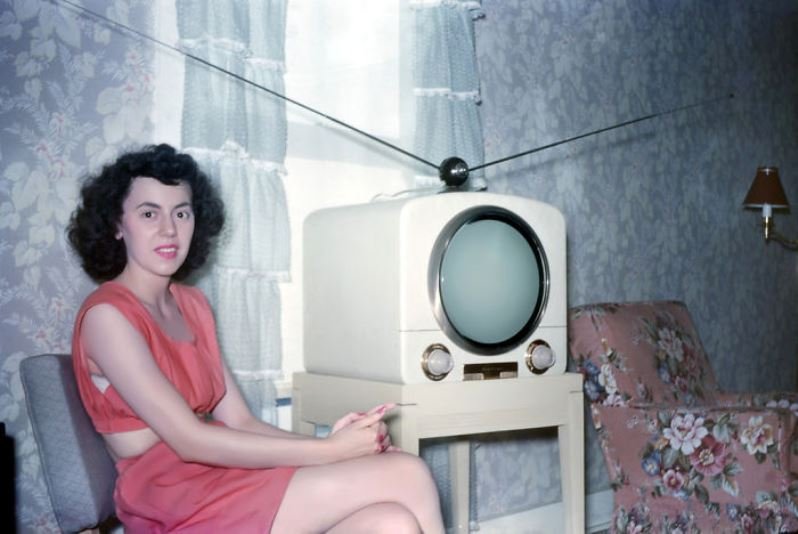 #10 "My Grandmother, 1954"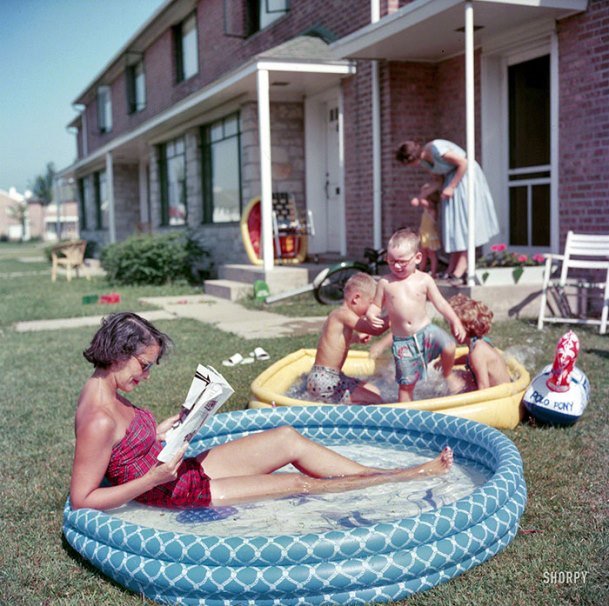 ktbird7
#11 Alabama, 1956 – Children's Tea Party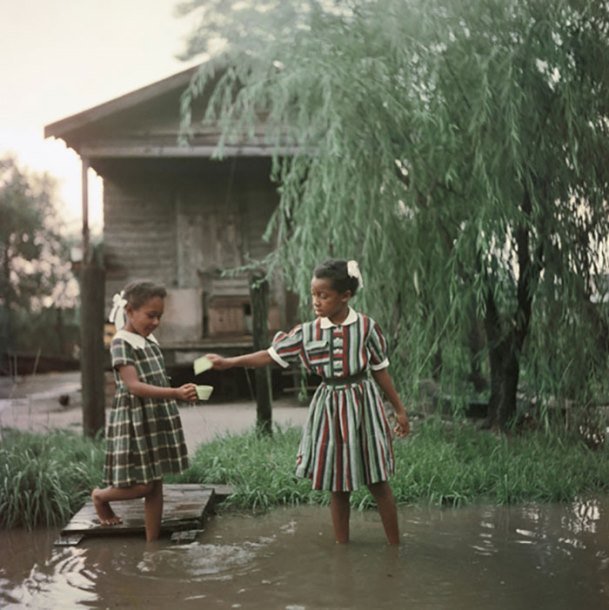 Gordon Parks
#12 "My Grandpa And His Older Brother Dated Twin Sisters For A Time During The Early 1950's. This Is Them Having A Lunch Date In Central Park, New York City"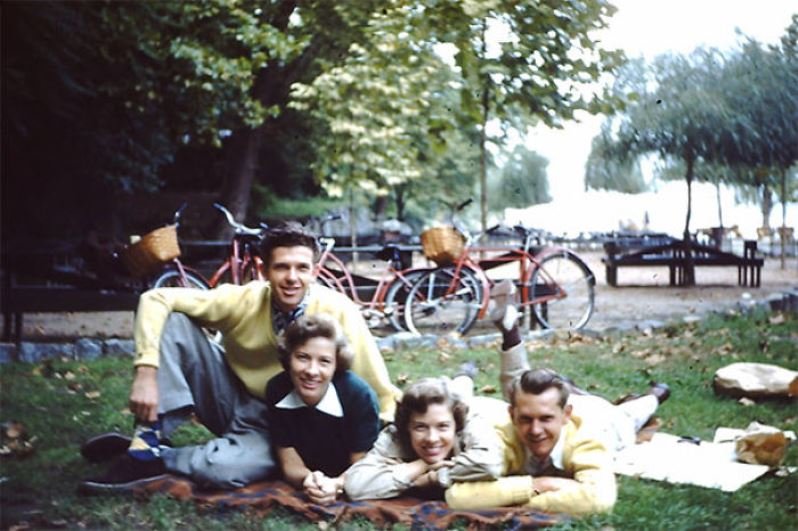 channyp1
What do you think of the 1950's? If you liked the photos that we've gathered, please don't hesitate to SHARE this post with your loved ones!
Enjoyed the article? Check out another interesting story below ▼
---

Share this story with your friends and family!
---