An incredibly rare polka dot baby Zebra was seen at Matira Bush Camp in Maasai Mara national reserve. Internet users were on fire after seeing the mesmerizing photos of the unique animal!
As if regular Zebras and hanging out with friendly horses are not good enough, the world just gave us a baby Zebra with white spots instead of stripes!
The rare baby Zebra has won millions of hearts all over the world as pictures of the animal went viral.
And maybe, this creature might help people solve the question whether zebras are white with black stripes or black with white stripes.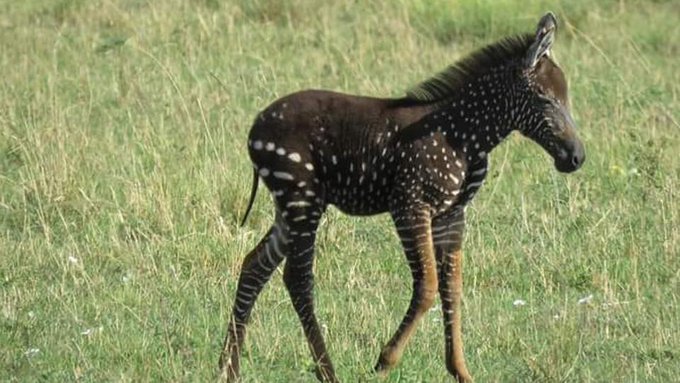 Xpose Trophy Hunting wrote on Twitter: "He's on a reserve in Kenya, a country that banned hunting 40 years ago, and stood up against the Southern African countries at CITES to ensure their demand for ivory sales was rejected. Kenya needs our support and our tourism $. Take a trip to the Mara and see this foal!"
Twitter user Big Cats replied: "Absolutely beautiful I hope he is kept safe being on a reserve does not guarantee his safety from Trophy Hunters, Cecil the Lion was on a reserve and even had a collar on, that didn't stop that Ass from the U.S. from killing him."
The rare zebra was photographed by Antony Tira and Rahul Sachdev, who also happen to be tour guides.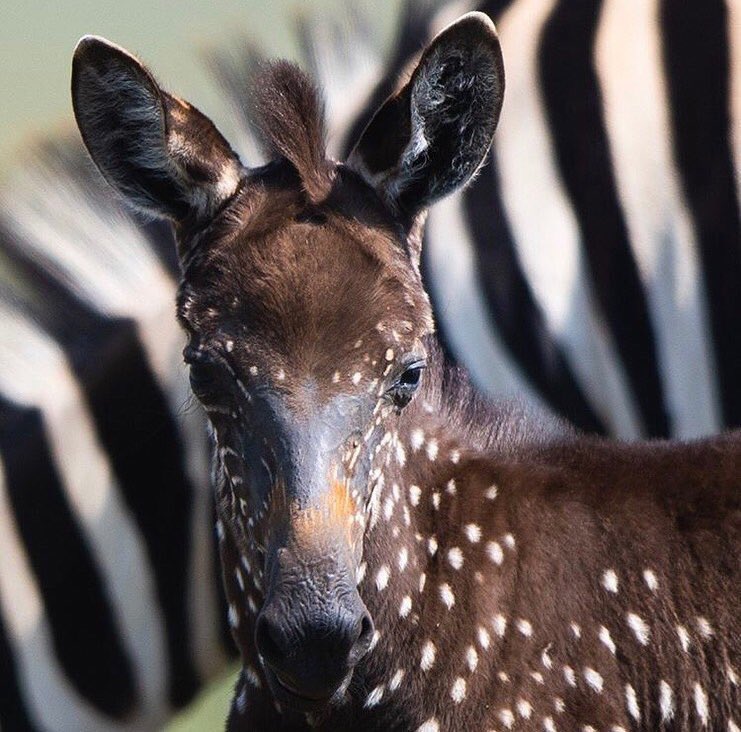 Antony said he first thought the zebra had been painted for migration purposes of migration tracking. But after looking closely, he realized that the animal had a melanin disorder.
"The zebra has a rather amazing dark color due to a genetic abnormality linked to the amount of melanin, affecting the pigmentation of the fur," he said.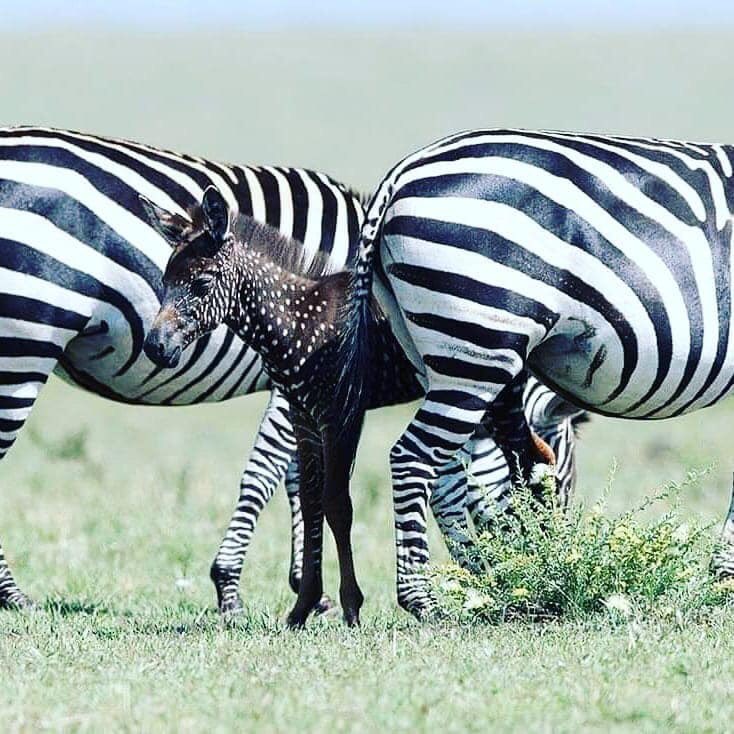 Tour vans surrounded the scared animal, and according to the Mara tour guides and drivers association secretary, the animal created 'an additional wonder' for international tourists visiting the reserve.
What are your thoughts on this? Let us know in the comments section and SHARE this post with your family and friends!
Recommended Video For You!
"Horse Befriends Rabbits In Incredible Footage"

Video Credit: Rumble