Do you ever feel tired of listening to the same old recycled rhymes whenever you turn on the radio? As it happens, Eminem feels your pain.
In an attempt to prove that rappers keep using the same rhymes over and over, this 45-year-old Detroit-based rapper teamed up with The Alchemist and Mr. Porter & Royce Da 5'9″.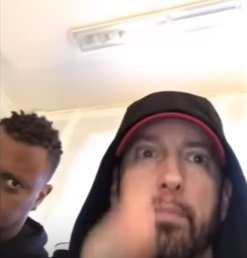 YouTube
Together, the musicians battled against the lazy, clichéd lines in a live-stream video.
Watch the Video Below
They had some hilariously accurate and world-weary advice for other hip-hop artists that will take over the scene in the future.
During the stream, Marshall Bruce Mathers III ripped into too often tossed out lines including "I'm a pimp walking with a limp."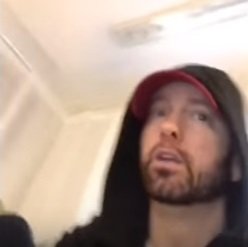 YouTube
"If you have an emergency, it cannot be with an urgency. And if it is with an urgency and you are rushed to emergency surgery, you cannot be burned in third degree," he said.
"And if you're gonna murder me, it cannot be like you never heard of me. You have to know me," he continued.
After that, Eminem advised their fans: "You cannot be a mobster, and eat lobster. If you are a mobster, stay the f*ck away from lobster."
Mr. Porter was also not free of advice. "For anybody that wanna start a war, and you wanna drop a bomb, it cannot be on Vietnam. Vietnam's already over," he expressed.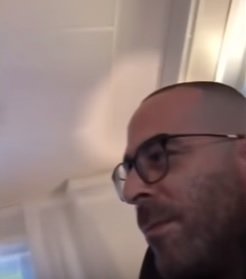 YouTube
Following his advice, the rappers discussed the Dos and Don'ts in hip-hop bomb dropping.
"If you're getting brains from a girl, there's no way you can become smarter than that. You cannot become smarter from brains," The Alchemist said after moving into the medical advice sphere.
Other vital lessons included not getting knowledge from college, not using skills to pay bills, and not telling the truth in the booth.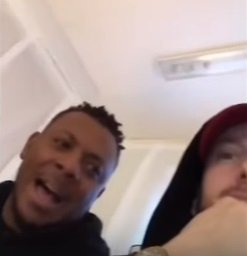 YouTube
Silent violence, quiet riots, and the temperature of your jewelry also made it to the stage.
"What if it's 90 degrees outside and you've got jewellery on? You're f*cking hot, stop lying. You ain't cold because you've got jewellery. That's a lie. Stop lying to the people," Mr. Porter exploded.
"If you're gonna be lyrical, you better stay the f*ck away from miracles. No miracles." Eminem added.
What do you think of the rappers' advice? If you agree, make sure to SHARE this post with your friends!
Recommended Video!
"This Is What Your Underwear Says About Your Personality"
Enjoyed the article? Check out another interesting story below ▼
---

Share this story with your friends and family!
---