For a woman, battling day and night in the office or preparing meals for her family over and over again is not the hardest part of life. These are the things she can easily do. She can even fight a tiger if it comes to that but there is one thing no woman will ever be capable of.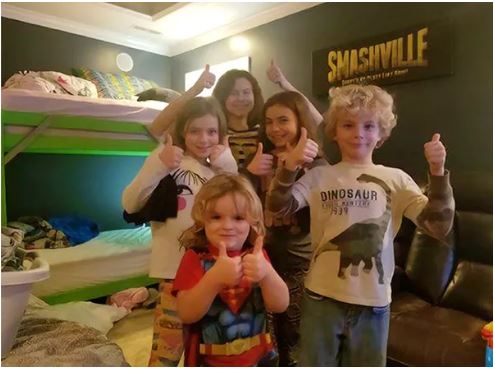 The one thing that women all around the world love are shopping. And the one thing they are never able to do alone is again shopping. Shopping can really be a tough job at times.
Especially when you decided to go alone. We women are always confused about what looks good on us and what does not, what makes us look fat and what makes us look even more in shape than we already are.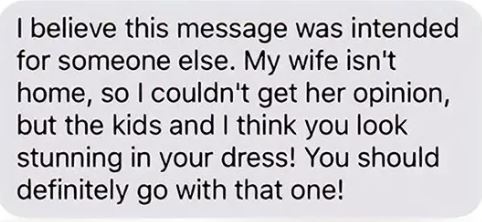 The same happened to this woman who probably went out alone to shop a terrific dress she needed to wear on an event. Of course, she found a dress that looked terrific on her. But you know how women are, they can never buy a dress without a second opinion even if they look like a goddess in that.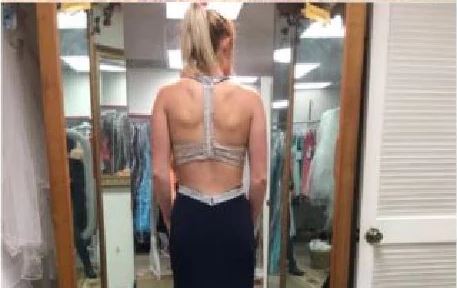 Well, she needed someone to approve the dress so she clicked a picture of her wearing the dress to send it to someone she knew. But mistakenly she sent the picture to a complete stranger named Tony from Tennessee who is a father of six.
The woman who sent the picture was Syd. She did not realize that she has sent the picture to the wrong number until she received the most amazing reply.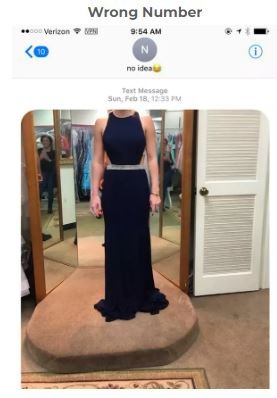 The man on the other end of the message knew that the woman was looking for help. Rather than just telling her that it was a wrong number he texted her something else.
He played a little and texted Syd a picture of his kids who approved of the dress.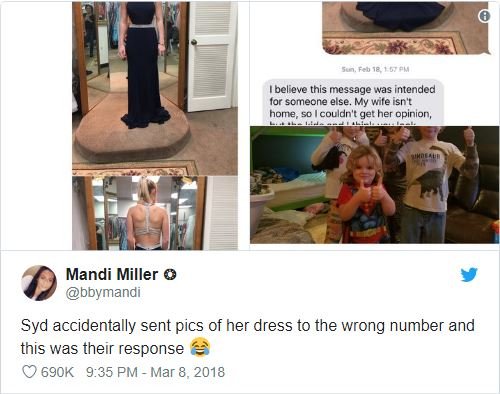 One of Syd's friend took screenshots of the chat and posted it on Twitter where it got a lot of attention. When Tony saw it, he wrote that his 2nd youngest son was not in the picture because he was taking chemo sessions.
One user on the same post shared a link to his son's go fund me page and Tony was able to raise enough money to get his son a better treatment because of it.
Share this post with your friends and family.
Recommended Video!
"Simon Cowell Has Donated £50000 To Support Zac Oliver For His Treatment Of Extremely Rare Cancer"
If you liked this post, we would love to hear from you:)
Enjoyed the article? Check out another interesting story below ▼
---

Share this story with your friends and family!
---