Life doesn't get much better than combining the tastes of traditional paella (rice dish) with the rich, fulfilling flavor of saury. While the saury paella remains most popular in Japan, people from all around the world are wondering how to prepare this delicious dish at their homes.
The saury, also known as Mackerel Pike, is one of the most economical fish inhabiting the Pacific. For that reason, it is commonly added to various Japanese seafood dishes. Besides its abundance, the fish is also extremely versatile, making it easy to prepare it in various ways. On top of that, it is also very delicious and healthy.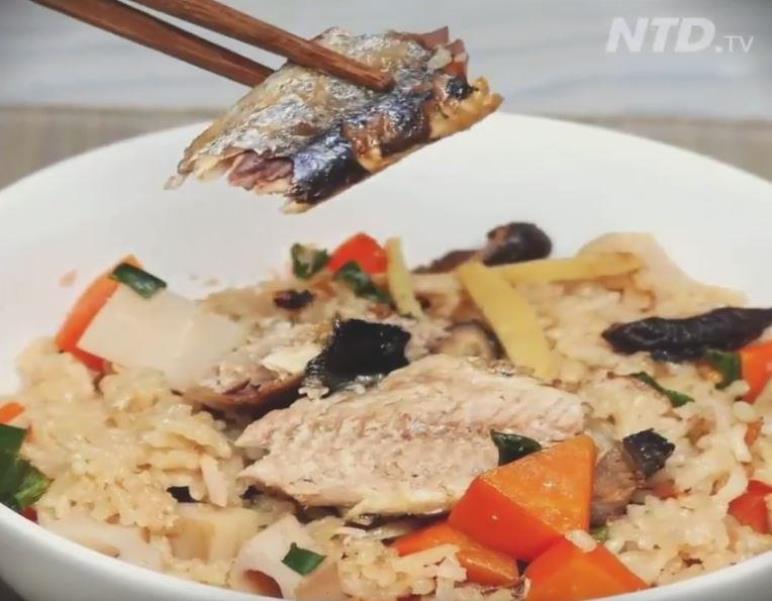 NTD Taste Life / YouTube
Without further ado, let's get down to business and learn how to cook a dish worth remembering!
Ingredients:
– Pacific Sauries (2)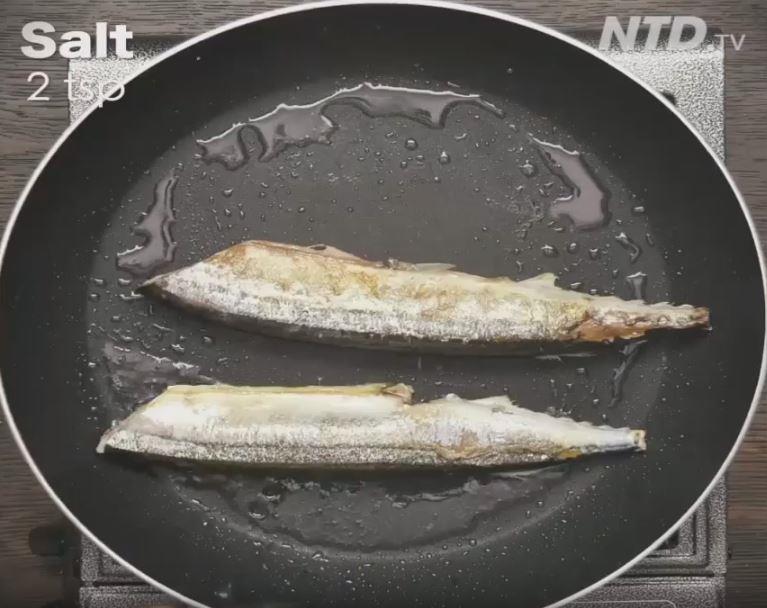 NTD Taste Life / YouTube
– Rice (2 cups – must be suitable for making paella)
– Water (1 ½ cup)
– Salt (2 tsp)
– Mirin (2 tbsp)
– Soy sauce (3 tbsp)
– Cooking wine (2 tbsp)
– Dashi (1 tsp)
– Ginger (1" piece)
– Umeboshi (1)
– Lotus root (1)
– Carrot (1)
– Shiitake mushrooms (5 – 6)
– Spring onion greens (1)
– Olive oil
Preparation: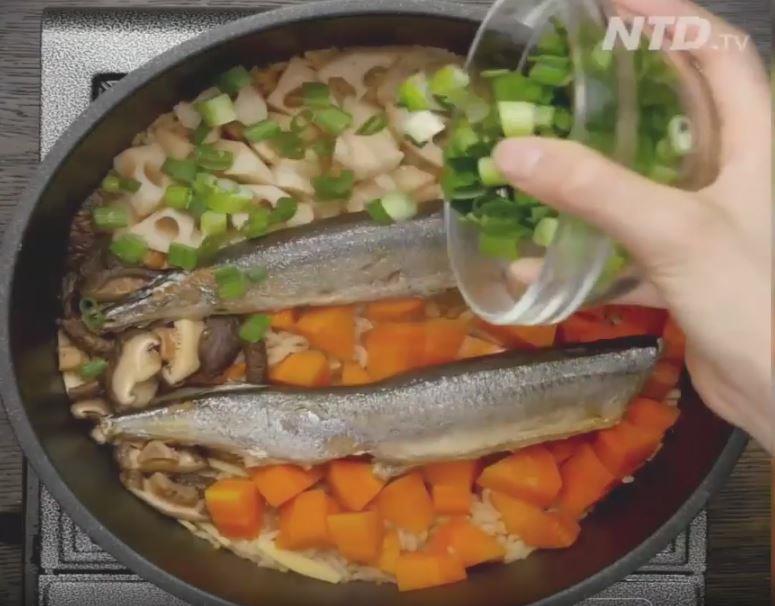 NTD Taste Life / YouTube
Wash the rice and soak it for 30 minutes.
In the meanwhile, cut off fish heads and tails, slit them across the length, remove their insides, and wash them thoroughly.
Add a tablespoon of oil in a non-stick skillet and fry the fish for a few minutes on each side until they are slightly brown. This is also the right time to season them.
Place the drained rice in a big saucepan and add water, soy sauce, mirin, dashi, cooking wine, umeboshi, and ginger juliennes. Stir well.
Chop the carrot and lotus root into cubes and place them on top of the mixed rice pot. Proceed to add chopped mushrooms as well. Lastly, gently put the two sauries on top of the vegetables. Don't stir.
Cover the pan and bring the insides to a boil. Then, reduce the heat to a minimum and allow it to simmer for around 20 minutes. Avoid lifting the cover.
After 20 minutes, add chopped spring onion, cover it, and let it sit for another 10 minutes.
Serve while hot for ultimate pleasure!
Are you excited to give this dish a try? Let us know how it works out for you and don't forget to SHARE this post with your friends!
Recommended Video!
"11 Benefits of Vick's VapoRub That You Didn't Know"
Enjoyed the article? Check out another interesting story below ▼
---

Share this story with your friends and family!
---