Pups are adorable. They are so entertaining and sometimes make you laugh without even trying.
Watch the pup fighting with his own mirror image
Video Credit: Rumble
This adorable puppy was filmed fighting with his mirror image and the video will make you laugh out loud.
Huxley Finn spotted a mirror and saw his own reflection. He thought it was another puppy and started fighting with him.
The pups had a showdown and the video was posted online that left everyone in stitches.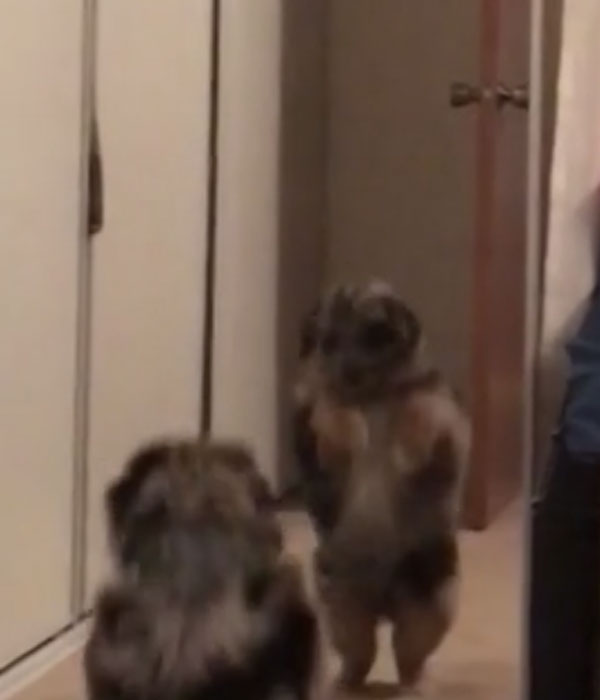 The way this adorable pup fights with his mirror image is so cute and funny at the same time. People laughed out loud at the way this pup fights with his own reflection in the mirror.
The video instantly went viral after it was posted online and got thousands of likes and comments.
But, this is not the first time a pup has reacted to its reflection in the mirror. There are so many hilarious videos of pups reacting to their reflection in the mirror.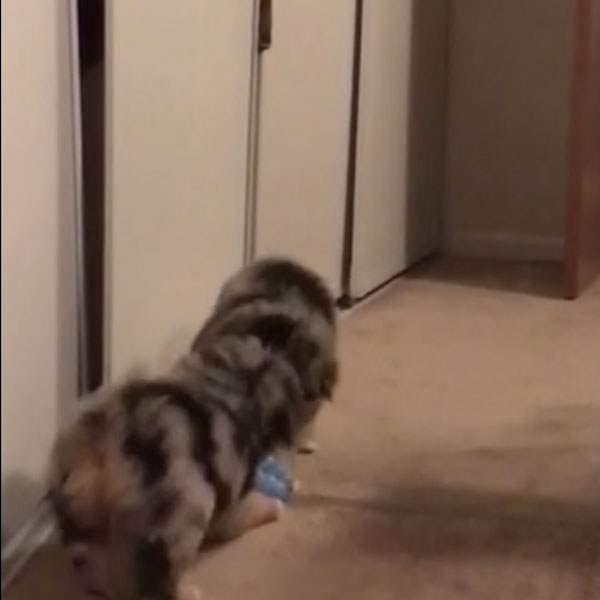 Pups' reactions after seeing their reflection in the mirror are always so funny. Another video shows a pup seeing his reflection in the mirror and thinking who is that puppy in the mirror?
He tries to figure out who this second pup is for a few seconds but fails to do so.
The hilarious video was shared online and received thousands of comments as one user wrote: 'I could watch that forever, gotta love the goldens, hands down the cutest pups' while another said: 'Aww he thought there's another doggie'.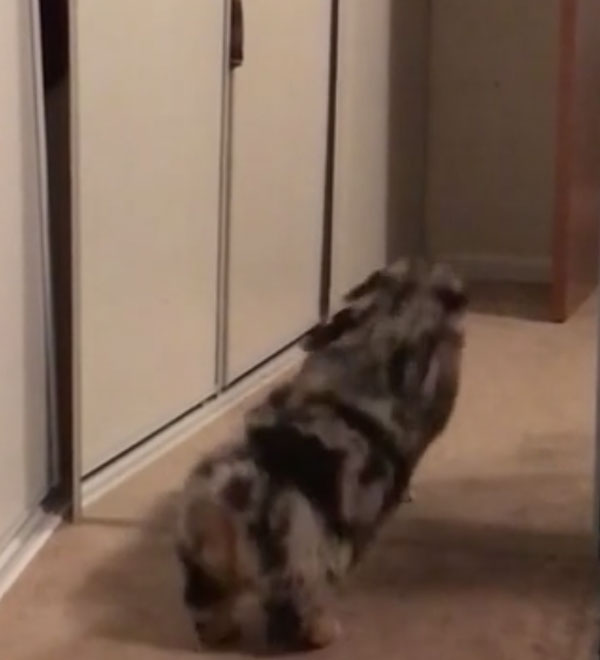 The third one commented: 'He jumped back from his own lick… then looks at his reflection like he got disrespected or something'.
Did you like this pup's adorable reaction seeing his reflection in the mirror? Share this video with your friends and family to make them laugh.
Recommended Video For You!
"Dog Has Hilarious Reaction To Cat Snapping At Her"