LIKE OUR PAGE

Lately, Entertainment News focused its spotlight towards once again the Royal Family as Prince Harry and now fiancée Meghan Markle announced their engagement. They plan to be married spring of 2018.
Prince Harry and Meghan Markle were engaged last Tuesday morning, in front of a bunch of reporters at the Sunken Garden, Kensington Place. Actually, the couple got engaged earlier this month but decided to keep it within the family until this day. Soon after the big reveal, the couple sat down with BBC News for an interview.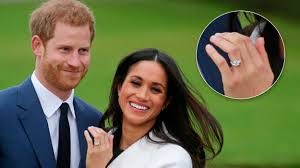 They were asked questions like how they met, how Meghan handles the fact that she's about to enter the royal circle, and most importantly, what would have been Princess Diana's thoughts on the wedding.
How they met: Harry and Markle were set up by a common friend. On the previous night, Markle said she only assured one thing about the guy. "The only thing I asked her when she said she wanted to set us up, was 'was he nice?' If he wasn't kind, it didn't seem like it would make sense,"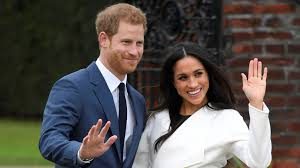 Markle also embarrassingly admitted that before meeting Harry, she didn't really know much about the Royal Family being American and all.
After that first meet up, Harry was leaving for a camping trip in Botswana and soon enough convinced Markle to join him. "..we camped out with each other under the stars… she came and joined me for five days out there, which was absolutely fantastic." said Harry in the interview.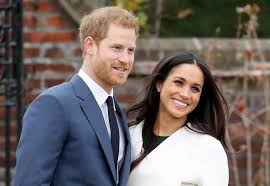 When Harry cracked the million-dollar-question, she immediately said "yes" and didn't even wait for the ring. "I said, 'can I give you the ring?' she said 'Oh, yes, the ring.' It was a really nice moment. Just the two of us," Harry told BBC.
Eventually the topic went to what could have been Princess Diana's thoughts on Harry's engagement. Princes Diana, Princess of Wales, Harry's mother, died in a car crash around 20 years ago. Harry said that his mother would have been pretty excited too and how he wished to have told her himself.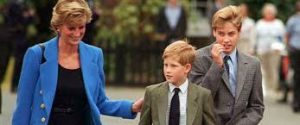 He and her mom were "thick as thieves." as per Harry. "I think she would be over the moon, jumping up and down, so excited for me." he described his mother. "But then, as I said [she] would've probably been best friends with Meghan," he added. "It is days like today when I really miss having her around and miss being able to share the happy news, but with the ring and with everything else that's going on, I'm sure she's with us, jumping up and down somewhere else,"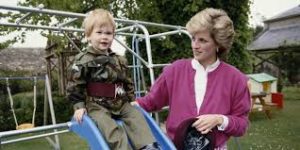 The Princess of Whales was well-known for her charity works. "I would like to be a queen in the hearts of the people." she said. Harry's philanthropy and works of charity shows footsteps of remarkable resemblance. It can be said in confidence that whatever big decisions he makes, her loving mother will always stand behind him.
Send us your thoughts. Share, Like, and Comment on Facebook.
LIKE OUR PAGE