The miracle baby who was born three months prematurely and weighed only 1lb 5oz at birth is continuing to defy all odds.
George the "Little Warrior", who was born the size of a syringe, was given grim chances of survival on five different occasions after he contracted deadly meningitis and developed sepsis. Against all odds, however, George has beaten death and baffled the doctors.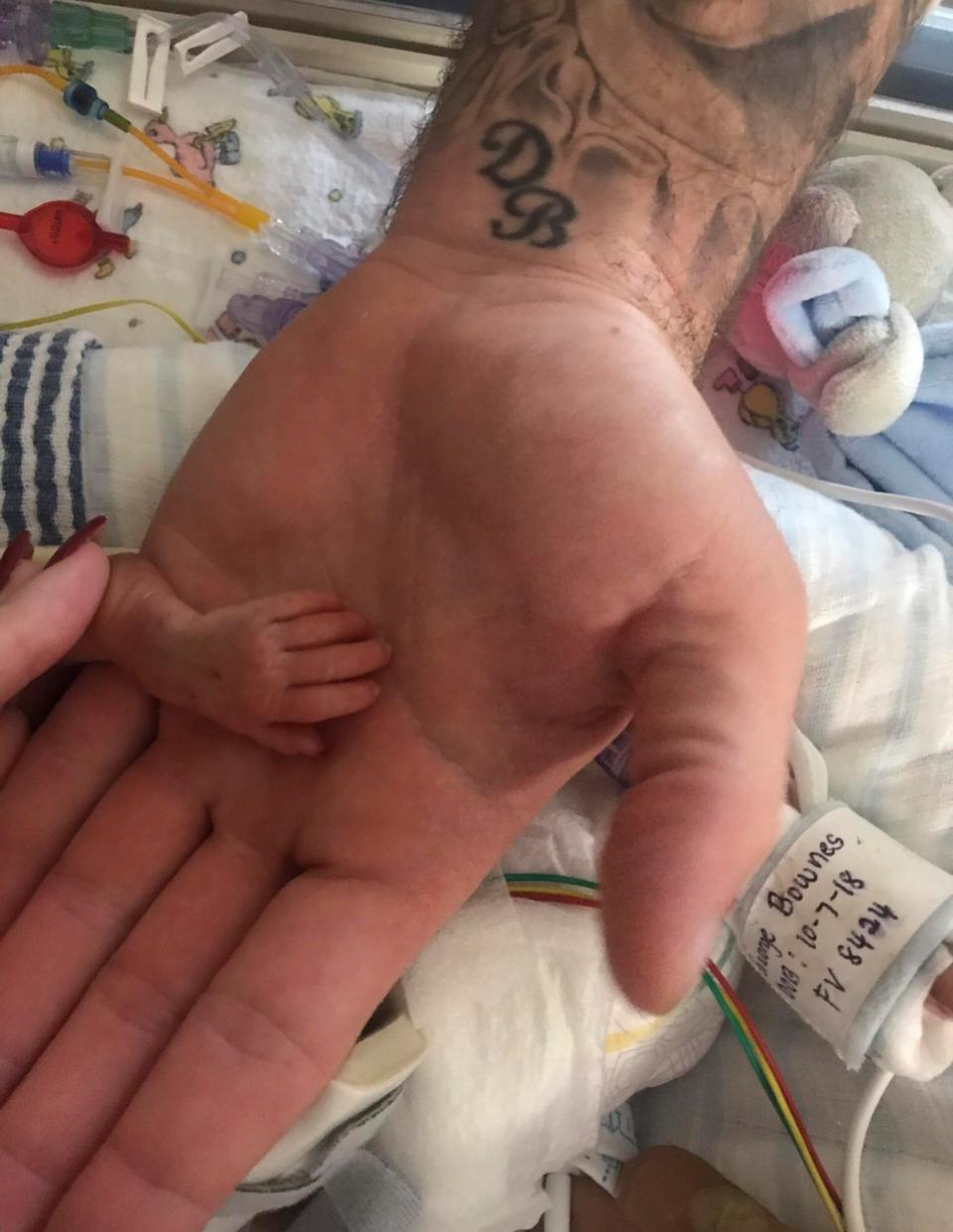 25-year-old Nottinghamshire-based Hanna Rose gave birth to her little hero three months prematurely last year.
While the newborn was placed in intensive care for six months, the doctors informed his parents that he would most likely die after he contracted meningitis and sepsis.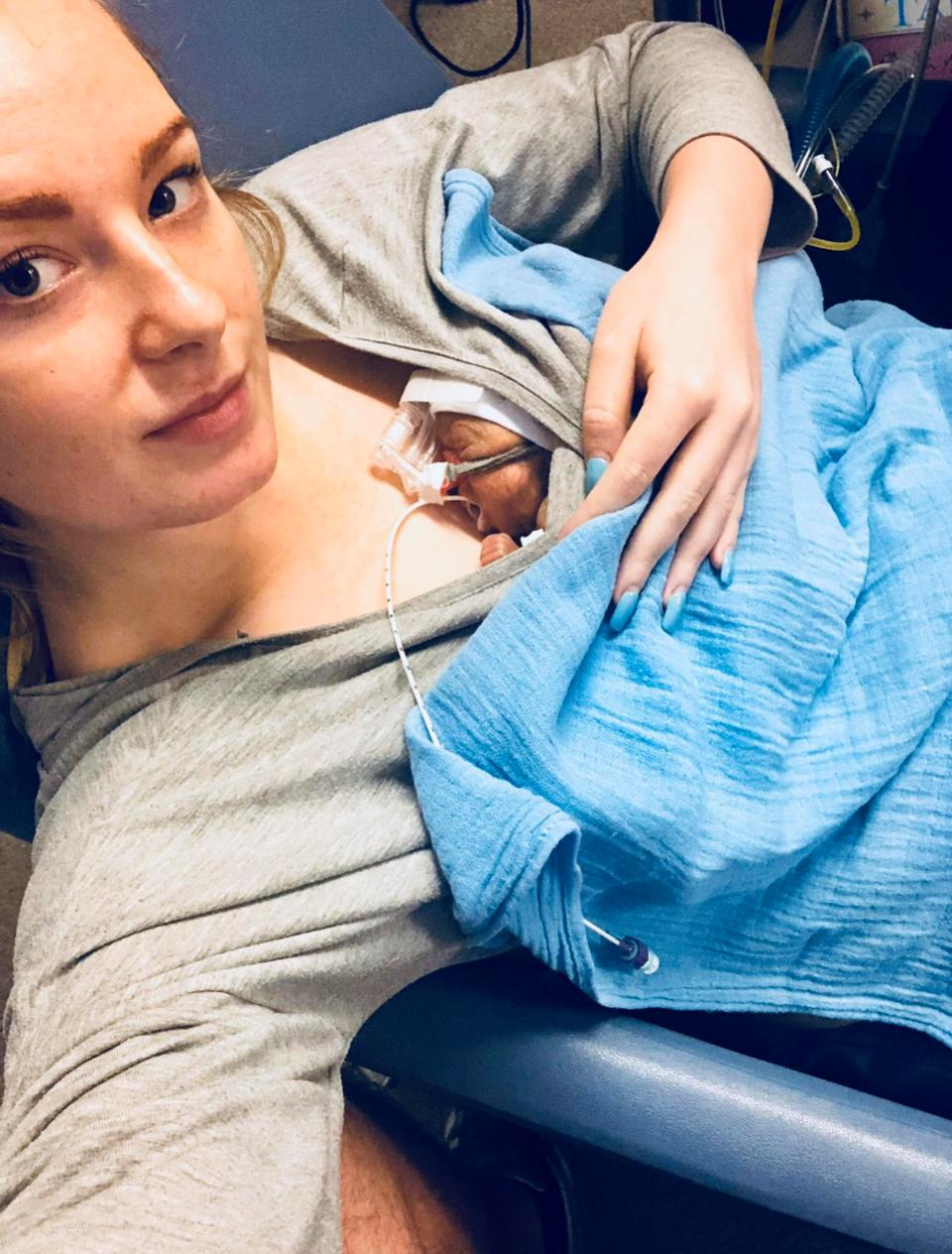 Against all odds, however, George has pulled through and made a miraculous recovery. Months of the ordeal and 20 blood transfusions later, George is finally at home with his parents.
"I was convinced he was going to die so it's truly a miracle that he's here with us," Hanna, who works as a care worker, said.
Before Hanna and her partner could hold their little one, however, George had to remain under constant watch in a specialized incubator.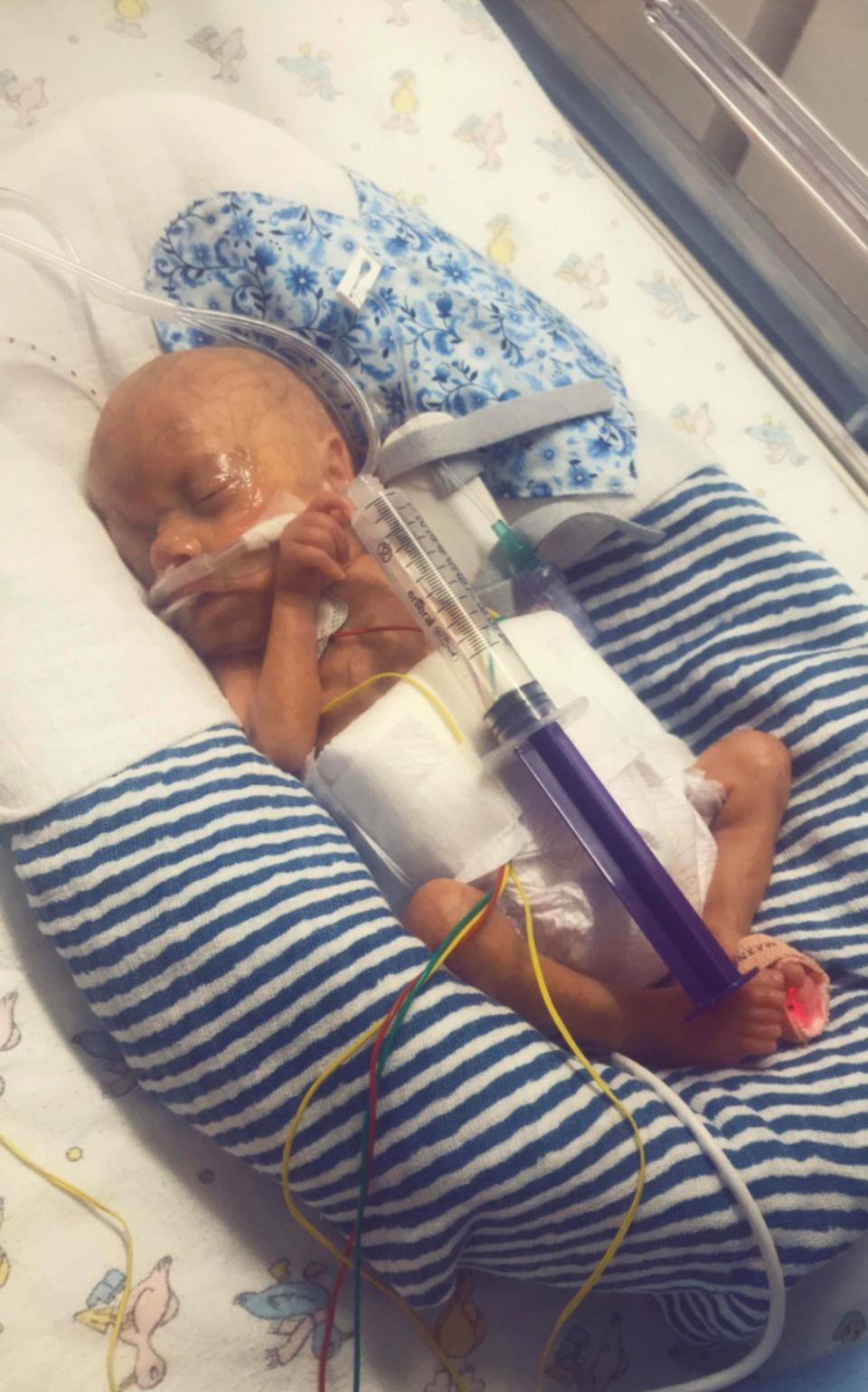 "He was given immediate surgery. We couldn't touch him because he was born with transparent skin," Hanna said.
The Little Warrior was born with necrotizing enterocolitis (NEC), a serious condition that causes part of the bowel in newborns to die.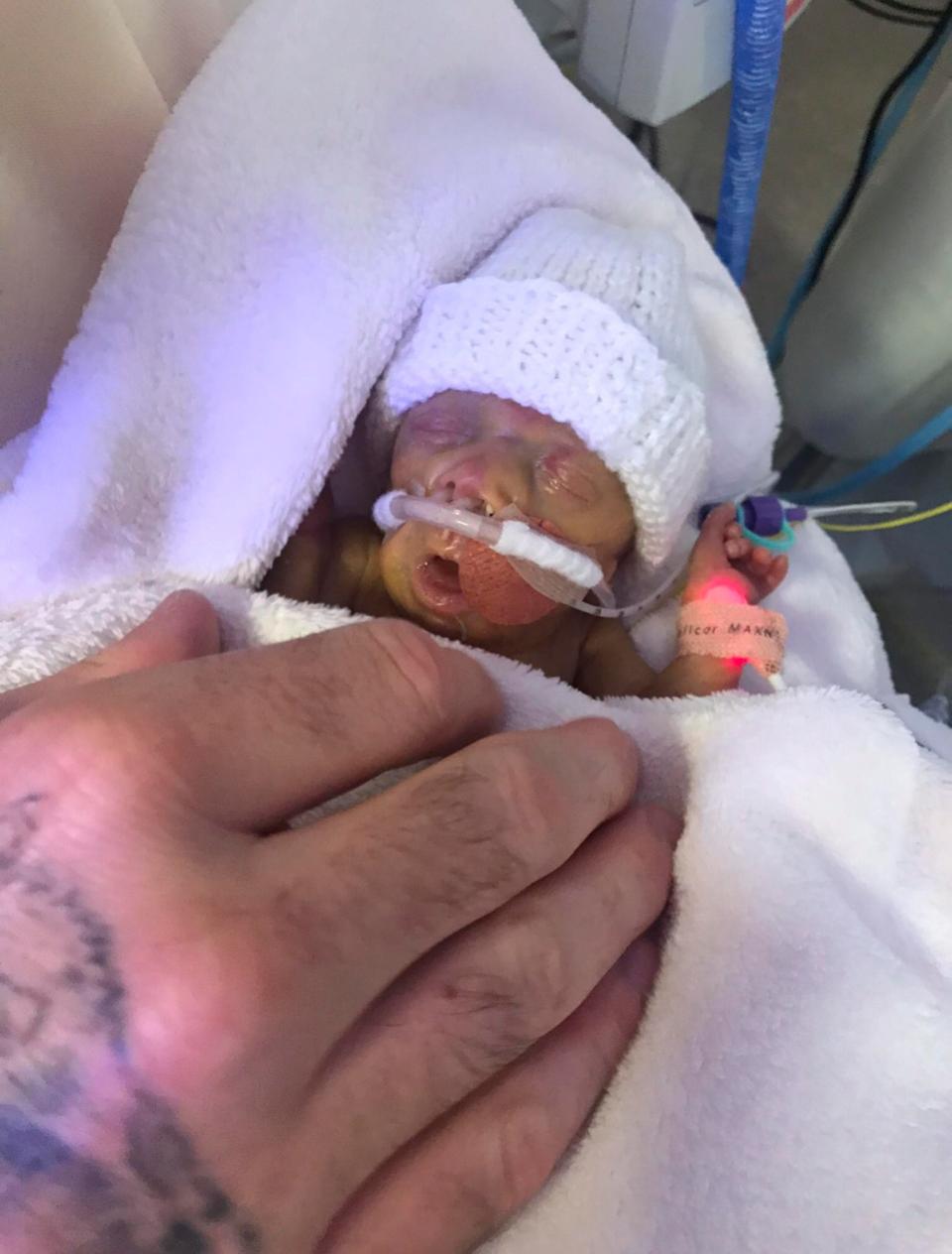 While the doctors were operating on him, the baby lost 40% of his blood. Due to his premature birth, he also contracted meningitis and sepsis.
Despite the doctors telling the couple they have never seen any baby with an infection as severe as George's survive, the baby boy's vital signs started improving after the parents had already asked the chaplain to bless him.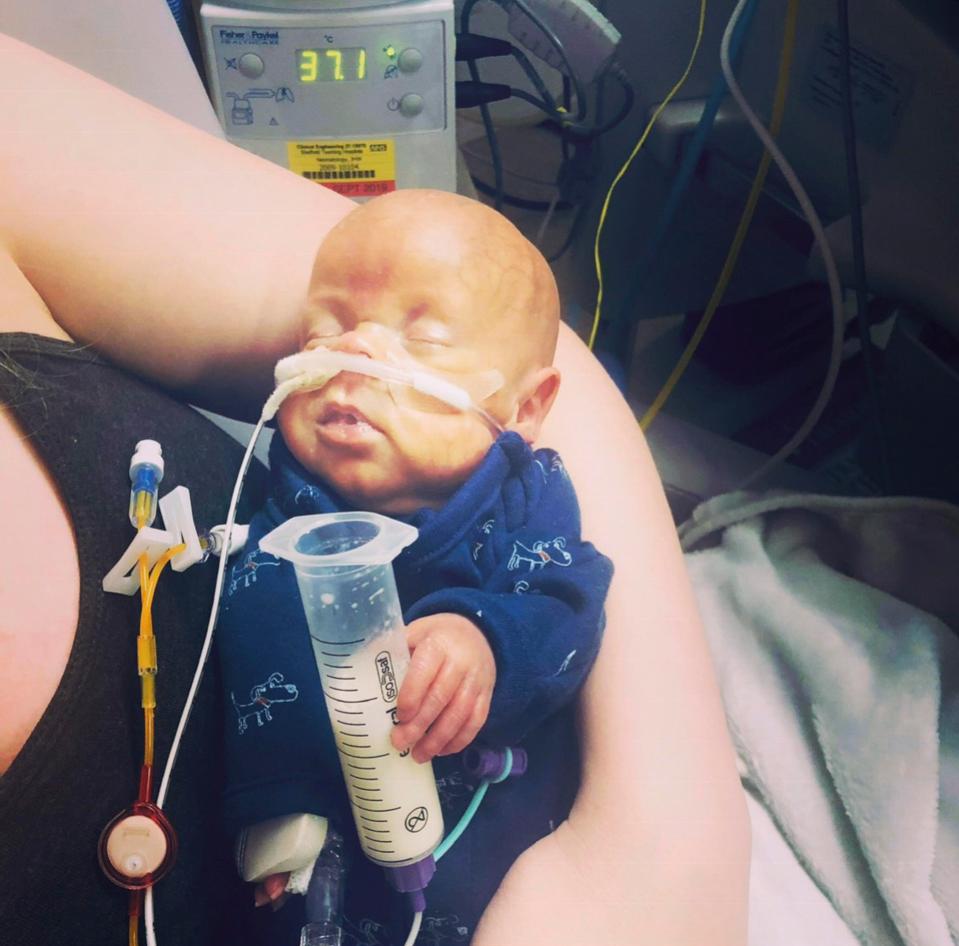 While young George, who now weighs over 6 pounds, is still facing his 7th heart surgery this year, his condition has finally improved enough for him to stay at home with his mum and dad.
What are your thoughts on this miraculous recovery? Let us know in the comments and don't forget to SHARE this inspiring post on Facebook!
Recommended Video – "This Mama Dog Watching Over Her Premature Pups Inside The Incubator Will Bring A Big Smile On Your Face"
Enjoyed the article? Check out another interesting story below ▼
---

Share this story with your friends and family!
---